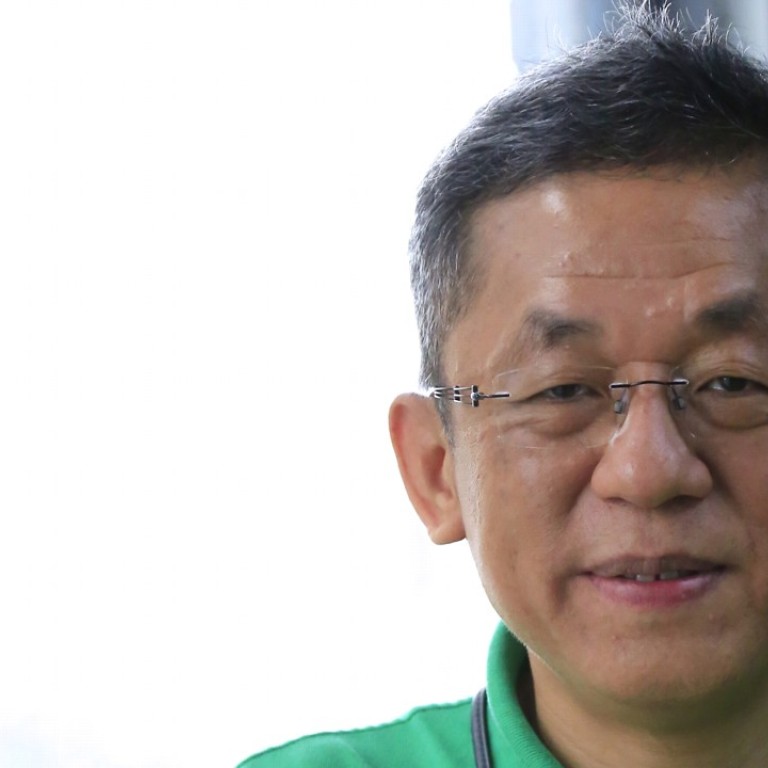 Brogent Technologies' immersive flying theatre preens a country's best sights and culture
Simulation technology company combines core tech with the latest 3D to produce systems and game applications that turn fantasy into reality
Supported by:
Discovery Reports
Country Business Reports interviews and articles by Discovery Reports www.discoveryreports.com
Walt Disney once said, "It's kind of fun to do the impossible." And for any child or grown-up who dreams of flying like a bird, battling gorillas like a superhero or travelling back in time, no truer words have ever been spoken.
Brogent Technologies has taken this outlook to heart. Since the simulation technology company decided to integrate its software and hardware know-how with its manufacturing and theatre design capabilities in 2008, Brogent has been fulfilling dreams and awarding clients and guests with sublime and realistic experiences unlike any other.
"We create fantasies, fictional real-life scenarios that make unfulfilled dreams possible," says Ouyang Chih-hong, CEO. "They are not real, but they feel very real. Most people dream of flying so we use technology through imaging, motion and sound systems to let people experience flying like a bird."
Backed by years of research and development, Brogent combines its core technology with the latest 3D dynamic technology to produce simulation systems and game applications for today's theme parks or large-scale leisure venues.
Its flagship attraction i-Ride features suspended seating powered by an electrical motion base that pushes it towards a giant dome screen. The smooth motion, seat positioning, which allows feet to dangle and provides an unobstructed view of the panoramic screen combined with special effects such as wind, sound, light, mist and scents, simulate highly realistic and thrilling flight experiences.
"It's better than reality because there's no risk," says Andy Kiang, director of international business development. "It's safe and comfortable without the usual concerns of actual flight."
Brogent offers other enthralling products such as d-Ride, a media-based interactive dark ride solution; v-Ride360 which simulates the gentle swinging and seamless 360-degree immersive views of riding a hot-air balloon; GesterMagic, featuring a walk-through experience and real-time multiplayer gaming; and Q-Ride, an ultrarealistic ocean virtual reality adventure, among others.
Ensuring safety and memorable encounters, Brogent puts meticulous thought into its products' engineering and overall experience – from the filming and production of spectacular views and content down to the size and type of nozzle for the mist effect.
"We are in the business of providing fun and excitement," Ouyang says. "We are ride and software engineers with a strong technical focus, but our goal is to make the ride system as invisible as possible, to make people happy. Technology is just a tool, an instrument. It's more than engineering. It's all about finding the best experience."
No wonder a number of government agencies and cultural groups have also collaborated with Brogent to develop and promote tailored tourism projects. The company's This is Holland attraction in Amsterdam combines the magic of flying with the fascinating history of the Netherlands. Garnering the support of municipalities and nature organisations, the ride showcases exclusive images of Unesco World Heritage sites in the Netherlands, tulip fields, Amsterdam canals and other traditional Dutch scenes.
"Our tourism product can go beyond travel limitations such as time and budget," Kiang says. "We help promote the tourism business by offering a sampler, like a 'greatest hits' collection of the best sights and attractions of a city or region. It's like no other product."
Other flying theatre tourism projects are FlyOver China in Beijing and FlyOver Canada in Vancouver. Brogent welcomes local partnerships to operate and develop more sites and content.
"Our stand-alone flying theatre attractions help sustain a city's tourism business, so we collaborate with local talent and partners to build authentic local experiences that will best represent the market," Ouyang says. "We envision the attractions to be the first thing that people show to guests to represent their city or country – a preview of the best sights before they actually go there."