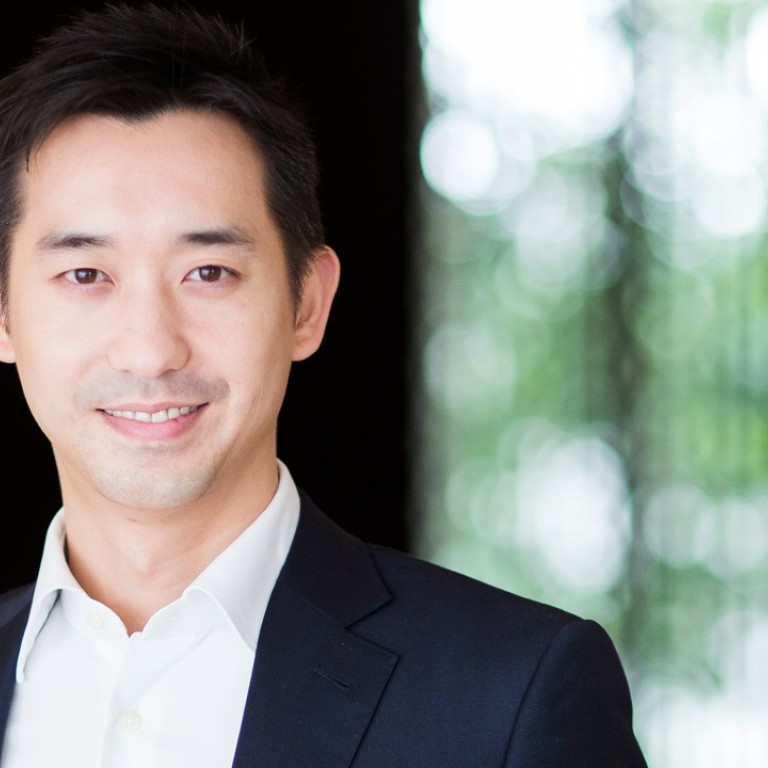 Pure luxury and sublime lifestyles define Country Group Development projects
Chao Phraya Estate will soon captivate tourists, investors and residents across Asia and worldwide with the opening of an ultra-luxurious 73-storey residential tower and two world-class hotels this year
Supported by:
Discovery Reports
Country Business Reports interviews and articles by Discovery Reports www.discoveryreports.com
It is not difficult to reimagine Bangkok's golden age as one explores the city through the Chao Phraya River. Like a royal barge procession, the parade of ferries, sampans and steamboats rowing down the river's surging currents in synchronised fashion is fascinating to behold, and a sight that is distinct from anywhere in the world. Revered in Thailand, Chao Phraya continues to be an eternal source of life for Bangkok and a flowing artery of the country.
As the city's lifeblood, more than 50,000 people travel through Chao Phraya each day. Lined with a myriad of luxurious hotels and national gems, open park spaces and emerging landmark developments, the "River of Kings" is experiencing a revival. Preservationists have toiled to maintain the river's allure, which is affectionately called "the Venice of the East". By the river, the modern and the traditional converge, the calm and the chaotic collide, and leading real estate developer Country Group Development has splendidly created an evocative and upscale urban oasis that cradles the megalopolis' cultural soul.
Nestled on 5.6 hectares of Bangkok's longest private waterfront promenade, Chao Phraya Estate will soon captivate tourists, investors and residents across Asia and worldwide with the opening of an ultra-luxurious 73-storey residential tower and two world-class hotels this year. Prestigious clients and guests anticipate staying and experiencing unparalleled riverside living at the world's largest Four Seasons Private Residences, the acclaimed Four Seasons Hotel, and the esteemed all-suites Capella Hotel.
"We focused on delivering waterfront living as an experience, and at its finest," says Ben Taechaubol, CEO of Country Group Development. "We paired up world-renowned Thai hospitality with Four Seasons, a brand synonymous with luxury. From the outset, there was clarity in our vision for luxury waterfront living and what we stood for. We did not mix it with any retail or offices."
Rare opportunity to own a rare property
Situated on Bangkok's first paved road, Charoen Krung Road, Four Seasons Private Residences is at the heart of Chao Phraya Estate. Designed to elevate waterfront living to new heights, the premier residential tower features unobstructed panoramic river and city views across all its 355 units. Residents also get enhanced service from the two neighbouring world-class hotels, and enjoy seamless access to daily conveniences.
Set to be completed by the end of this year, the Four Seasons Private Residences together with the Four Seasons Hotel and the Capella Hotel, which targets to open early next year, will showcase a new standard of luxury.
"What our buyers love about the project is it really stood for pure hospitality and luxury living," Ben says. "The residences are not a secondary afterthought at all. They are really prime, strategically placed right in the middle such that the two hotels support and complement the luxury lifestyle that we seek to offer."
Fashioning an atmosphere of sophisticated charm, Four Seasons Private Residences created the River Lounge, a private lounge and waterfront entrance exclusively for residents. The elegant entry foyer takes dwellers from the waterfront promenade into the main lounge area. Warm wooden tones envelope the interiors, exuding an inviting intimate environment. It is set against lush, breezy vistas of the river, and private dining areas are available for residents to relish the most prestigious waterfront address.
Other thoughtfully curated amenities include a helipad; a river-facing infinity pool; a children's pool; private cabanas; a state-of-the-art fitness centre featuring a fully equipped gym, yoga and Pilates studio; and a multipurpose function room with a kitchen and barbeque area, and entertaining spaces.
Four Seasons has redefined luxury for the modern traveller. The iconic brand is celebrating 50 years of the finest traditions in international hospitality, and owning a property with a Four Seasons stamp is an extraordinary opportunity and a sensible investment.
Viewing the site in 2009, when it was still a fishery and a community of 300 tenants, Ben immediately thought something wonderful and special can be built on the sprawling riverfront. Seeking to combine the rare experience of living by the Chao Phraya River with the rare chance of being part of the Four Seasons group, the soft-spoken Country Group Development head committed to build the Chao Phraya Estate project. After years of relocation efforts, construction finally commenced in 2014.
Through constant innovation, Country Group Development brings prestige and the service culture at the fore as it collaborates with Four Seasons in engaging notable markets in Asia and worldwide.
Preserving immaculate living spaces for Asian markets
Chao Phraya Estate is at the heart of one of Asia's top shopping and lifestyle meccas. Tourists from all over the region flock to Bangkok periodically for leisure and business. Having worked with various market segments, Country Group Development understands the Asian buyers' lifestyle aspirations and desire for immaculate living spaces. To meet the demands of sophisticated clients, Country Group Development commissioned renowned architects Andy Miller and Richard Scott Wilson to oversee the master plan and design of Chao Phraya Estate.
Miller and Scott Wilson helm the award-winning design consultancy Hamiltons International. Prior to founding Hamiltons, the two men worked at the legendary agency Foster + Partners, and are known for leading some of the world's most distinguished building and design projects such as the Yokohama Stadium, the Jiushi Corporation Headquarters, the Dubai International Financial Centre, the Petronas University of Technology and the new Supreme Court of Singapore. Eager to enhance the face of a great river and city, Miller and Scott Wilson accepted Taechaubol's invitation to shepherd Chao Phraya Estate into fruition.
Joining Hamiltons International in fulfilling Country Group Development's vision of building a more meaningful, understated and enduring luxury project is San Francisco-based interior design firm BAMO. Led by founding principal Gerry Jue, BAMO juxtaposes form and function to create the magical and timeless interior spaces of the Four Seasons Private Residences.
"Our projects are incredibly unique, and we take great pride in the innovative way in which they are put together," Ben says. "They are often mixed-use projects, so they are one-off pieces, and it's essentially our ability to craft projects that complement our clients' lifestyle needs that makes them different."
Chao Phraya Estate is Country Group Development's largest project so far. Investing 32 billion Thai baht (HK$7.9 billion), and with project financing coming from China's Ping An Bank and construction by China's Beijing Construction Engineering Group, the prime waterfront location is popular among Hong Kong's elite. At the Hong Kong launch exhibition in 2015, the Four Seasons Private Residences sold 700 million baht worth of units in just two days. To date, Country Group Development has sold more than 70 per cent of the Four Seasons Private Residences block. Unit sizes range from 104 square metres for a one-bedroom apartment to 1,050 square metres for a penthouse. Prices start at US$1.2 million.
Apart from Chao Phraya Estate, Country Group Development has also successfully launched Elements Srinakarin. Through innovative design and layout, the refreshing residential estate with ample green space was conceptualised for middle-income buyers. The project is located within walking distance to three department stores, and it is also a short distance away from major universities, hospitals, and the new train line connecting the Suvarnabhumi Airport.
"We are a developer that does not focus on repeat projects, and our projects do not necessarily have the same market," Ben says. "We are a developer that focuses on quality, and whichever segment we choose to play in, we definitely want to be at the top of that segment."
Unparalleled access to deal flow
Following the impressive recognition of Chao Phraya Estate in China and across Asia, Country Group Development is open to potential project collaborations beyond Thailand. With its ability to pinpoint off-market opportunities in emerging sectors in real estate, and its competence to swiftly gain from capital structures, the company remains nimble and responsive to any market change.
For instance, discerning that prime-located data storage centres may be one of the fastest value growth real estate segments in the mid- to long-term, Country Group Development grabbed the opportunity to secure Anchorage Point in an off-market transaction. The 2,300-square-metre data centre in London comes with a 33-year freehold lease and an existing tenant.
Moreover, Country Group Development has also expanded into the education sector by acquiring Ovingdean Hall in Brighton, Britain. The asset sits on an 8.1-hectare campus of buildings that house offices, accommodation, and educational and recreational facilities for up to 450 students. Country Group Development saw the rewarding trends related to global education, and it is keen on moving further in this direction as it explores possibilities in Southeast Asia and China.
This rare ability to put together diverse properties that feature attractive characteristics and lucrative returns differentiates Country Group Development from other developers.
"The key is unparalleled access to deal flow, which is unique to Country Group," Ben says. "We are very strategic with our investments. The properties are within up and coming sectors, and are completely different from the developments that we do. The diversity speaks to who we are as a company, how innovative we are in approaching real estate. There are plenty of developers who are larger than us, but they don't necessarily look at a project or approach real estate in the same way that we do."