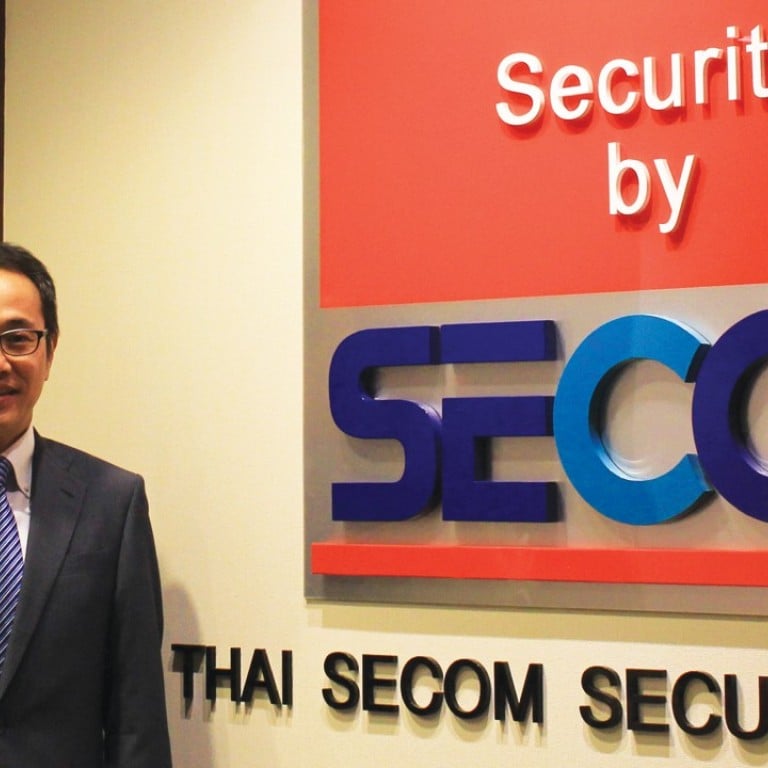 Thai SECOM delivers beyond the usual practice of safeguarding valuables
Thai SECOM offers burglary and fire alarm systems, and automated external defibrillators, all remotely monitored through its control centre that is online 24/7
Supported by:
Discovery Reports
Country Business Reports interviews and articles by Discovery Reports www.discoveryreports.com
The heart of Thai SECOM Security beats for two precious yet intangible commodities that any customer desires: safety and peace of mind. For the past 30 years, the company has continuously proven its reliability in delivering all-rounded security as it protects the assets and lives of its customers.
To provide services that go beyond the ordinary practice of sending security guards and installing closed-circuit television (CCTV) cameras, Thai SECOM gives its customers the remarkable combination of man and machine. With technology developed by SECOM, its parent company in Japan, Thai SECOM is able to offer, among others, burglary and fire alarm systems, and automated external defibrillators, remotely monitored through its control centre that is online 24/7. This way, the company is able to dispatch its trained security professionals at all times, from minor issues to grave emergencies.
While its full range of products and services mainly caters to corporate customers, Thai SECOM plans to broaden its market. "Since the past and up to now, our business-to-business segment has been 80 per cent of our operations," says Egashira Keita, managing director. "As the number of people living alone increases because of urbanisation, economic growth, lifestyle changes and an ageing society, the need for safety and security is also rising. So, we plan to extend our services and products to the business-to-consumer market."
Thai SECOM will be creating within this year a research and development team dedicated to the specific needs of customers across Asia. Also present in Malaysia, Singapore, Indonesia, Vietnam, Myanmar, mainland China, Britain, Australia, Taiwan and New Zealand, the SECOM group focuses mainly on the Asean market because of its growing demand, rising economies and ageing societies.
"Our ability to proactively anticipate demand by constantly studying new social trends and to improve our products and services by integrating technological development set us apart in this highly competitive market," Keita says. "In Thailand, we are the best partner for customers looking for safety and peace of mind."