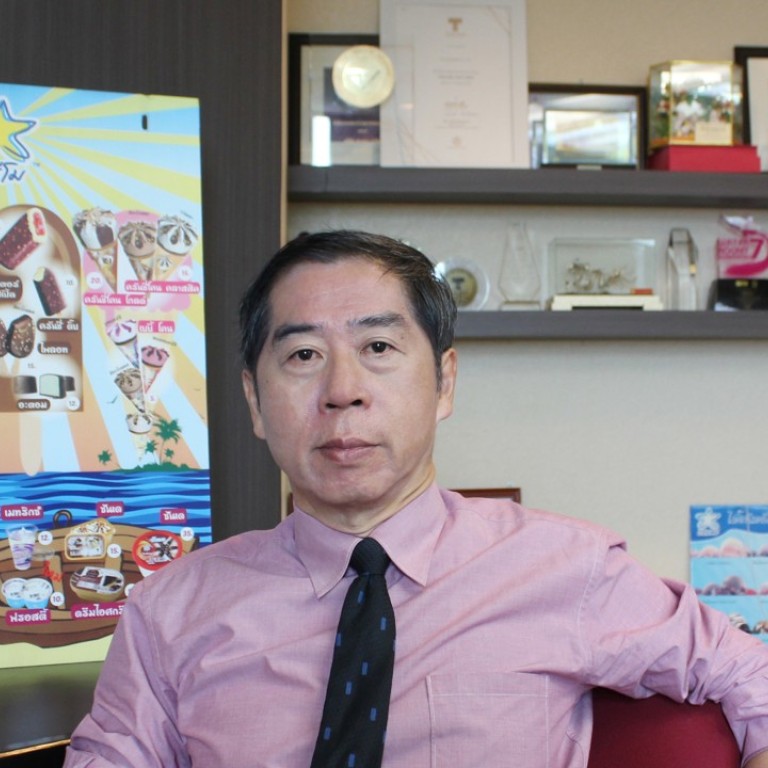 Hot demand for Chomthana's cold treats spurs growth
Thai ice cream manufacturer Chomthana has established a niche in producing distinctively tropical Asian flavours
Supported by:
Discovery Reports
Country Business Reports interviews and articles by Discovery Reports www.discoveryreports.com
With the growing clamour in recent years for the exotic flavours of durian, many companies use it as the basis for a variety of culinary treats. Perhaps no one better encapsulates the sweet, savoury and creamy taste of durian than Thai ice cream manufacturer Chomthana, which has established a niche in producing distinctively tropical Asian flavours in its ice cream.
"Being an ice cream manufacturer from Thailand gives us the advantage of using fresh Asian ingredients and authentic recipes," says president Soh Chee Yong. "We focus on creating flavours suitable for the Asian palate."
With its wide assortment of flavours, including durian, coconut, mango, nata de coco, taro and Thai milk tea, Chomthana has captured the taste buds of customers from neighbouring Asean Economic Community countries such as Vietnam, Malaysia, Cambodia, Laos and China.
In order to diversify its product range, increase revenues and maximise its cold-chain logistics assets, the company also started producing frozen dim sum in 2004. Its Halal dim sum is sold in convenience stores and other food retail outlets in Thailand, including Family Mart.
Putting its market expertise to good use, Chomthana partners with other companies for contract manufacturing and local distribution initiatives. It manufactures products for regional supermarkets in Southeast Asia and for established brands such as Japan's Glico.
Chomthana sees great growth opportunities in China, the Middle East and Myanmar, not only on the consumer side but on the business side too. It is looking to serve small- to medium-sized food companies that want to manufacture and distribute its products under high quality standards. Chomthana also helps partners gain their footing in Thailand by leveraging the company's cold-chain logistics distribution network.
"We aim to be Asia's leading ice cream manufacturer and a key player in the Thai cold chain logistics business. We seek potential partners to help us achieve these goals," Soh says.

This content has been created under the direction of an advertiser. It contains no editorial input or review from the South China Morning Post (SCMP), nor does it reflect the position of, or the editorial standards used by, the SCMP. The advertiser has paid for and approved the content.