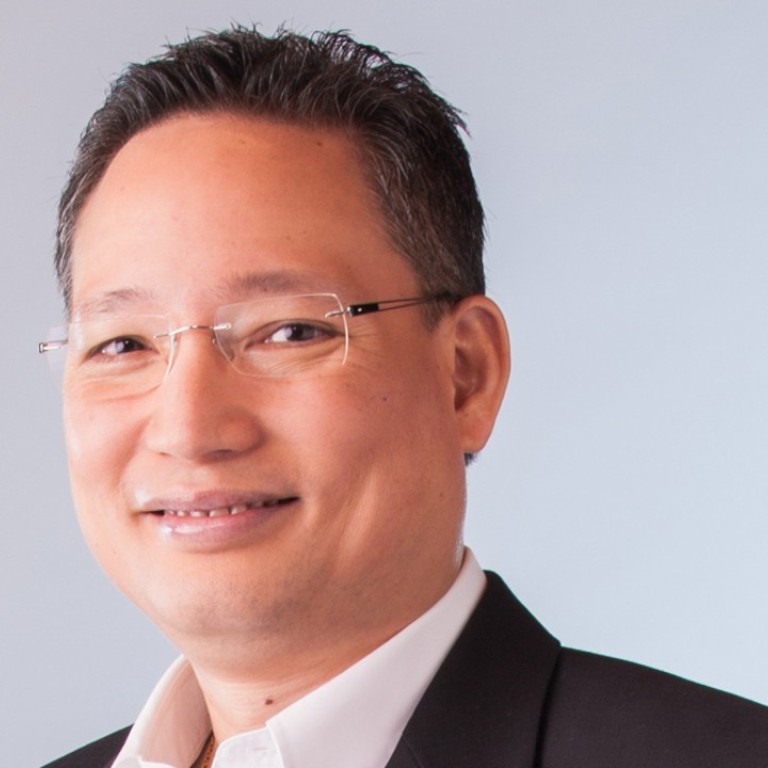 Krungthai Bank orchestrates leap to cashless economy with 11 million welfare cards
Krungthai Bank is focusing on the government, welfare, university, mass transit, Medicare and hospital segments of its portfolio over the next few years
Supported by:
Discovery Reports
Country Business Reports interviews and articles by Discovery Reports www.discoveryreports.com
A monumental shift towards a cashless society is under way in Thailand with Krungthai Bank orchestrating the leap through networked access to everyday needs such as banking and government services, public transport, medical insurance and grocery shopping using a single card.
"We are mandated to work with the governors of 77 provinces nationwide to ensure that every province has one cashless street to hasten the adoption of the national e-payment system," says Payong Srivanich, president and CEO.
Krungthai Bank is in the process of distributing some 11 million welfare cards that dispense government subsidies to Thailand's low-income families, while also functioning as e-wallets for interstate bus and mass transit services and for purchases at thousands of discount shops throughout the country.
Enabling a digital lifestyle in rural areas is seen to pave the way for the cashless economy envisioned under the Thailand 4.0 programme, which seeks to raise the country's international competitiveness by maximising the use of digital technologies. As the principal conduit of Thailand's Ministry of Finance, the bank's majority shareholder, Krungthai Bank leads the implementation of Thailand's national e-payment master plan.
"We will be able to provide our services and link our system to utility companies and mass transit companies in a way that no other company or bank will have a privilege to work with," Payong says.
This privilege comes with an immense responsibility that Krungthai Bank has taken on since its founding in 1966. From engaging in developmental lending to boosting financial liquidity throughout Thailand's economic crises, the bank has been a catalyst for progress. The first state enterprise to be publicly listed, Krungthai Bank signalled economic recovery in 2003 when it became the first commercial bank to pay shareholder dividends and float more shares at the Stock Exchange of Thailand. It has the most comprehensive branch network across the country, and the first to have deployed automated teller machines and online banking nationwide.
"In the digital era, what matters most is the mass market," Payong says. "This is our stronghold because of our presence in the rural areas. If we can drive more people to see the benefit of technology and educate them about accessing capital through alternative channels, then we will bring them closer to the dynamic of the economy that the government strives to achieve with Thailand 4.0."
With financial inclusion as its overarching goal, Krungthai Bank is focusing on the government, welfare, university, mass transit, Medicare and hospital segments of its portfolio over the next few years. Four teams reporting directly to Payong are driving the change towards future banking, where an in-depth understanding of technologies – such as bitcoin, machine learning and artificial intelligence – and the capability to collect, keep and use data are critical.
The bank's data analytics infrastructure is being employed to consolidate the country's database of small- and medium-sized enterprises, which the government aims to boost with greater access to credit insurance, soft loans and e-commerce. A full-process digitisation is likewise in the offing at Krungthai Bank.
"We look at this juncture as a historic opportunity for any financial service provider that can understand the technology and bring in the innovation to transform into future banking, whatever form that will be," Payong says.
As the government-led disruption is accelerating the pace of change, Krungthai Bank expects more borderless transactions to take place. For this reason, it is eyeing partnerships with financial technology providers, whether start-ups or established institutions, especially in China and in Southeast Asia, particularly Cambodia, Myanmar, Laos and Vietnam.
"To stay relevant, we need to be able to connect to all the important and critical components of every piece around the world," Payong says.