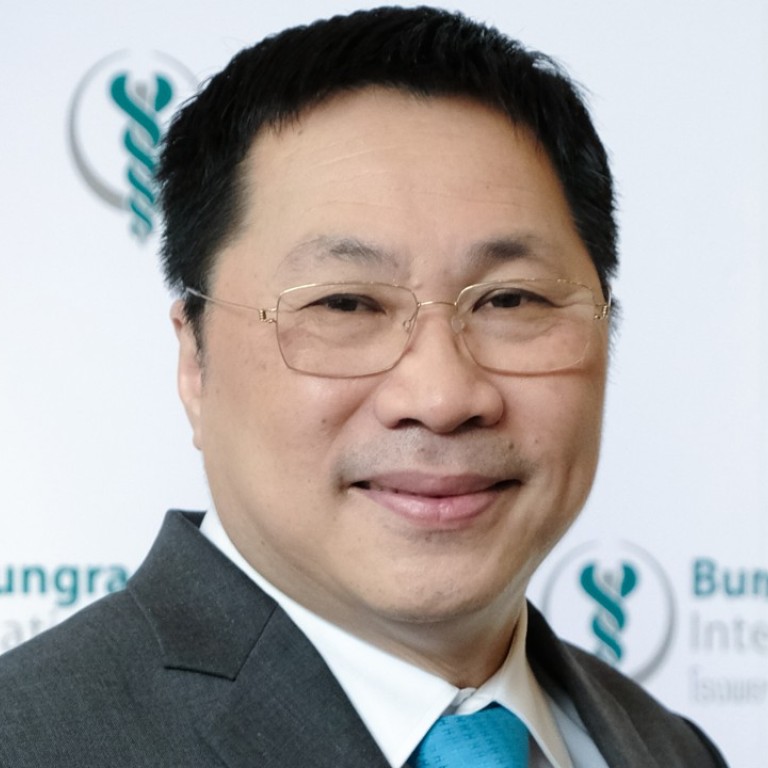 Wellness and health care trailblazer Bumrungrad advances world-class medical services
Bumrungrad International Hospital's pioneering Vitallife Wellness Center is focused on disease prevention, health optimisation and rejuvenation
Supported by:
Discovery Reports
Country Business Reports interviews and articles by Discovery Reports www.discoveryreports.com
Across the world, people are starting to take charge of their health to enjoy a longer and more active life. Consequently, a number of multi-speciality hospitals and health and fitness programmes have taken root, particularly in Asia. From traditional massages and spa retreats to invigorating mindful movement activities such as yoga and pilates, participating in wellness and longevity programmes has become a leading aspiration and health trend today.
Trailblazing the advancement of comprehensive care in Thailand, Bumrungrad International Hospital offers world-class conventional medicine, safety and technology, while combining state-of-the-art preventive care and wellness treatments. Its subsidiary Vitallife Wellness Center is Asia's pioneer clinic that is focused on disease prevention, health optimisation and rejuvenation.
Through the hospital's Vitallife Wellness Center, advanced medical science is applied with modern technologies so patients can rediscover vitality, enjoy a youthful appearance and live a long, active and healthy life.
"Vitallife incorporates nearly all aspects of anti-ageing treatment on a prescription for each patient, depending on their age, characteristics and goals for health," says associate professor Dr Somsak Chaovisitsaree, CEO and medical director of Bumrungrad International Hospital.
Bumrungrad is one of the largest private hospitals in Southeast Asia and is located in the heart of Bangkok. Annually, it serves over a million patients, with more than half of them travelling from different parts of the world. The name "Bumrungrad" in Thai means "care for the people", and the phrase aptly describes one of the region's leading medical providers with decades of experience serving international patients.
"There are many good hospitals in Asia, but Bumrungrad has set the standard for tertiary care, advanced technologies and diagnostics, which are on and above the level of that available in Western hospitals, while maintaining five-star comfort," Somsak says.
Bumrungrad is renowned for its pioneering and proven track record in safety and quality of patient care in the region. Its United States-based Joint Commission International (JCI) accreditation is concrete evidence. Bumrungrad was the first hospital in Asia to be accredited by JCI in 2002, and has been accredited in the past five consecutive years. Other accreditations include the gold standard of operational excellence from the College of American Pathologists, the Pathway to Excellence award from the American Nurses Credentialing Center, and the Managing Infection Risk Standard from global quality assurance company DNV GL.
Bumrungrad is also a recipient of several awards confirming its staff's commitment and devotion to optimum patient care. These include the 2018 Most Trusted Hospital in Thailand by Southeast Asia News, 2018 Medical Tourism Hospital of the Year in the Asia-Pacific by Global Health and Travel, and Hospital of the Year Thailand by Healthcare Asia, among others.
The hospital is extending its cutting-edge know-how beyond Thailand to continue to serve the growing Chinese and Asian markets for medical and wellness tourism. Its in vitro fertilisation procedure and fertility treatments are popular among Chinese patients. It is also capable of providing next-day appointments with some of the best doctors in Asia and fast access to crucial tests such as magnetic resonance imaging scans, cardiac imaging and cancer diagnostics and treatment.
Bumrungrad's medical services cover 30 specialities and over 70 sub-specialities touching on nearly all known diseases and serious illnesses. Most international patients come to Bumrungrad to get advanced and complex treatments. To date, the hospital is bolstering its knowledge in robotic-assisted and navigation surgery, precision medicine, and advanced cardiology and cancer treatments.
"We are incessantly committed to establishing and maintaining optimum quality medical care for our patients," Somsak says. "Each day, we welcome thousands of patients from over 190 countries, providing them with high-quality and compassionate health care treatment. We never compromise and we always strive to be the safest and best-quality hospital for our patients and their families."