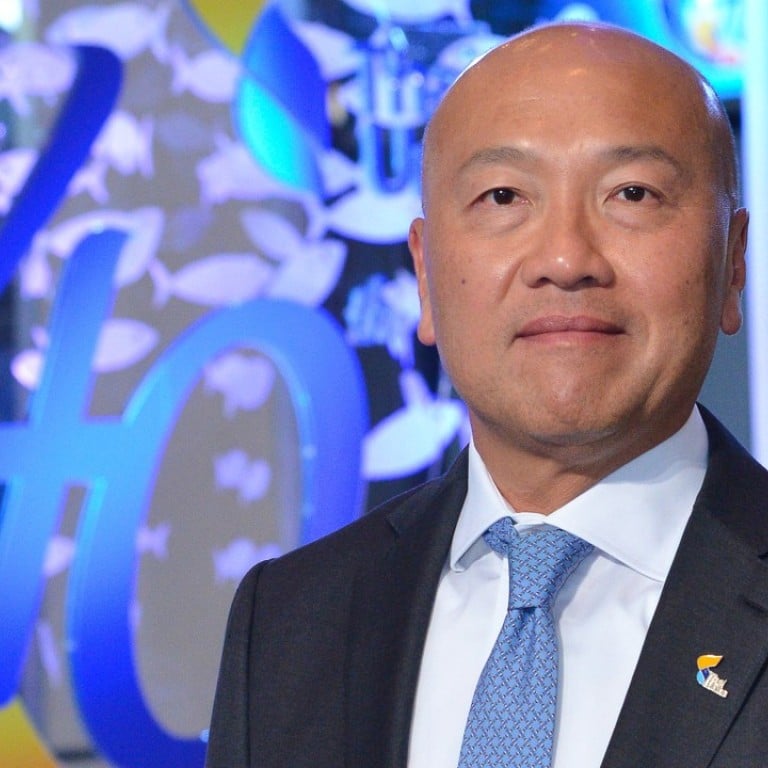 Sustainability and innovation propel Thai Union's ascent in global seafood trade
Thai Union aspires to increase sales in emerging markets to US$200 million by 2020 – with China comprising half of this sales target
Supported by:
Discovery Reports
Country Business Reports interviews and articles by Discovery Reports www.discoveryreports.com
From its humble beginnings as a canned tuna processor and exporter more than four decades ago, Thai Union Group has evolved to become one of the world's leading heavyweights in seafood production and the largest tuna producer today.
With an international original equipment manufacturing (OEM) business and a global portfolio of leading consumer brands and products, along with factories and subsidiaries across North America, Europe, the Middle East and Asia, the group upholds a rich history of seafood expertise and innovation as it continues to keep its eye on the future.
Thai Union's story of success is one of continuous expansion and modernisation. Strategic international mergers and acquisitions, fuelled by a strong commitment to product development excellence, allowed the group to expand into new markets and product categories over the years.
The multi-awarded seafood titan maintains an unwavering commitment to uphold sustainability and innovation in its quest to become the world's most trusted seafood leader.
From investing in a multimillion-dollar research and development (R&D) facility to implementing measurable sustainability strategies, the group is redefining the seafood business with industry-wide repercussions around the world.
"We've been in this business for more than 40 years," says Thiraphong Chansiri, Thai Union's president and CEO. "Our leadership, commitment to sustainability and innovation-driven approach put us ahead of the rest in this industry. We want to maintain our leadership and continue growing profitably and sustainably well into the future."
As part of its aim to reach US$8 billion in revenues by 2020, Thai Union aspires to increase sales in emerging markets to US$200 million by that time – with China as the next driver for future growth, comprising half of this sales target. With healthier lifestyle choices, higher living standards and a Japanese food boom among consumers propelling the rapid expansion of China's US$1.5 billion seafood market, Thai Union expects its sales in the country to double or triple this year.
A journey of growth
Thai Union made its first overseas investment in 1997 by acquiring Chicken of the Sea, North America's largest seafood company and purveyor of tuna, shrimp, lobster, salmon and crab products. With its first international market established in the United States, the group – which went public in Thailand in 1994 – quickly built an expansive roster of strong international brands as the years passed.
In 2010, Thai Union made its first major expansion into Europe with the acquisition of MW Brands – producer and distributor of OEM and branded shelf-stable tuna and other seafood. MW Brands' portfolio included consumer favourites such as John West, the No 1 seafood brand in Britain and Ireland; Petit Navire and Parmentier, France's household names in tuna and premium canned sardine, respectively; and Mareblu, a historical brand in Italian tuna dating back to the early 1970s.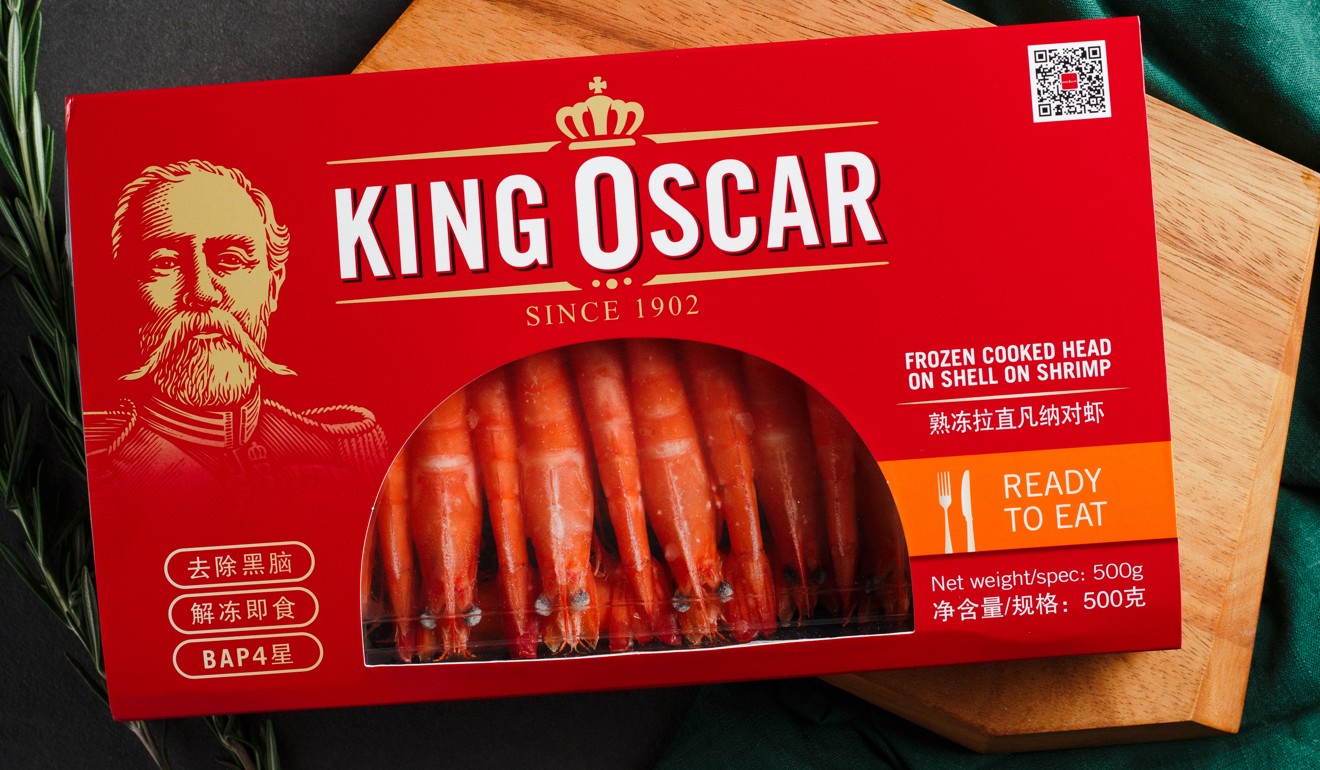 In 2014, Thai Union also purchased Norway's King Oscar, the No 1 premium sardine brand in the US, Norway and Australia, as part of its brand procurement expansion.
These strategic acquisitions and others that followed enabled Thai Union to acquire its vast product portfolio of ambient seafood, frozen and chilled seafood, value-added products and pet care products. Representing 45 per cent of its total sales, the group's ambient seafood category consists of shelf-stable and ready-to-eat tuna, sardines, salmon, mackerel and herring for retail and wholesale customers such as supermarket chains, discount stores and convenience stores.
In frozen and chilled seafood, the group supplies shrimp, lobsters and crabs to restaurants, hotels, caterers and retail customers. Comprising 42 per cent of its total sales, this category also includes aqua feed for shrimp and fish.
Thai Union also offers ready-to-cook or ready-to-serve products under its value-added product segments such as cooking sauces, microwave or oven-ready meals and baked goods. This segment also includes fish and shrimp by-products, empty cans for seafood packaging and printing services for product labels.
"We aim to grow our top and bottom lines by adding higher value into our products and brands," Thiraphong says. "Focusing on technologies to develop premium products is important to reach this aim. Innovation is key to our future growth, and we have been investing in this over the last three years."
Innovation-driven growth
Focused on providing top-notch seafood products that adhere to the highest quality standards, Thai Union highly values innovation as the backbone of its future success.
Since 2015, the group has been investing more than US$30 million to launch the Global Innovation Incubator (Gii) – a world-class R&D facility and the first of its kind in Thailand in collaboration with Mahidol University to develop seafood-related innovation to enhance product quality, nutrition and consumer satisfaction.
In March this year, Gii's newest seafood innovation, Yellowfin Tuna Slices, received the 2018 Seafood Excellence Award in the Best New Foodservice Product category at Seafood Expo North America in Boston.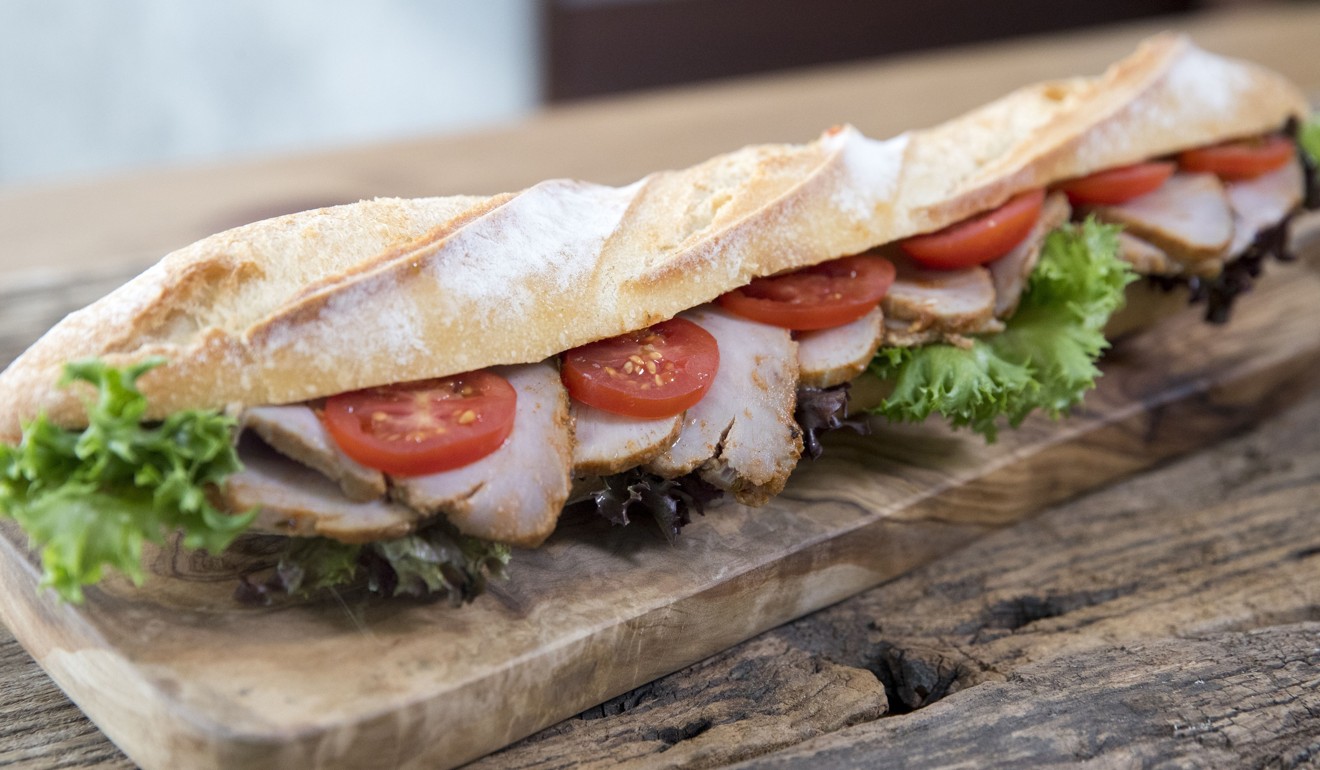 The pre-seasoned and ready-to-eat tuna slices – made from whole yellowfin tuna loins and now being sold across the US under the Chicken of the Sea brand – was also selected as a finalist for the 2018 Seafood Excellence Global Awards at Seafood Expo Global in Brussels in April. Yellowfin Tuna Slices also won the International Innovation Award 2017 from Enterprise Asia.
Another innovation developed by Gii is tuna sausages – a healthy alternative to traditional sausages, which are low in fat but high in vitamin B12 and selenium, and contain omega 3 fatty acids.
Additionally, Gii is accelerating Thai Union's quest for sustainability through the smarter utilisation of fishery resources and optimisation of processes and technologies.
Thai Union's investment for long-term growth is in line with the Thai government's US$10 billion initiative to transform Thailand into a global food innovation hub through hi-tech industries and increased R&D investments from the private sector.
"As one of the largest seafood companies in the world with products offered across international markets, Thai Union seeks to uphold and lead global standards," Thiraphong says. "Quality is of primary importance to us."
Towards sustainable seafood
As a global leader in seafood, Thai Union understands its influential role in establishing industry standards for social, economic and environmental accountability.
Since it signed on with the United Nations Global Compact in 2013, the group has upheld its commitment to develop, implement and disclose responsible and sustainable corporate policies and practices.
Thai Union has focused on three of the UN's Sustainable Development Goals: zero hunger, decent work and economic growth, and life under water, to contribute to changes in areas where it can have direct influence.
"Sustainability plays a crucial role in our strategy," Thiraphong says. "Consumer and stakeholder demands for product traceability and transparency are very high. We are committed to lead in sustainability and work towards this very seriously – in all aspects of the supply chain, even labour practices."
SeaChange is Thai Union's measurable sustainability strategy dedicated to transforming the global seafood business through quantifiable operational commitments that deliver tangible results.
Through SeaChange, the group has been included in the Dow Jones Sustainability Emerging Markets Index for four consecutive years, where it scored industry-wide best-in-class 100th percentile rankings for climate strategy, materiality, human capital development, health and nutrition, water-related risks and policy influence.
In 2016, Thai Union announced an ambitious strategy to sustainably source 100 per cent of its branded tuna from fisheries that are either certified by the Marine Stewardship Council or engaged in Fishery Improvement Projects (FIPs), and pledged to achieve at least 75 per cent of this target by 2020. As part of this strategy, the company will be investing US$90 million in initiatives to boost sustainable tuna globally – including the establishment of 11 new FIPs around the world.
Thai Union has an agreement with Greenpeace to implement measures that tackle illegal fishing and overfishing, and to improve the livelihoods of hundreds of thousands of workers throughout its supply chains.
Asia and beyond: China, the next frontier
Working through retail, wholesale, online shopping and food service channels, Thai Union is extending its market reach across Asia – with a distinct focus on China, where it is seeing tremendous growth potential after having only been in the market for a year.
Taking both a bricks-and-mortar and e-commerce approach to boost sales in China, the group's strategy involves focusing on high-quality seafood with live lobsters as the main strategic offering through its premium brand King Oscar – which is being well-received by Chinese consumers concerned about quality and safety – and partnering with Chinese e-commerce players.
Despite China's fragmented market, the group has developed a robust offline and online presence through collaboration with leading e-commerce platform Alibaba.
In an exclusive arrangement with China's largest e-commerce platform, where King Oscar is the only seafood brand available, customers can purchase live North American lobsters on the app and have them delivered after seeing and sampling them at actual stores. Sales are brisk across Alibaba-owned stores, Tmall online shopping site, and Hema cashless supermarket chain as Chinese consumers continue to grow familiar and confident in King Oscar premium seafood.
"We want to focus on a single brand in China to build a strong base," Thiraphong says. "I think our brand and product portfolio are well-accepted by our customers, so we are very happy and confident that we should succeed in this market. From Shanghai, where our office supplies King Oscar products, we will expand to other major cities this year working closely with traditional and online channels."