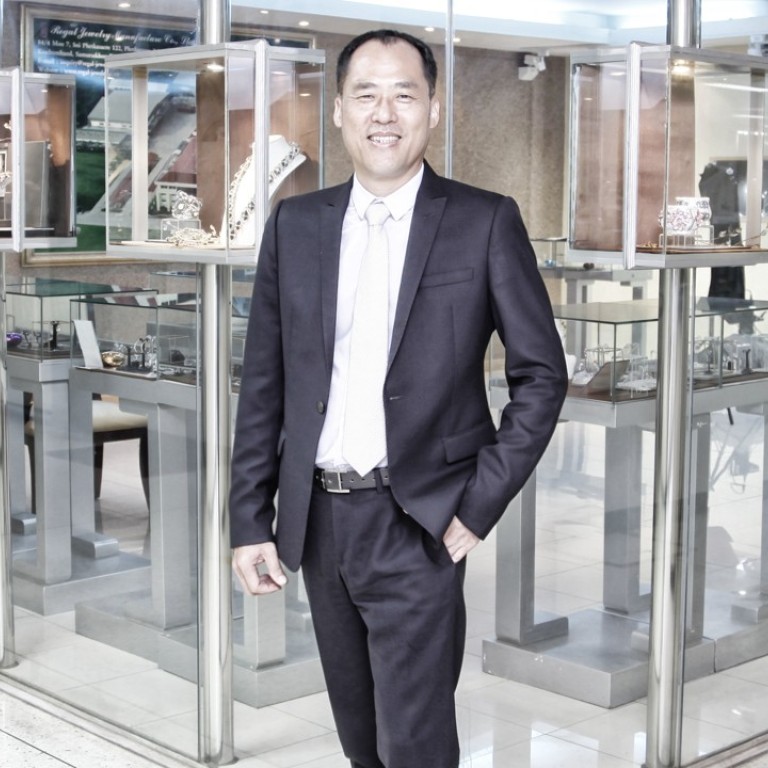 Top brands shine with Regal Jewelry's trending designs and market intelligence
With roots in Taiwan, the company draws on nearly 30 years of experience in the field
Supported by:
Discovery Reports
Country Business Reports interviews and articles by Discovery Reports www.discoveryreports.com
Seasoned jewellers can transform rough bits of precious stones and metals into exquisite pieces. By the same token, Sarah Lin's father has blended Thailand's abundant resources and skilled manpower with excellent customer service and market intelligence to drive the success of Regal Jewelry Manufacture. Regarded as the country's third-largest exporter of silver jewellery, the original equipment and design manufacturer is behind the market dominance of top jewellery brands in North America and Europe.
"We can expertly handle any kind of material our clients prefer to use and always incorporate trending designs, top quality, competitive pricing and safety into all of our creations," says Lin, who has taken the reins of Regal Jewelry as CEO from her father.
With roots in Taiwan, the company draws on nearly 30 years of experience in the field. Regal Jewelry is strong in the area of affordable luxury items, but can fabricate the whole range including fine jewellery. The types of materials the company can work with are similarly comprehensive as it has the capability to process any medium ranging from gold, silver, brass and bronze to different kinds of stones such as diamond, ruby, sapphire, pearl and their synthetic substitutes.
With a keen eye on quality, Regal Jewelry has structured all its processes to ensure compliance with global standards. The company has strict quality checks on every level of production, and uses only the latest technologies such as 3D wax printers and X-ray testing machines.
Recipient of the Outstanding Occupational Safety, Health and Work Environment Workplace Award in Thailand and the 17th Outstanding Overseas Taiwanese Small and Medium Enterprises Award, Regal Jewelry is also the first jeweller in Thailand to acquire ISO certification and to use an enterprise resource planning management information system to integrate all business processes and fulfilment involving nearly 4,000 employees. Awarded with the Thai Labour Standards 8001:2010 certification, Regal Jewelry is able to provide all these advantages at a competitive price, high quality and quick delivery to customers.
One of the strongest underlying strengths of the company, however, is its superior market intelligence. Based on thorough research, Regal Jewelry can tell clients where the market is heading next in terms of design and pricing.
"We can predict the upcoming fashion trend more than a year in advance," Lin says. "We look at popular clothing lines and spend at least six months coming up with future themes for our collections."
The company is able to achieve this with the help of graduates from many local universities that offer jewellery design courses. Beyond design, the company also provides global brands with important information regarding which market segments to focus on based on consumer preferences and buying capacity. In particular, Regal Jewelry evaluates the credit standing of consumers who are located in major cities of every target country to be able to cater to every type of market in terms of affordability, quality and rapidly changing fashion trends.
To promote transparency and support its market expansion overseas, the company has been listed on the Taiwan Stock Exchange. Regal Jewelry particularly sees huge opportunities in China considering the market's openness in trying out new things. In March and September next year, the company will be showcasing its creations at the Hong Kong International Jewellery Show.
Regal Jewelry also welcomes local partners who can provide synergies in the fields of design and e-commerce and guide it through the nuances of Chinese culture.
"We want to find a good partner in China that has the marketing capability to help us penetrate the market's online and offline businesses," Lin says. "Through solid teamwork, we will have strength in branding, design, marketing and manufacturing in no time. Together, we will be able to continue the legacy of Regal Jewelry for many years to come."