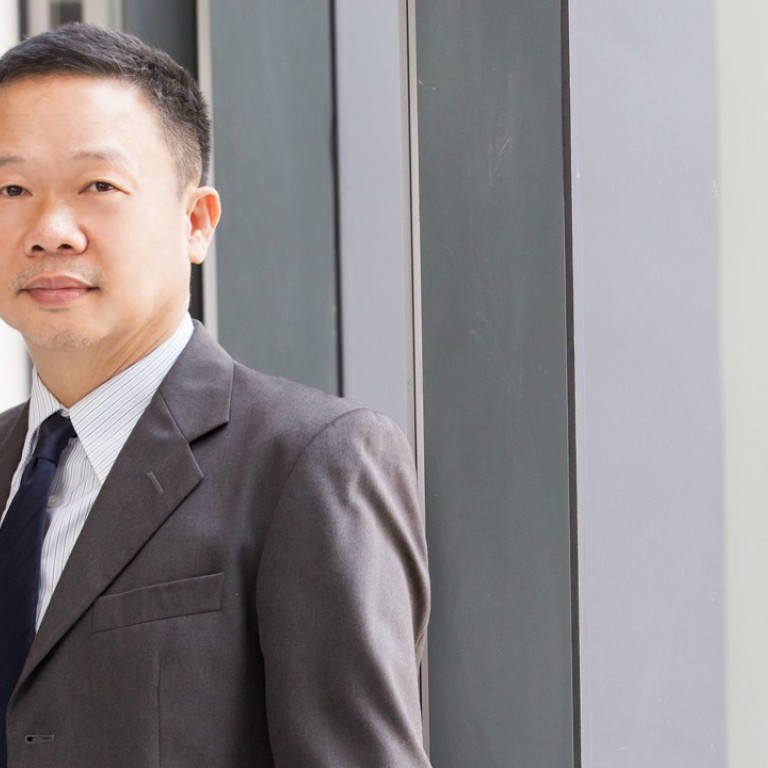 Solid financial foundations begin with Siamese Asset's robust investment opportunities
The 10-year-old developer is backed by three decades of design, engineering and construction experience
Supported by:
Discovery Reports
Country Business Reports interviews and articles by Discovery Reports www.discoveryreports.com
Thai property developer Siamese Asset will launch several condominiums and mixed-use developments while setting up a lucrative joint venture with a top hospitality management company soon. The 10-year-old developer, which has 49.5 billion Thai baht (HK$11.81 billion) worth of completed and under development projects, was started by the co-founder of Ritta Group, and is backed by three decades of design, engineering and construction experience. Offering affordable luxury property investments to domestic and international markets, Siamese Asset builds exquisite assets that serve as legacies built on solid financial foundations for customers, investors and partners.
"We want to give customers the best value, quality and innovation – real assets that they can pass on for generations," says Kajonsit Singsansern, managing director. "That's why we call them 'Asset of Life' – properties that feature strong designs, good locations and high-quality services and conveniences at reasonable prices."
Rising at the heart of Bangkok's central business district (CBD), Siamese Asset's developments are designed with the customers' preferences in mind, particularly buyers from neighbouring countries China, Japan, Malaysia and Singapore. The new Siamese Rama 9 mixed-use project on Rama 9 Road will have three buildings of elegantly designed units divided into commercial, residential and hospitality functions that embody chic lifestyles for people on the go. It is close to the new CBD Rama 9 district, the future Mass Rapid Transit (MRT) Orange Line and the Sirat Expressway towards the Eastern Economic Corridor (EEC).
Another upcoming CBD flagship development featuring super luxurious suites with spacious layouts, modern yet cosy and refined interiors, stellar amenities and commanding views, The Collection is a distinct architecture located in the middle of Sukhumvit-Asoke.
It is a stone's throw away from the Queen Sirikit National Convention Centre, Bangkok's new central park Benjakitti, the Sukhumvit MRT and Asoke BTS stations. Weaving geometric lines with seamless mirror frames, the super luxury freehold residence's contemporary design will become the new landmark for premium accommodation and sophisticated lifestyles in Bangkok.
Siamese Asset uses only the finest-grade materials and systems in its developments. It pioneered the application of air cleaning systems in buildings, which guaranteed pure, fresh air in its new projects. Garnering numerous development awards in the region, the company fosters a culture of creativity and continuous improvement. It has 16 projects in the pipeline, especially focused on new approaches such as art hotels and serviced apartments that combine 5-star hotel amenities with affordable room prices. The developments also highlight the experiential living concept in Bangkok such as the presence of lake and garden views, rooftop bars and other ultra-luxury comforts.
"We study what the international market is looking for, and we incorporate those requirements into our condominium designs," Kajonsit says. "We are not the biggest company, but we think very fast, and we try to find our own space and cover our own niche, so we get to bag the big sales and grab the best opportunities."
Siamese Asset enjoys a robust portfolio performance that earns a healthy net profit. Yields from its rental properties also reach high single digits annually. Not one to usually go for maximum profit, Siamese Asset prefers to partner with renowned hotel management companies and sales channels to provide good investment yield and capital gains for customers. As a result, the company serves many repeat clients.
"We think differently. We take the view of the customer so we set up a company to do the maintenance and ask the customer to pay a minimal fee, which we invest and use for renovations every five years," Kajonsit says. "We think as professional investors, design as artisans and build as engineers and architects."
Following the trade and investment rush along the EEC, Siamese Asset welcomes cooperation with more partners, investors and customers across Asia to expand its reach particularly after it completes its initial public offering next year.