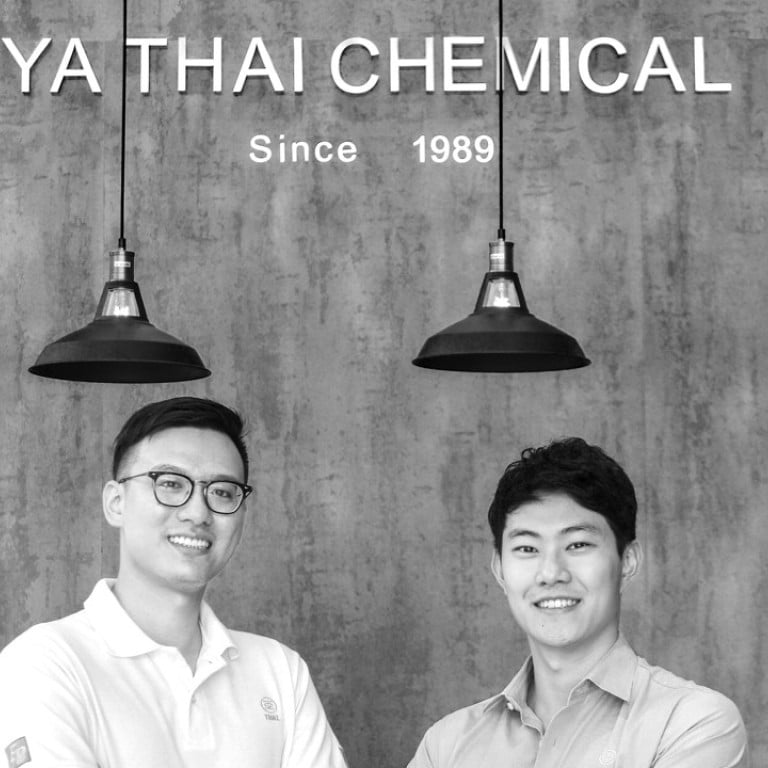 Ya Thai Chemical seals global expansion through R&D and partnerships
Ya Thai Chemical was founded in 1989 by Liang Jyh Rong as part of Taiwan-based Ya Chung Chemical Group
Supported by:
Discovery Reports
Country Business Reports interviews and articles by Discovery Reports www.discoveryreports.com
Boasting almost 30 years as a trusted expert in surface treatment solutions, Ya Thai Chemical is expanding its reach worldwide through multinational partnerships backed by a robust research and development (R&D) division to produce innovative products that exceed international standards.
"We initially focused on bringing surface finishing chemicals from overseas," says Liang Che Yu, vice-managing director. "From there, we set up our own brand and product development, and established global ties."
A long-time importer and distributor of internationally recognised surface treatment chemicals, Ya Thai Chemical later created a range of metal surface treatment chemicals with its brand Epunion. One such product is the nano mono sealer applied after zinc plating that enhances corrosion resistance by up to six times compared with the conventional process. This is especially important for the automotive industry as car manufacturers focus more on increasing quality and durability. The company has also shown expertise in custom metal surface finishing solutions for functional and decorative purposes in a wide range of industries including electronics, aerospace, sanitary and kitchenware.
Built on highly localised strategies and strong collaborations with customers, Ya Thai Chemical was founded in 1989 by Liang Jyh Rong as part of Taiwan-based Ya Chung Chemical Group. Since then, Ya Thai Chemical has enjoyed a firm hold in Thailand. It seeks to promote Epunion with R&D and manufacturing based in Thailand's Eastern Economic Corridor exporting to Japan, South Korea, mainland China, Taiwan and across Southeast Asia.
Ya Thai Chemical is seeking out international partnerships to grow its international influence. It is building R&D ties with enterprises with a new office in Shanghai.
Now in talks with a Japanese company for an agrochemicals joint venture in Thailand, Ya Thai Chemical is also inviting partners to expand to other surface finishing sectors such as the printed circuit board and semiconductor industries.
Ya Thai Chemical is proud of its collaboration with Ultraseal, an innovative aluminium die-cast sealant company from Britain." Customers using Ultraseal in their factories have zero waste," Liang says.

This content has been created under the direction of an advertiser. It contains no editorial input or review from the South China Morning Post (SCMP), nor does it reflect the position of, or the editorial standards used by, the SCMP. The advertiser has paid for and approved the content.