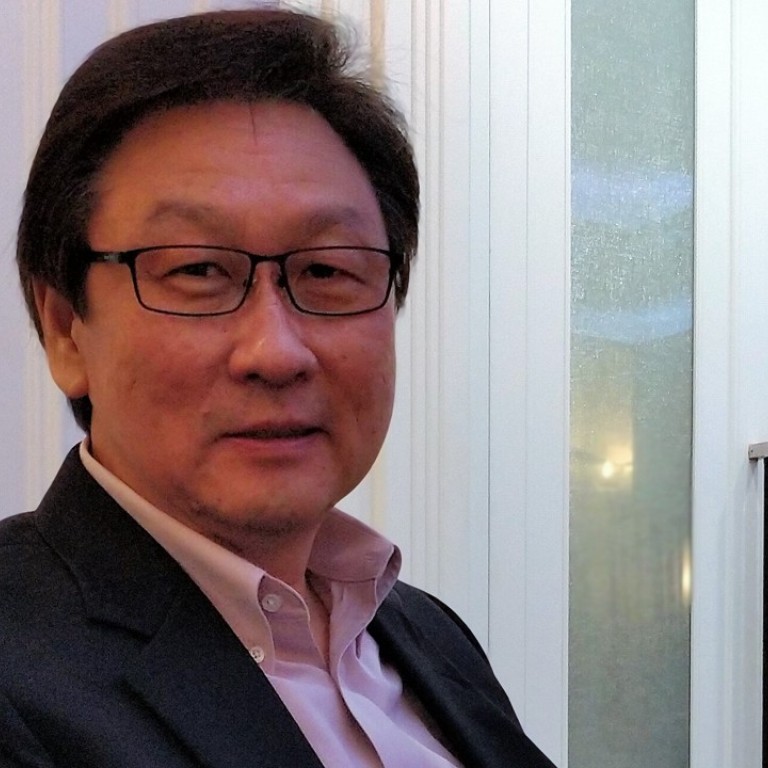 RCI Labscan creates niche for international-standard chemicals in Asia
RCI Labscan's meticulous attention to detail extends beyond providing exceptional service and support for its customers
Supported by:
Discovery Reports
Country Business Reports interviews and articles by Discovery Reports www.discoveryreports.com
Because of its capacity to offer manufacturing services at unbeatable price points compared with its counterparts across the globe, Asia has been the top-of-mind location for many companies looking to broaden their scope and operations. In the cutthroat business world where cost is the name of the game and quality and service sometimes take a back seat, one Thai company takes a different approach to carve a niche for high-quality products. That company is RCI Labscan.
"We made ourselves Asia-Pacific's leading supplier of premium-quality chemicals and products for laboratory research, testing laboratories and high-technology industries while keeping costs down through technology, disciplined management and continuous process improvement," says Dr Paul Su, RCI Labscan's president and CEO.
RCI Labscan's meticulous attention to detail extends beyond providing exceptional service and support for its customers. The company also applies rigorous testing systems to ensure consistency and quality in its products. Whereas other companies need to send their products to third-party laboratories for testing, RCI Labscan's quality control laboratory is certified as the final testing laboratory by its multinational clients of original equipment manufacturers. With the company's comprehensive analytical equipment and capabilities, even other commercial testing and government laboratories sometimes use RCI Labscan's laboratory for reference and confirmation.
Aiming to stay ahead of trends, RCI Labscan is proactively working with universities, customers and the Thailand Board of Investment. By understanding where the market is investing, the company can focus its research and development and identify the right high technology partners on creating next-generation solutions.
RCI Labscan not just develops and manufactures standardised products, but also works with clients on customised solutions. The company is also the preferred toll manufacturer for some of the top global companies.
Aside from co-manufacturing, RCI Labscan also sees many opportunities to grow in Asia-Pacific, particularly in the pharmaceutical, food and beverage, electronics and semiconductor markets.
"If you think about the scientists and engineers who were educated and trained in the United States, Europe, Canada and other technologically advanced countries, many of them have returned to Asia," Su says. "To match all the new technical know-how and huge growth capacity, they need quality products. They're going to uplift and leapfrog the capabilities tremendously, and we can't just ignore that. We have to be a part of that."
Aside from Southeast Asia and China, RCI Labscan sees great opportunities for growth in the eastern hemisphere. The company is eyeing manufacturing collaborations with companies from key Asian markets. It also continues to position itself as the go-to company for toll manufacturing and product distribution in Southeast Asia. The company also envisions strong growth in the Indian and Australian markets.
In its home market, RCI Labscan offers its local expertise to companies looking to establish operations in Thailand. Besides chemicals and other related products, it can provide logistics support and other value-added services such as safety training, chemical testing and engineering support. Through its subsidiary RCI Systems & Advanced Chemicals, RCI Labscan is the preferred supplier to the solar photovoltaic industry.
"We provide consistent quality, reliable service and value. Our integrity and capabilities provide a worry-free and value-added option to customers who need to produce high-quality products efficiently," Su says. "We also understand the local business cultures. We do not just manufacture, we do custom blending and work with our customers to help improve their overall efficiency. We also distribute key products through our EOS Scientific distribution channel partners in 19 different countries, bridging Western and Eastern cultures. Our advantage is that we are familiar with all sides."