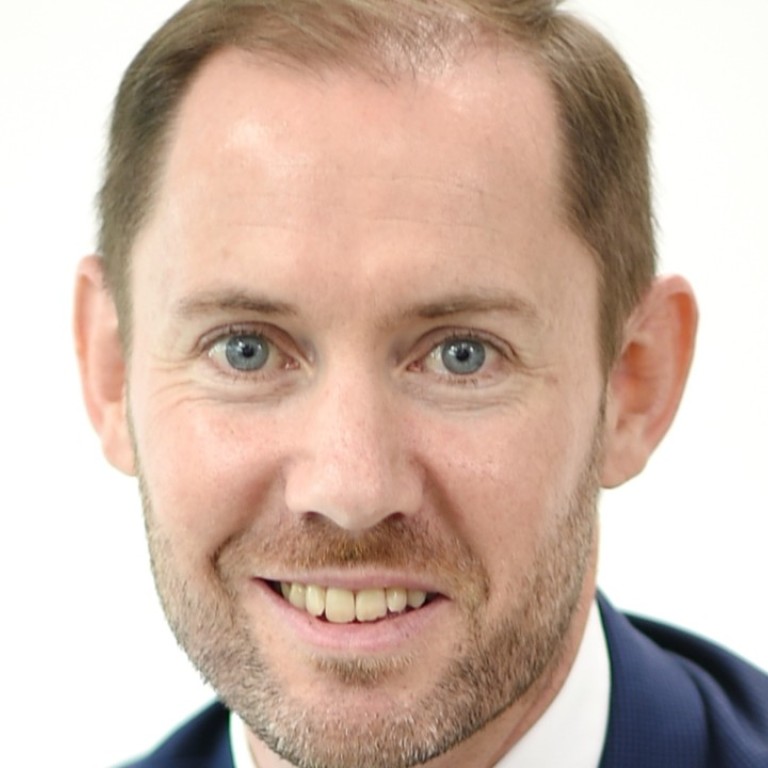 Manulife sets up game-changing digital customer engagement
Products are designed with a person's needs in mind and obsession with customer feedback
Supported by:
Discovery Reports
Country Business Reports interviews and articles by Discovery Reports www.discoveryreports.com
The traditional insurance business model has been remarkably resilient, but in a new world where the delivery and even the nature of products and services are changing, the insurance industry is beginning to feel the digital effect. For Manulife Insurance (Thailand), the challenge to serve customers digitally with high satisfaction is there, so it moves swiftly and decisively, implementing game-changing transformation to succeed. The company believes transformation is not a one-off exercise, and it continues to evolve its business, with a mission to make customers' decisions easier and their lives better.
With the rise of health awareness, ageing populations and technology that changes the way people connect and interact, Manulife Thailand is set to become a leader in digital and direct life insurance.
"We are transforming our business from the inside out, emphasising data to anticipate customers' changing needs," says Michael Parker, president and CEO of Manulife Thailand. "We want to be the first choice for life, health and wealth for customers who prefer to engage and transact with online convenience. It starts with being relevant to people where they live and work and at moments of thinking and planning, which these days means an internet-connected device is at hand. Then it's about convenient and intuitive engagement and decision-making via their channels of choice."
Manulife set about its digital transformation in Thailand in 2017. It refocused its core processes around an uncompromising digital-first mission, but keeping human design and distinctive live support at the forefront. One example is how the company is structured. It steers away from silo business functions and organises itself into teams focused on "customer episodes" – such as searching, buying or claiming – to perfect these experiences for customers.
Determined to offer simpler and more flexible solutions with human-centric designs, Manulife Thailand is building an end-to-end business platform that adopts the leading technology that supports a data-driven and integrated services model. It is enjoying high engagement on its ecommerce website, attracting more than 1 million visitors in the last 12 months. It is one of the first life insurers to process digital-only applications and policies.
"Digital is not an end in itself, it's about placing convenience at the hands of customers," Parker says. "We are a people business that is embracing technology, understanding that customers want the convenience of intuitive, straight-through processes with the comfort of clicking to call or chat if they need support."
Manulife Thailand is designing new products and services with customers' direct involvement and its obsession with customer feedback ensures that service improvements are implemented immediately. Its products offer real value with a clear and committed purpose of making lives better – a point often lost in the very commercial insurance market.
The commitment to value and improving lives is exemplified by Manulife elsewhere in Asia where it has launched the ManulifeMOVE insurance rewards programme in several markets. ManulifeMOVE syncs a customer's fitness tracker to a mobile application and rewards clients who reach certain MOVE levels with special rates and savings on their plan premiums. In Thailand, Manulife has launched a health product offering deep policy discounts if customers have stayed well and have not had to claim benefits – a win-win.
"By being close to Thai customers and engaging digitally, we aim to be more responsive and accessible. It's a simple formula, but it takes a lot to get it right, and we are working hard at it," Parker says.
Through Manulife Asset Management (Thailand), the company also offers equity and income funds through a managed architecture approach, supported by a strong global network of more than 160 investment professionals.
"Manulife is well-networked in the asset management and life insurance markets, and has a broad footprint," Parker says. "We can provide a holistic approach, and we always look at where the value is."
Manulife Thailand is open to collaborations as it sets out to become a digital, customer-centric market leader. It welcomes companies that are interested in innovating and are passionate about taking leadership in digital customer engagement.

This content has been created under the direction of an advertiser. It contains no editorial input or review from the South China Morning Post (SCMP), nor does it reflect the position of, or the editorial standards used by, the SCMP. The advertiser has paid for and approved the content.