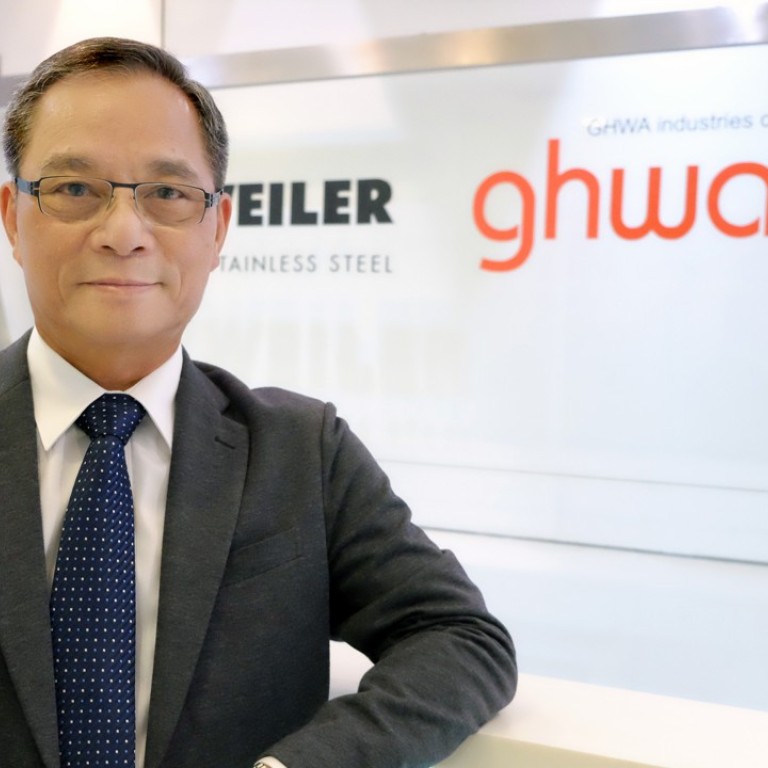 G HWA Industries continues to grow while safeguarding manufacturing quality
G HWA manufactures hygienic stainless steel components for the dairy, food and beverage, cosmetics, vacuum manufacturing, pharmaceutical and semiconductor industries
Supported by:
Discovery Reports
Country Business Reports interviews and articles by Discovery Reports www.discoveryreports.com
The trust given to G HWA Industries that is evident in its long-term partnerships with some of the biggest global corporations speaks for the credibility that it has gained over the past 20 years. As a true market pioneer with great resolve in changing trends, G HWA has made a mark as a leading expert in manufacturing hygienic stainless steel components for the dairy, food and beverage, cosmetics, vacuum manufacturing, pharmaceutical and semiconductor industries.
While delivering a wide range of products for diverse industries may seem challenging due to cost and production, G HWA does not compromise on quality. "Our products are critical in the production of vaccines, medicines, food, make-up and other products," says James Lee, president. "With the help of our German partner and the use of state-of-the-art technology, we make sure that our products adhere to diverse international standards such as the American Society of Mechanical Engineers: Bioprocessing Equipment, ISO, 3-A Sanitary Standards, Safety Management System and British Standards."
G HWA also ensures that its customer-centric service remains reliable, especially in terms of delivering products on time. Its massive plant in Thailand allows the company to meet production requirements. With about 85 per cent of its output distributed internationally, mainly in Europe and North America, G HWA also supplies to original equipment manufacturers.
Judging by earlier studies that the global stainless steel market size is expected to reach US$133.8 billion by 2025, the goal to continue G HWA's success overseas has always been on the table. "China and Southeast Asia, particularly Indonesia, are still in the beginning phase, and we would like to have a share in its high growth potential," Lee says. "We are also open to getting local partners especially those with expertise in water purifying systems."
G HWA also attributes its achievements to its most valuable assets: its Thai employees. "One of the great perks of investing in Thailand is having optimistic, dedicated and honest people in the company," Lee says.