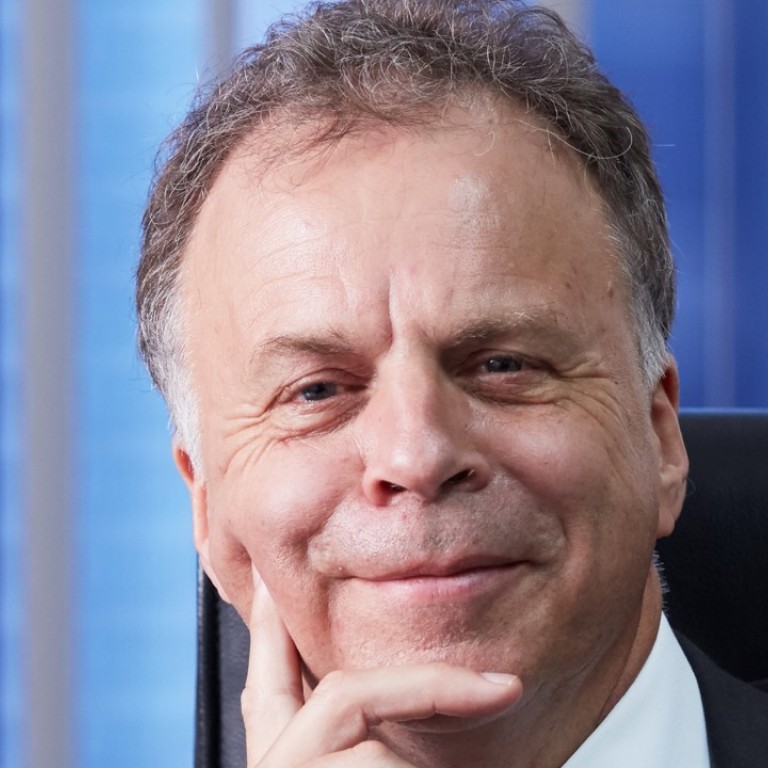 HMC Polymers pushes the boundaries of polypropylene
HMC has introduced a stiffer plastic pipe for drainage and sewage applications that requires 20 per cent less raw material
Supported by:
Discovery Reports
Country Business Reports interviews and articles by Discovery Reports www.discoveryreports.com
Celebrating its 35th anniversary this year, HMC Polymers boasts a presence in 35 countries. It is a one-stop shop offering advanced polypropylene (PP) grades across all resin categories – from cups, battery cases and medical products to food containers, housewares, spunbond for diapers, and industrial pipes.
The company leverages the strength of major shareholders. On the domestic front, PTT Global Chemical provides utilities and raw materials, while other Thai investors such as Bangkok Bank and industry leaders offer financial support and solid industry linkages. Overseas, Netherlands-based LyondellBasell, a world leader in PP innovation and marketing, delivers world-best technology and application development.
"We pride ourselves on our ability to develop differentiated products," says HMC president Martyn Tickner. "By doing things other people have not yet done, we're consistently pushing the frontiers of PP to find new applications and end-use capabilities."
Using the world's most advanced PP production technology called Spherizone, HMC has introduced a stiffer plastic pipe for drainage and sewage applications. The innovation requires up to 20 per cent less raw material. HMC also promotes a PP substitute for polyvinyl chloride-based medical products such as intravenous bags, which are expensive to incinerate. Using fifth-generation technology, HMC has similarly developed a plastic film pure enough to insulate dielectric capacitors used in many applications. It is the pursuit of these advantages that has driven HMC to strive for operational, technological and customer service excellence as one of Asia's largest and most advanced PP manufacturers.
HMC complements its innovation leadership with a dedication to operational excellence. Its manufacturing facilities in Thailand use the most modern technology to produce more than 800,000 tonnes of PP products yearly. As a result of its commitment to quality and safety, HMC is one of the first industrial complexes worldwide to have attained a milestone of 9 million man-hours without any injury to its staff or contractors. It is similarly committed to the highest level of product quality and reliability in supplying customers.
With increasing competition in PP production, HMC seeks high-value partners in China, Australia, Japan, India and Southeast Asia. The company is well-placed to follow customers as they grow geographically. Many of these clients have entrusted 100 per cent of their supply needs with HMC, some of them for more than 25 years.
"I would like HMC to be a partner of choice and a name known throughout Asia," Tickner says. "We strive to be a highly admired company by competitors, shareholders, customers and employees. But furthermore, we would like to counter the negative perception created by the issue of plastic in the ocean, an issue which I believe can be addressed with consumers, government and industry working together."
Contrary to popular belief, a world without plastic could be worse for the environment. Without sophisticated plastic food packaging, food items easily spoil — and wasted food means more greenhouse gas emissions, particularly methane, which is 10 times more harmful than CO2. About 20 times lighter than glass or metal, plastic also requires less energy to produce, transport and recycle. These are some of the reasons more than 50 per cent of consumer goods are packaged in plastic.
"Looking at the full life cycle impact of many plastic applications, we believe plastic generates less greenhouse gases than other materials," Tickner says. "In solving the problem of plastic litter, we must be careful not to exacerbate another problem by eliminating a raw material that supports the modern lifestyle of 8 billion people.
"The 4 Rs – Reduce-Reuse-Recycle-Recover – provide an excellent road map to a circular economy for plastic products. Countries in Northern Europe, particularly Sweden, can recover 99 per cent of their plastic waste, much of which goes into generating energy instead of using oil, gas and coal. HMC encourages society to see plastic as a valuable resource and to protect the environment for future generations."

This content has been created under the direction of an advertiser. It contains no editorial input or review from the South China Morning Post (SCMP), nor does it reflect the position of, or the editorial standards used by, the SCMP. The advertiser has paid for and approved the content.