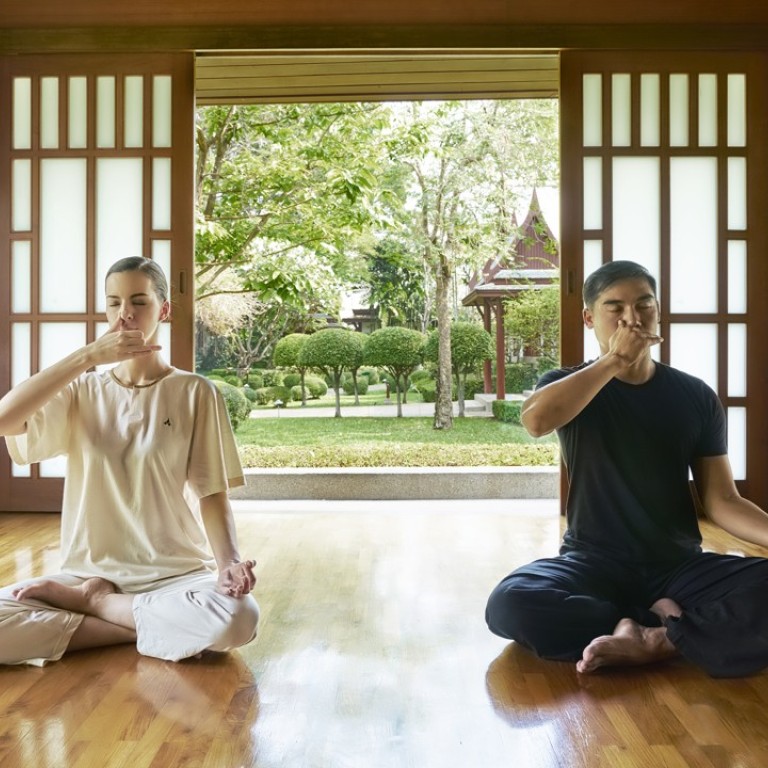 Like its guests, nation's spa sector is enjoying healthy results
Thai wellness resorts benefit from the longevity of the market in the region
Supported by:
Discovery Reports
The idea of a holiday spa has been around since humans discovered the healing properties of hot springs, and things have become quite specialised since the days of Roman baths. Yoga retreats, ­"spa-cations" and fitness boot camps have been with us for decades but recent years have given rise to personalised health getaways dubbed "wellness tourism" – now the focus of many resorts in Asia, more prominently Thailand.
Today's understanding of wellness recognises that health is an all-encompassing and interdependent cycle of how we live, consume and handle our daily emotions. These factors must be dealt with holistically, and the demand has reflected that. The November 2018 report released by the Global Wellness Institute found that wellness tourism grew from a US$563 billion market in 2015 to US$639 billion in 2017, or 6.5 per cent annually, more than twice the rate of tourism overall (3.2 per cent), and this number is set to continue growing.
According to the same report, China ranks number one for growth over the past two years, increasing the trips taken in this time to roughly 22 million.

It's because of this statistic that Asia-Pacific is now the leading region for revenue growth, with wellness trips growing a massive 33 per cent in the past two years.
Thanks to pop culture and Hollywood films such as The Hangover series, Thailand had garnered a reputation for seedy hang-outs as well as the country to go to for non-stop parties and revelry. But the tables have slowly turned. Dubbed Asia's Spa Capital by the Asia Spa Awards in 2015, Thailand's health and wellness tourism has been expanding as a part of its overall tourism industry, and the country's spas make up a good proportion of award-winning resorts on any global honours.
A recipient of dozens of such accolades is Chiva Som in Hua Hin. The resort has been operating as a holistic wellness provider since the 1970s. Chiva Som founder Boonchu Rojanastien had long sought a better way of living, and along with his passion for wellness he travelled the world to the "Health Farms" of the time. Since then he has reinterpreted the concept according to the customs of this home country, Thailand.
The health retreat has a staff of 80 qualified therapists who provide services and facilities that blend spa cuisine with fitness, physiotherapy and holistic consultations. It features some 200 spa therapies, with the detox and weight management programmes by far the most sought-after treatments, says general manager Vaipanya Kongkwanyuen.
Vaipanya agrees that the demographics of those seeking treatments have correlated to the growth of wealth in the region. "I think the awareness for good health has increased in recent years. We have an impressive, increasing amount of guests from the United States and Australia and from Asia too."
Another observation the resort has made is that the guests are getting younger.
"Other changes we see from our guests is the variety of age range – we are welcoming the younger generations of our existing guests as the growth of the wellness trend is undeniably huge right now."
As Vaipanya notes, the awareness among younger people to live longer and in better health is evident in social media: hashtags as "living life loving life" and "live hard play hard" are regularly the most popular on Twitter and Instagram. As the growing wealth of the region is gradually transferred to the next generation, Thailand's wellness industry will not only grow but benefit from the longevity of the market in the region.


Lisa Cam enjoys reporting all things about food, travel and anything in between. She also draws on years of banking experience to write articles with business and finance interests. At the end of the day, she likes nothing more than kicking back with a good true crime podcast and cooking tried-and-true recipes from sticky old cookbooks.