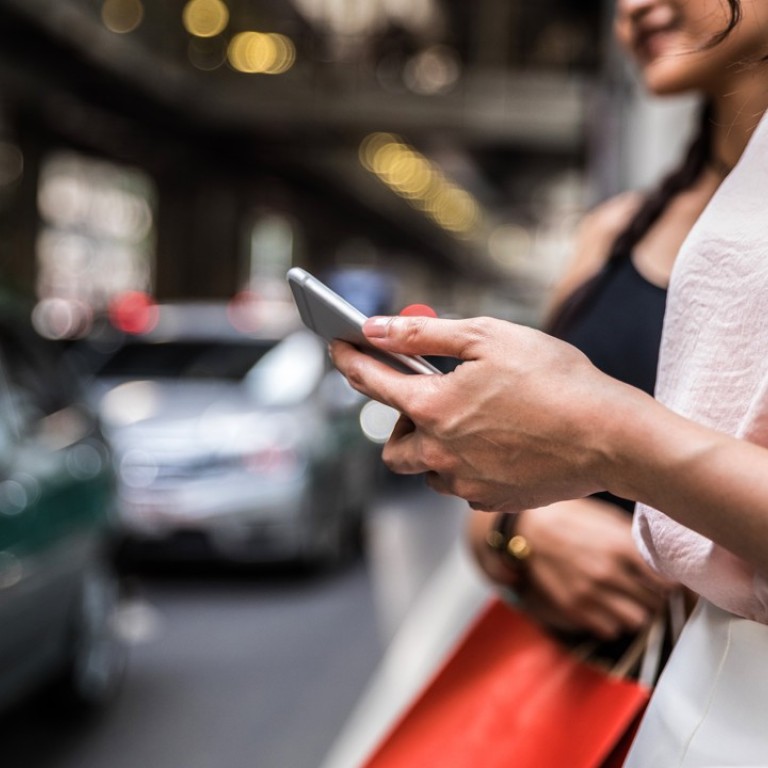 DeskTop survives onslaught from the mobile app
Smartphones are driving Thailand's e-commerce boon, but desktop purchasing maintains its relevance
Supported by:
Discovery Reports
E-commerce is the name of the game in Asia and Thailand is leading the way with mobile-driven offerings, but desktop usage remains surprisingly relevant for certain types of purchases.
The predominance of mobile usage for e-commerce was highlighted in a 2018 survey by shopping and rewards platform ShopBack, including 1,500 merchants across Southeast Asia (Singapore, Malaysia, the Philippines, Indonesia and Thailand). Among this group, Thai people showed the strongest preference for making purchases via the mobile app, according to ShopBack data. It is a clear sign that mobile internet accessibility has improved drastically over the past five years.
"With the launch of 3G in 2013 and, subsequently, 4G in 2016, Thailand's internet coverage extends even to its rural areas. About half of the population maintains a social media presence through instant messaging applications and Facebook. Furthermore, a significant amount of time is spent on social media, with Thai urbanites interacting on social media for longer periods of time (2.9 hours per day) than the global average (1.7 hours per day)" said a Deloitte Thailand Consumer Survey from November 2016.
Around Asia, the number of mobile users is increasing exponentially. A Google and Temasek report from 2016 estimated that about 3.8 million new users would come online each month in Southeast Asia, the fastest growing region globally for internet, from 2015 to 2020. A follow-up report estimated there were 330 million monthly active internet users in the region at the end of 2017.
"In Southeast Asia, mobile is the internet, as more than 90 per cent of Southeast Asia's internet users are on smartphones. It is hard to overestimate the absolute prominence of mobile as the access point and driver of Southeast Asia's internet economy. Users in Southeast Asia are incredibly engaged, spending an average of 3.6 hours per day on mobile internet, more than in any other region in the world," Google and Temasek's "e-conomy SEA: Unlocking the $200B Digital Opportunity" release read.
Factors for this growth include a young population with 70 per cent younger than 40, a lack of big-box retail and rapidly growing middle-class, according to Google and Temasek, who estimate a regional economy worth more than US$200 billion and an e-commerce market of US$88 billion by 2025.
In Thailand, the ShopBack survey indicated e-commerce would grow by 25 per cent over the next two years, driven by innovations in mobile shopping that increase engagement. These include "gamified" functions where consumers shake mobiles to earn rewards, along with features that allow consumers to drive down prices by inviting their friends to make purchases.
"We analysed our traffic data by the hour of a typical day and found that users are far more engaged with their smartphones regardless of the hour of the day, supporting the view of a higher engagement rate on mobile devices among users," the report's authors wrote.
The report indicates that three-quarters of orders made online were carried out via mobile apps. "Mobile app purchases consistently exceeded that of desktop on a quarterly growth basis. The runaway growth in mobile is especially pronounced in Thailand for recent quarters," say the authors.
The ShopBack survey showed that the desktop retained relevance in terms of size of purchase, with the average basket amount holding a larger value than mobile purchases. "We found that users generally perceived desktops to be safer and hence prefer to use their desktops when making large purchases. Over 60 per cent of our users remarked that they practise omni-channel shopping – beginning their browsing journey on mobile and finally transacting on desktop," the authors wrote.
The survey showed that the desktop retained several practical advantages over mobile, including a larger screen to convey more information.

"A typical desktop can provide at least three times more information compared to a smartphone. It allows for a better user experience when deciding on more complex purchasing decisions such as general and personal insurance or travel bookings… users tend to require more information for in-depth research and product comparison," the authors wrote. Desktop beat mobile apps by more than 50 per cent for completion of travel bookings.
"Although a large number of customers still use websites to do research on products and make their purchases, there is an increasing trend of customers increasingly preferring to use mobile applications," said Naveen Mishra, e-commerce programme director, Frost & Sullivan Asia-Pacific, on the release of "Southeast Asia B2C ­e-commerce Market 2018" research in February. "Mobile applications also offer an opportunity for market players to connect with customers as well as a personalised shopping experience," Mishra added.
Location-based social media is growing in popularity, and social networks will be increasingly catering to people who are on the move. The next step will be highly optimised personalisation and relationship building, whether on desktop at home, or mobile on the move.
"Social media has empowered smaller players with cheaper avenues to sell and interact with customers, all within the same platform. The human interaction [be it AI or not] is highly valued among Thais. We might even see the bigger e-commerce players jumping on the bandwagon and incorporating social commerce elements too," said Kawin Prachanukul, country head, ShopBack Thailand.