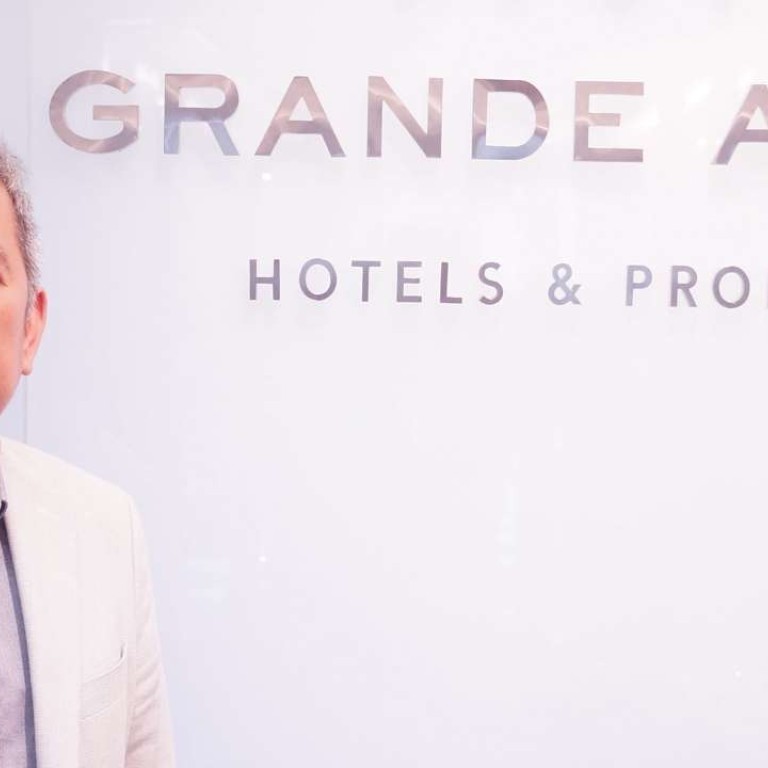 Grande Asset's Hyde Sukhumvit 11 leads the way in Asia's upscale property market
Capitalising on Sukhumvit's strategic and accessible location and Thailand's burgeoning tourist population, company is on the brink of unveiling elegant award-winning condominium project
Supported by:
Discovery Reports
As the nation continues to mourn the passing in October of His Majesty King Bhumibol Adulyadej, the Thai tourism industry remains as strong and resilient as its people. Prime Minister Prayut Chan-o-cha has instructed government agencies to plan activities including conferences and exhibitions at venues along routes travelled by the revered king to boost domestic tourism and local economies.
"These are unprecedented times," says Paisit Kaenchan, CEO of leading Thai property developer Grande Asset Hotels & Property. "But I have every faith in Thailand and the Thai people."
As Thailand approaches its high season, tourists will continue to visit by the millions, bringing in billions of baht in revenue. Many will head to Sukhumvit Road, which has evolved into an international cosmopolitan tourist attraction.
Capitalising on Sukhumvit's strategic and accessible location and Thailand's burgeoning tourist population, Grande Asset is proving its mettle as one of Asia's forward-thinking luxury real estate developers. The company is on the brink of unveiling Hyde Sukhumvit 11, an elegant award-winning condominium project located in the heart of the district that promises investors value for money.
"When we develop a property, we make sure that it is one-of-a-kind and lasts forever," Paisit says. "We focus on very prime locations – integrating our residential development and hospitality business to create added value. Imagine stepping out of your condo to have a nice cup of coffee at the hotel next door, or having friends from out of town stay within walking distance from you."
A glamorous structure slated to open in October next year, Hyde Sukhumvit 11 has been touted as the district's summit of residential elegance. Nine crystal peaks will crown the stately tower, which offers a breathtaking view of the Bangkok skyline. The tower's 478 residential units accompany world-class amenities – including an ultraluxurious theatre, a swimming pool and fitness facility. The development is the first and only condominium with a golf simulation facility and an automated parking system that parks your car within three minutes.
"The key to our success is understanding customer behaviour – imagining how people really live if they stay at a resort or hotel," Paisit says. "We are meticulous in our planning to ensure that everything we design responds to people's needs and day-to-day behaviour. Next year, Grande Asset will also unveil the Hyatt Regency Hotel located on Sukhumvit 13, within the 3,000-square-metre luxury Hyatt Regency retail plaza. The 273-room high-end hotel also features a sky bridge that connects directly to Nana BTS Station.
Grande Asset specialises in the development of luxury condominiums and hotels. Targeting real estate investments in prime locations with high development potential and in luxury hotel brands with long-term revenue recognition, the company's two-fold hybrid business strategy helps it diversify its operations and mitigate risks.
"We can sell our condominiums at a higher price because of the added value of hospitality through connected hotels. This creates value for our residential property buyers," Paisit says. "We look at capital appreciation – not just rental yield."
A partner to prestigious hotel operators such as Starwood Hotels & Resorts and Hyatt Hotels, Grande Asset owns three hotels: the Westin Grande Sukhumvit, the Sheraton Hua Hin Resort & Spa in Phetchaburi, and Sheraton Hua Hin Pranburi Villas in Prachuap Khiri Khan. Grande Asset is in the process of constructing the Hyatt Regency Bangkok Sukhumvit Hotel, which it plans to launch next year. The company is also planning a sustainable beachfront development in Rayong that uses a closed-circuit zero discharge water system.
Grande Asset invites foreign property buyers interested in affordable luxury real estate, and welcomes strategic partnerships with hotel operators.
"We have a very strong project development team and an equally strong hotel asset management team, and these are the company assets that will allow us to expand," Paisit says. "When our customers enter our hotels or residences, we want them to be wowed. We want them to think, 'whoever designed this room understands me very well'."