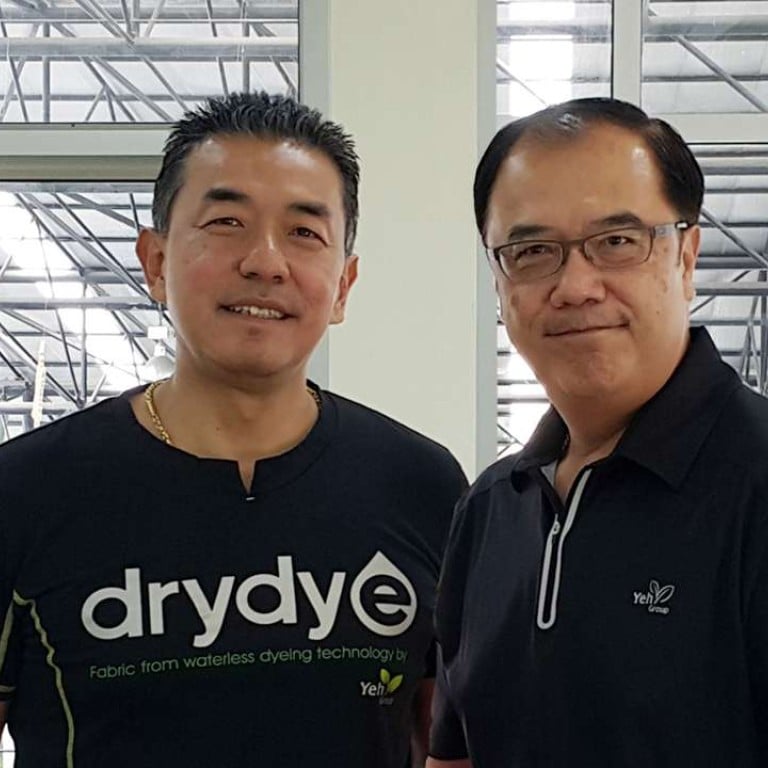 Asian textiles: Yeh Group's breakthrough technologies help create sustainable future for industry
Yeh Group uses facilities across Asia to make functional fabrics for top leisure brands
Supported by:
Discovery Reports
Two leaves connected to a single node. This company logo represents brothers David and Jimmy Yeh, managing directors of the family-owned Yeh Group, which provides integrated, end-to-end sportswear and functional fabrics solutions to top athletics and leisure brands worldwide.
From knitting and dyeing fabrics to finishing, printing and manufacturing apparels, the company uses the latest technologies to create products with optimum performance, and envisions its continued success through the lens of sustainability.
"Being on the ball with the changing consumer trends and demands enables us to bring innovation, while our sustainability initiatives help ensure the survival of our business and the entire textile industry," says Peter Decorte, CEO of Tong Siang, the group's main business specialising in performance fabrics for the sportswear industry.
The group's other core subsidiary is Penn Asia, which focuses on the lingerie and the swimwear market.
The Yeh Group was the first textile mill to implement DryDye technology, which eliminates the use of water in the dyeing process.
Unlike conventional dyeing, which requires large amounts of water, DryDye uses supercritical carbon dioxide fluid to dissolve the dyestuff, which is then distributed efficiently through the fibre.
"By 2025, our aim is to manufacture all our fabrics through waterless technology, reduce our carbon footprint, and adopt a zero-waste policy," Decorte says.
Another landmark technology that the group develops is 3D printing of shoe uppers and apparel in collaboration with Britain's Loughborough University. This technology allows creating personalised, ready-to-wear fashion with almost zero waste material, with the goal of 3D printing garments at the consumer level on store sites.
Active in Asia, the group has facilities in Vietnam and Indonesia to shorten lead times and improve services. It also plans to establish a digital printing facility in the Philippines.
"Our vision is to be the best textile supplier to work with and to work for, and we expect the same passion and commitment from our partners," Decorte says.