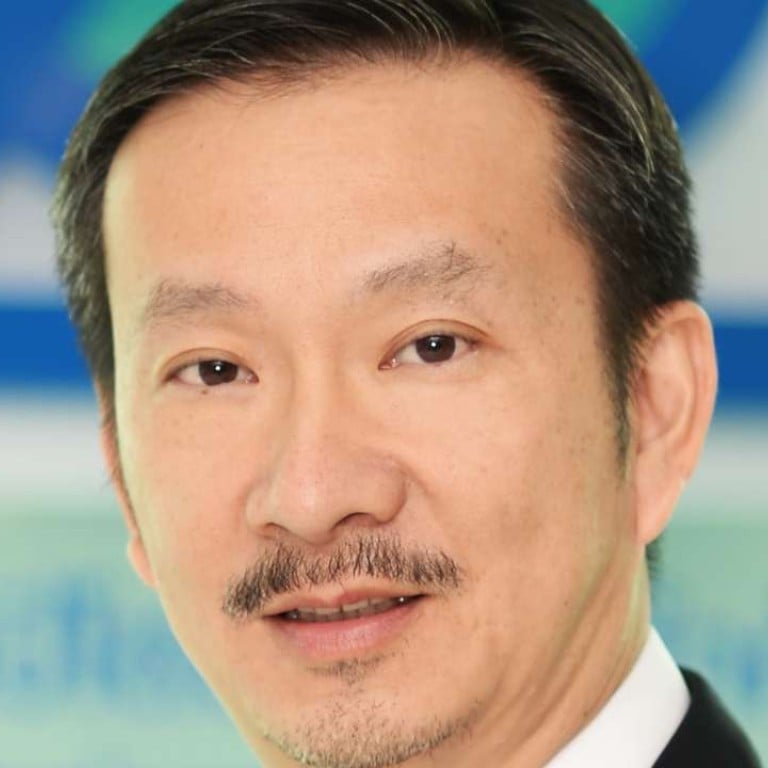 Bangchak Petroleum safeguards the environment and society through green energy excellence
Thailand steps up initiatives to curb reliance on fossil fuels and increase energy consumption coming from renewable sources to 25 per cent within five years
Supported by:
Discovery Reports
Faced with an ever-increasing energy demand, Asia is making progressive strides towards meeting its energy requirements in a secure, sustainable manner. As the second-largest energy consumer in the region, Thailand is surging ahead towards lowering its energy intensity by 30 per cent in 20 years compared with the 2010 base figure. The country is stepping up its initiatives to curb reliance on fossil fuels and increase energy consumption coming from renewable sources to 25 per cent within five years.
With goals of enhancing the country's energy security and creating a better quality of life for Thai people, leading renewable energy player and oil refinery Bangchak Petroleum envisions replicating its sustainable business practices throughout the region. The company adheres to the philosophy of sufficiency economy initiated by the late King of Thailand, which puts emphasis on creating a balanced and stable development at all levels.
"While we aspire to grow our business and secure our revenues, we also add sustainable value to our activities and bring benefits to the local community," says president Chaiwat Kovavisarach. "This is how we strike a balance between profitability and safeguarding the environment and the society."
A green fuel enterprise
Majority-owned by the state, Bangchak obtains crude oil from imported sources and indigenous supplies, with the latter comprising 40 per cent of its crude throughput to reduce transport costs, minimise carbon footprint and the risks of environmental incidents. Its sales channels include domestic and medium- and large-scale oil consumers from across industries such as industrial plants, airlines, vehicle manufacturers, ocean liners and construction firms.
Bangchak produces and sells high-value gasoline and diesel products that all conform to Euro 4 quality specifications. Its complex refinery is equipped with state-of-the-art technology and has a design capacity of 120,000 barrels per day. This year, the company invested 8 billion Thai baht (HK$1.8 billion) to bolster its daily refining capacity to 140,000 barrels within the next four years. "Being a small refinery works to our advantage, as this enables us to be nimble and adaptive to change while pursuing green energy excellence," Chaiwat says.
The company is a renowned expert in gasohol – an alternative fuel blend of gas and ethanol. "We have been interested in gasohol development since our inception, and we were the first to explore the market potentials of gasohol and biodiesel in the country," Chaiwat says.
Bangchak occupies the largest domestic market share for gasohol E85, a fuel mix of 85 per cent ethanol and 15 per cent gasoline, which can be used in flexible fuel vehicles. It was also the first in Asia to launch the Euro 5-compatible gasohol E20S, which has less carbon pollutants with a sulphur content of less than 10 parts per million. Other fuel products include Gasohol Superfast 91-95 Octane, Bangchak NGV and Bangchak Hi-Diesel. The company also sells lubricant and premium lubricant products under the brand BCP Lubricants.
To meet increasing domestic demand for ethanol driven by the fast growth of gasohol in the market, the company is investing up to 1 billion baht to acquire a cassava-based local ethanol plant with a maximum daily capacity of 300,000 litres. Its bioethanol plant in Ubon, which produces cassava- and molasses-based ethanol, has a daily output of 400,000 litres, while its second bioethanol production unit has a daily capacity of 150,000 litres. Bangchak is also constructing a second B100 biodiesel production unit with a daily capacity of 450,000 litres to boost its total capacity to 810,000 litres per day, making it one of the largest biofuel producers in the country.
Giving back to the community
The company ranks second in service station market share. It sells more than 75 per cent of its refined products through its retail network of 1,100 service stations, of which 650 are cooperative service stations operated by agricultural cooperatives or community members.
"Members of an agricultural community expressed their desire to take part in our lunch for children campaign, which we launched about 30 years ago. This started the idea of exchanging their rice commodities for our oil products, which was our initial collaboration with the community," Chaiwat says. Its first service station was a cooperative service station, which provided local farmers with low-priced gasoline and technical and management assistance.
Committed to uplift the quality of life of its surrounding communities, Bangchak strengthens cooperative ventures by encouraging farmers to run their own service stations to develop their commercial skills. Besides getting high-quality petroleum products delivered in correct values direct from the company's refinery, farmers also receive dividends that the cooperatives distribute to members.
The company conducts regular weekly activities for the communities. These include buying of used cooking oil as feedstock for biodiesel production, providing free optical check-ups and prescription glasses, and organising basic firefighting courses for residents within the refinery's vicinity. In keeping with its environmental stewardship, Bangchak uses cleaner fuels to manage its emissions. It has continuous emission monitoring systems installed in five of its stacks, which communicate air quality data to the community through a display screen located in front of the refinery. The company also invests in wastewater technologies to optimise its water consumption and reuse.
Bangchak allocated 2 billion baht to increase the number of its petrol stations – targeting 60 new stations this year – and stimulate the growth of its retail business over the next five years. The company is in the process of acquiring a licence agreement with a Western retail chain, which will allow Bangchak to use the retailer's logo for its convenience stores at its service stations.
"We buy agricultural products from the farmers as promotional giveaways, and we plan to sell these local products through our convenience stores as well," Chaiwat says. "We are keen on replicating this business model in other Asian markets through collaboration with local retailers."
To add value to its customers, Bangchak offers fresh food at its service stations using locally sourced ingredients prepared by experienced chefs. It also runs its chain of Inthanin coffee houses franchised at its stations, where farmers can sell their coffee beans at a premium.
The company has received numerous accolades for its social enterprise and green entrepreneurship. It was recognised last year as the Most Socially Responsible Company at the Asia Corporate Excellence & Sustainability Awards held in Singapore. It also bagged three excellence awards, which included Asia's Best CFO, Best Environmental Responsibility and Best Investor Relations, during last year's 5th Asian Excellence Recognition Awards held in Hong Kong.
Taking a leap forward on renewable energy investments
For its renewable energy business, Bangchak completed in 2014 its first project "Sunny Bangchak", a 38-MW photovoltaic power plant and the largest solar plant in Southeast Asia at the time. In June last year, the company established its green power subsidiary BCPG, with an initial registered capital of 300 million baht and 118 MW of operational solar parks. To increase power production capacity, BCPG acquired SunEdison's 14 solar projects in Japan totalling 198 MW – 13 MW of which in operation, 27 MW under construction and 158 MW in development. BCPG's subsidiary, Bangchak Solar Energy, acquired Huang Ming Japan in April, adding to Bangchak's solar power plant investments in Japan.
To generate capital for its further expansion, BCPG launched its initial public offering in September. Its growth plans include boosting its power generation capacity to 1,000 MW by 2020. It also eyes acquiring geothermal and bioenergy assets in Malaysia and Indonesia, and exploring wind energy opportunities in Japan and Southeast Asia. "We want to position BCPG not just as a Thai company, but as a formidable energy player in the region and internationally," Chaiwat says.
The company continues to expand its portfolio of new businesses. To support the government's target of 1.2 million electric vehicles on the road by 2036, Bangchak diversified into lithium mining business through shareholding with mining operator Lithium Americas. "Thailand has been named the Detroit of Asia due to its robust automotive industry. The country is on track towards becoming a regional hub for electric vehicles production, which will drive demand for lithium-ion batteries," Chaiwat says.
Bangchak also stepped into the petroleum exploration and production businesses by investing in Australian oil and gas explorer Nido Petroleum, and has plans of acquiring similar business operations in Southeast Asia.
To manage its international businesses outside of Thailand, the company established three subsidiaries incorporated in Singapore. Managing its energy, petrochemical and natural resource businesses is BCP Energy International, while BCP Innovation focuses on Bangchak's international innovation businesses. In March this year, Bangchak formed another subsidiary, BCP Trading, which trades commodities such as crude oil, petroleum products, petrochemicals and other related chemicals.
Bangchak eyes greenfield and brownfield investments in the region and actively pursues further merger and acquisition opportunities, particularly on green power plants.