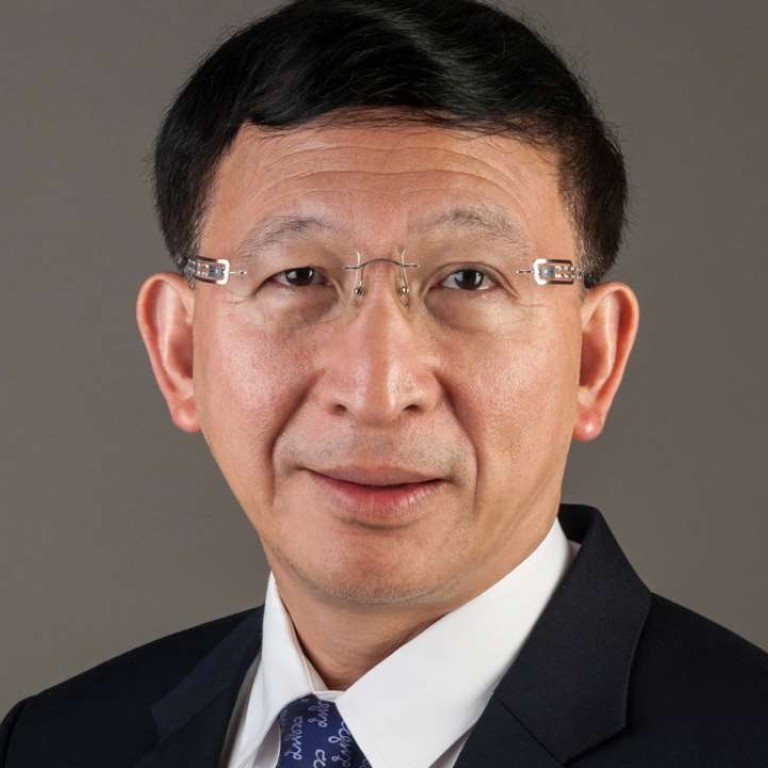 Study in Thailand: Mahidol University becomes kingdom's hub of medical knowledge
Mahidol University manages two of Thailand's largest medical faculties, and offers rare diplomas in tropical treatment
Supported by:
Discovery Reports
As the centre of gravity in higher education shifts to Asia, Mahidol University in Thailand is determined to become a world-class institution, shaping future global leaders and citizens who will drive worldwide change. Known as the "Wisdom of the Land", the university has become a hub for knowledge and innovation, particularly in the field of medical and health science. Its outstanding achievements in research, teaching and international academic collaborations have helped it become one of the most prestigious and highly ranked universities in Thailand and in Southeast Asia.
"We follow the footsteps of Prince Mahidol of Songkla, who is widely known as Thailand's father of modern medicine and public health," says Dr Udom Kachintorn, clinical professor and president of Mahidol University. "He taught us that true success is not in the learning, but in the application of knowledge for the benefit of mankind. We keep on developing to amplify opportunities and resolve the challenges facing Thai communities and the world."
Managing two of the largest and oldest medical faculties in the country, Mahidol University leads four of the Ministry of Education's 11 centres of excellence, including chemistry, pharmacology and toxicology, mathematics, and medical biotechnology. The university has also been instrumental in introducing novel medical technologies including breakthroughs in precision medicine and systems biology. It is home to the Bangkok School of Tropical Medicine – one of only eight schools worldwide to offer diploma courses in tropical medicine. As a result, Macquarie University has tapped Mahidol University as its partner for its new medical school following the success of their earlier collaboration on a doctorate programme in sustainable development.
Mahidol University works with Thailand's Ministry of Public Health in enhancing global health system research worldwide. Each year, the university
co-hosts the Prince Mahidol Award Conference, which focuses on medical and public health issues. The university also accommodates students from abroad to study health technological assessment, a dual degree programme developed with University of York in Britain.
In addition, Mahidol University is a long-standing partner of the World Health Organisation (WHO). Apart from hosting nine WHO collaborating centres, the university's research and publications on malaria management and emerging virus infections have significantly contributed to WHO's work in Africa and Asia.
"We are a research university, and that's important in creating new knowledge and innovations that will benefit society," Udom says. "The world is getting smaller, and what you do can impact it greatly. Even if it's only a small project, if it is good, you can apply it to communities worldwide to create a better quality of life."
Organised into 17 faculties, six colleges and eight institutes, Mahidol University collaborates with various educational and industrial partners such as the University of Oxford, University of Liverpool, University of California San Francisco, Harvard University, Osaka University, University of Melbourne, the British Council and Asia-Pacific Association for International Education, among many others.
As an active member of the Asean University Network, Mahidol University leads regional cooperation in health promotion and human rights and peace studies. With more government support available to fund research in biomedicine, medical robotics and social sciences, the university is reaching out to its Southeast Asian neighbours to work on capability-building programmes in science and technology.
Mahidol University continues to strengthen its research and teaching culture by incorporating competency-based education into its learning process. This allows students to gain valuable entrepreneurial and transferable skills while also realising their inner potential as they participate in projects and research issues that affect the global community.
"The teaching and learning methodology needs to be changed because we need to increase the skills and preparedness of people," Udom says. "The university is moving away from content-based instruction, and with an ageing society, we also need to change the concept of growing the university – from growth for people to people for growth."