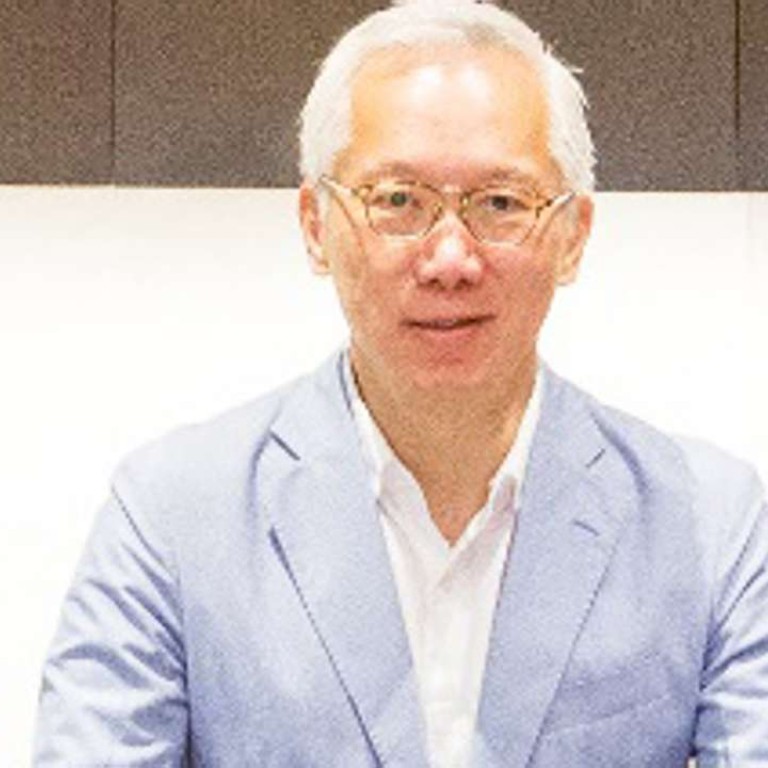 The Lofts Asoke features cavernous loft-style homes, inspired by the stylish industrial warehouse lofts of Tribeca and Soho
Designed for discerning affluent urbanites, The Lofts Asoke meets the work-and-play needs of niche market
Supported by:
Discovery Reports
Luxury that is understated yet experiential – this is Raimon Land's proposition for The Lofts Asoke, its latest development located at the heart of Bangkok's prime Sukhumvit district.
Designed for discerning affluent urbanites who are more sophisticated and globally exposed, The Lofts Asoke features a convergence of functionalities that meet the "work and play" needs of this niche market.
"Everyone aspires to offer high-end luxury, but the actual definition of high-end and luxury may vary for different individuals," says CEO Johnson Tan. "To me, luxury is about space and layout. It's about my neighbours. Of course location counts; but beyond that, those details make more of a difference. At The Lofts Asoke, you come home to enjoy experiential luxury, crafted from the union of a central inner city location, well-thought-out designs and amenities, and a distinct sense of community created with the right mix of owners."
Poised to become one of the Land of Smiles' most desirable urban residential enclaves, The Lofts Asoke features cavernous loft-style homes, inspired by the stylish industrial warehouse lofts of Tribeca and Soho.
Part of the fast-paced Asoke neighbourhood, the freehold condominium is within walking distance of Sukhumvit's fine dining and shopping attractions, and is adjacent to the Rama IX central business district. It offers myriad transport options with the Bus Rapid Transit, Metropolitan Rapid Transit, Airport Rail Link and boat services only minutes away.
Construction of The Lofts Asoke, the fourth in Raimon Land's successful Lofts series, started this year, with completion slated for 2019.
The upscale residential high-rise will comprise 211 apartments, ranging from one to three bedrooms, including single- and double-height loft units. Most notable among its many features is the sense of space it delivers through the use of dramatic large voids and soaring ceilings.
Buyers can choose from raw, bold or functional interior concepts and enjoy customised amenities, including intelligent collaborative workspaces and an infinity-edge pool. Intended to be a low-density development, The Lofts Asoke will have a maximum of seven units per floor to maintain its tranquil settings and exclusivity.
"The creativity, effort and attention to detail we're devoting to this project showcase our commitment to provide a highly differentiated product to the market," Tan says. "We've stepped out of the conventional shoebox condo design and taken the risk of introducing loft living in Bangkok. And this is now paying off as shown by the high take-up rates of our Lofts projects."
Barely a month after its launch in May, The Lofts Asoke saw more than half of its units sold even with a deposit requirement higher than industry standards. This affirms Raimon Land's position as a trusted brand and an industry innovator.
While Thais remain the primary target buyers for The Lofts Asoke, Raimon Land intends to actively market the project to international buyers, seeing heightened interest from mainland China, Hong Kong and Singapore.
Further boosting the company's strong track record in the upper-tier segment are the industry accolades it continues to receive.
In March, The Lofts Asoke received the Property Development Product Leadership Award at the 2016 Frost & Sullivan Thailand Excellence Awards in recognition of its outstanding design, location, exclusivity and quality. Raimon Land also won commendations at the prestigious Asia Pacific Property Awards 2016 for the Zire Wongamat and The Lofts Ekkamai properties.
Riding high on the success of its residential developments and the operational turnaround spearheaded by Tan four years ago, Raimon Land continues to scout for potential sites for upscale condominiums and landed housing projects. The Thailand-listed property developer also plans to expand its non-residential portfolio to diversify its revenue base.
"With a solid balance sheet and dynamic leadership, we are strategically positioned for growth," Tan says. "We remain Thai-centric, but we are open to explore opportunities abroad."