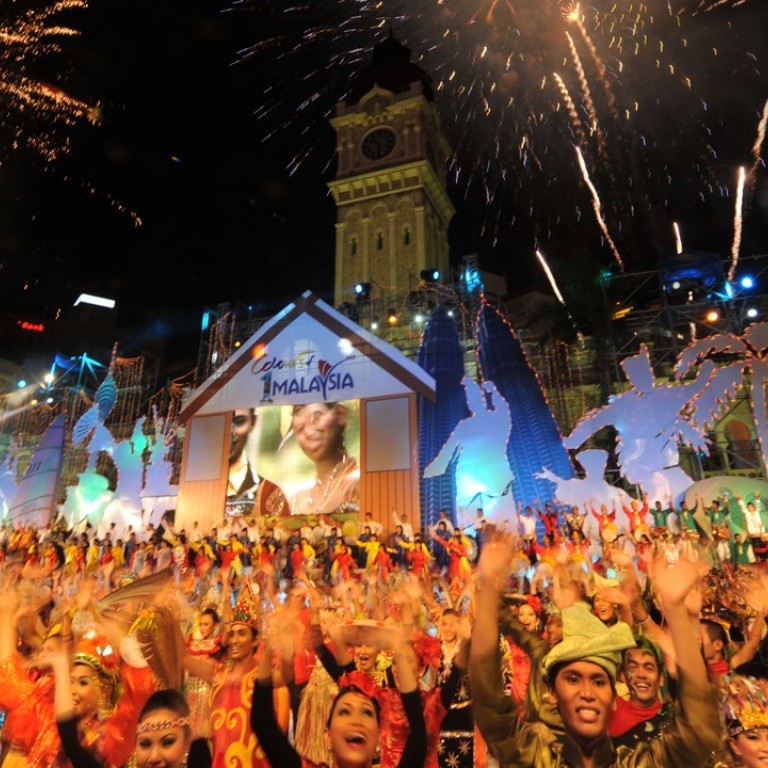 Religious festivals give all Malaysians the chance to 'go home'
The main religious holidays that afford the public two days off work are Eid-ul-Fitr, known as Hari Raya Eidal Fitri among the Malay Muslims, and the Lunar New Year that is followed by the Chinese and Buddhists
Supported by:
Discovery Reports
Malaysia boasts a diverse population in terms of ethnicity and the religions followed by its people.
The country of almost 30 million is majority Muslim Malay, but there is a large proportion of Buddhists, Hindus, Christians, Sikhs and others, along with various tribal traditions followed by the indigenous people in the peninsula and Borneo states of Sarawak and Sabah.
The different races live side by side in peace and, while they don't always understand each others' beliefs and lifestyles, there is one aspect – apart from their nationality – that every Malaysian is aware of whenever a major religious holiday approaches – traffic chaos.
The main religious holidays that afford the public two days off work are Eid-ul-Fitr, known as Hari Raya Eidal Fitri among the Malay Muslims, and the Lunar New Year that is followed by the Chinese and Buddhists.
The Indian festivals of Deepavali and Thaipusam both enjoy their own one-day public holiday, but whatever the occasion, they invariably involve the concept of balik kampung, which means "going home to your ancestral village".
With about 70 per cent of Kuala Lumpur's 1.6 million population originating from other parts of the country, holiday time means massive traffic jams along the major highways and government roads, particularly when the days off are immediately before or after the weekend – which most of the time they are.
Millions of vehicles are involved and motorists who choose to travel during peak times often undertake journeys of 12 hours or more when it usually takes about four hours. The government and police make regular announcements on social media about the latest traffic congestion points, while roadside rest stops do a thriving business.
Hari Raya Eidal Fitri falls one day after the end of the Muslim fasting month of Ramadan – the ninth month of the Islamic calendar – during which adherents go without food and drink between sunrise and dusk.
Officially, two days of public holidays are provided but festivities usually last for a month. After people return from their villages, households traditionally host an "open house" at least once during the month when the doors of their homes are open to family and friends, or even passers-by, to enjoy an outdoor buffet meal.
The Lunar New Year is celebrated by the Chinese population of more than six million. Again, with two days of official holidays, it gives the entire population another reason for a balik kampung … and more traffic woes.
The two weeks of Lunar New Year celebrations feature plenty of fireworks displays, especially in areas that have large Hokkien populations.
While driving in Kuala Lumpur, or any other major city such as Johor Bahru or Penang, one can pass by colourful mini-firework displays that spray into the night sky.
In the past, one of the key preparations for Lunar New Year, for all Malaysians, was stocking up on food items because, with most of the businesses owned by ethnic Chinese, cities would go into shutdown for a few days while people headed back to their ancestral villages.
However, with major hypermarkets such as Tesco, Giant and AEON Big staying open 24/7 all year round, it is no longer a tradition.
Deepavali and Thaipusam are celebrated by Malaysia's ethnic Indian Hindus – mostly Tamils. Deepavali, or the Festival of Lights, is celebrated either in October or November depending on the cycle of the moon.
Thaipusam is held during the full moon of the 10th month of the Hindu calendar, which usually falls between mid-January and mid-February.
On the opening day of Thaipusam, devotees gather in their thousands to make a procession along Kuala Lumpur's streets to the massive statue of Lord Murugan in the Batu Caves on the outskirts of the city. Many are dressed in colourful costumes with some choosing to pierce their skins with spikes.
Christmas is celebrated by more than 2.6 million people in Malaysia of various ethnic backgrounds, although unlike many other places, there is no recognition of Boxing Day on December 26. Another one-day holiday is devoted to the birthday of the Buddha, with around 20 per cent of the country being Buddhists – the second biggest religion.