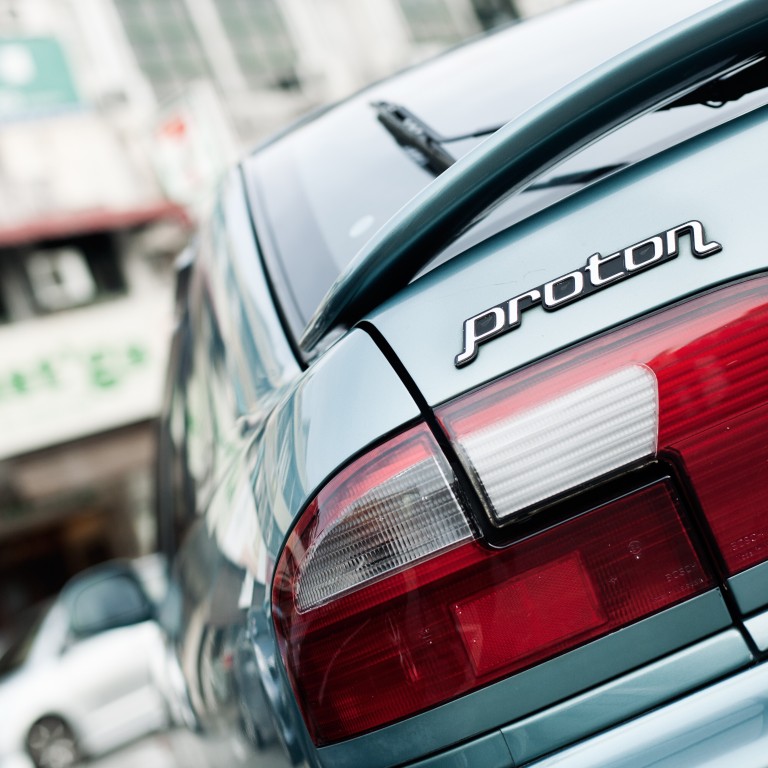 Economic outlook: Malaysia starts to see light at the end of the tunnel
Political uncertainty compounded worries associated with the pandemic to make 2020 an extremely challenging year for business, but glimmers of hope are now beginning to show
Supported by:
Discovery Reports
Despite a tumultuous year, businesses are beginning to look towards a brighter future.
According to Dun & Bradstreet Malaysia's Business Optimism Index (BOI), optimism rose +0.50 percentage points to -12.83 percentage points in the fourth quarter of 2020, from -13.33 percentage points in the previous quarter.
The study draws on six business indicators to reach its conclusion, namely volume of sales, net profits, selling price, inventory level, employees and new orders. Four of the six indicators climbed on a quarter-on-quarter basis, with only selling price and inventory level dipping.
"The improvement in consumer confidence and rebound in manufacturing activities over the last couple of months are signs of gradual recovery in certain sectors of the Malaysian economy," said Audrey Chia, the chief executive officer of Dun & Bradstreet (Malaysia) Sdn. Bhd.
"However, it is still premature to predict if sentiments will continue to experience an uptrend as the global economy is still reeling from the impact of the Covid-19 pandemic."
Fung Siu, principal economist at The Economist Intelligence Unit (The EIU), believes an economic recovery is around the corner.
"We expect the economy to stage a modest recovery in 2021, expanding by five per cent. It is worth noting that although we expect growth momentum to build on a year-on-year basis from the second quarter of 2021, the economy will still be smaller in that year than in 2019," she said.
Although The EIU does not expect GDP in Malaysia to return to pre-pandemic levels until 2022, there will still be modest gains from the lows recorded before. "We expect nearly all of the components of growth (on an expenditure measure) to rebound from the steep rates of decline recorded in 2020. Exports of goods and services, an important component that accounts for around 70 per cent of GDP, will record the strongest growth rates, although we would caution that these will be flattered by a low base of comparison," said Fung.
"External demand is expected to strengthen from 2021, but ongoing political uncertainty in 2021 is likely to weigh on investor sentiment and prevent a much faster pace of recovery."
Political upheaval
Malaysia's political instability has weighed heavy on the minds of businesses.
"Just like any country in the world, 2020 has been economically tough, coupled with political instability that has made the business operating environment less than conducive," said Dato' Chevy Beh, the founder of the Malaysia-based digital health platform BookDoc.
"Besides Covid-19, which is already a tall order, the government instability where there is no clear majority for any party has made business decision-making and investment tough for all."
But whichever way the wind blows, it is likely the government will be eager to lead an economic recovery as political uncertainty has cast a pall over Malaysia ever since the 2018 election.
"Either way, I think a government under Anwar Ibrahim would be as business-friendly as the one under the current prime minister. Delay and loss of investment was really a characteristic of Mahathir Mohamad as he tended to foster nationalistic ideals," said Fung.
"The weakness of the economy will spur the current government, and one under Anwar, to expedite investment to bolster their chances of reviving economic prospects for the country."
The recent announcements for Budget 2021 point to this approach.
"With the emphasis on new sources of economic growth through the digitalisation, upskilling and reskilling programmes targeted at key sectors for Budget 2021, we expect these new measures to enhance the resilience of the Malaysian business community and be better prepared to tide through the uncertainties ahead," said Dun & Bradstreet's Chia.
Pandemic punch
It's important to acknowledge that there is still the threat of fresh waves of Covid-19 infections.
"Given the immense damage to economic activity from the imposition of preventive measures (real GDP shrank by 17.1 per cent year on year in April-June), the government will be reluctant to sanction a nationwide lockdown as it did in March-May," said Fung.
As a consequence, she feels localised lockdowns are likely to become a feature in the months ahead before a vaccine is found. Malaysia recently instituted a conditional movement control order in four states.
"Sentiments are mixed among the business community as Malaysia restarts. Several measures implemented by the government to mitigate the impact of Covid-19 are starting to bear fruit. The resilience of businesses and wider society will continue to be tested as more sectors of the economy and daily life resumes," said Dato' Mohammad Faiz Azmi, the executive chairman of PwC Malaysia.
Certain sectors have experienced both ups and downs as a result of the pandemic.
"We expect vehicle sales in Malaysia to be subdued in 2020, owing to slow economic growth, high household debt and coronavirus outbreak," Nishita Aggarwal, research analyst for The EIU, told the Post.
She noted that it had an impact on output in the first quarter of 2020, mainly at Proton, which has operations in China and also imports auto components from China.
"But if the disease comes under control, then the effect will be temporary and in the longer term, a fear of public transport could support sales," said Aggarwal.
The unpredictability of current challenges makes building consumer trust all the more pertinent.
"Never has there been a more opportune time to rebuild trust among our people. The survival of whole businesses and industries will depend on consumer sentiments, which is only possible by creating a safe environment that the people can trust, to do their part in stimulating the economy," said Dato' Mohammad Faiz Azmi.
Regional relevance
On the regional front, Malaysia's relevance remains unchallenged.
"Malaysia will be at the heart of regional trade. Malaysia is a member of the CPTPP. It is also a member of Asean, which has free trade agreements with South Korea, Japan, China, Australia and New Zealand. The harmonisation of these agreements that is represented by RCEP, will see it become a member of the largest trading blocs in Asia," said Fung.
"In 2021 an expanding economy, rising disposable incomes and greater consumer spending power will boost the appeal of the Malaysian market."