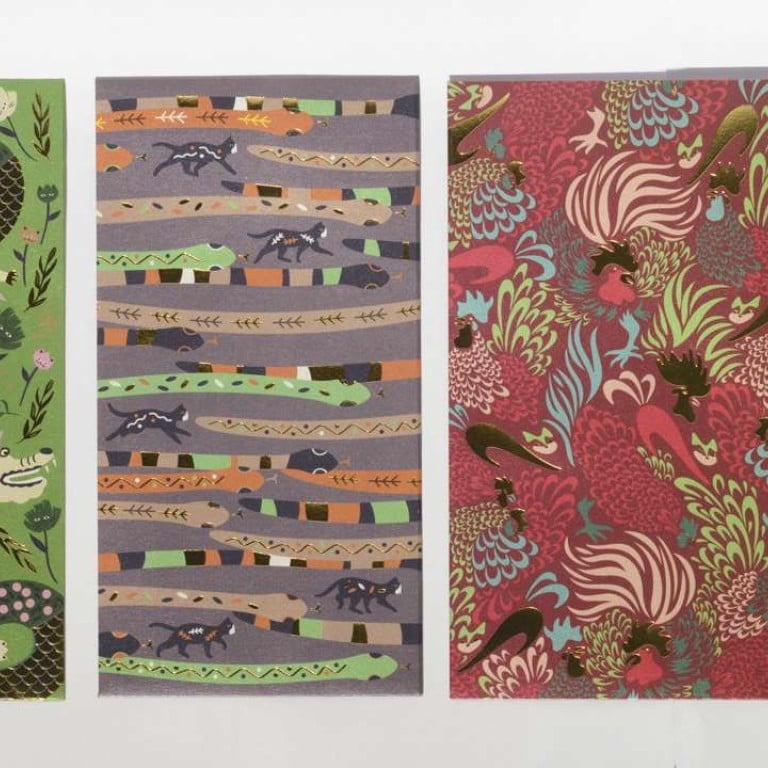 Five of our favourite lai see envelope designs this year, including the origami ones (even if they defeated us)
The Year of the Rooster has brought some interesting designs for the traditional 'red envelopes' of the Lunar New Year
Lai see – the envelopes themselves, not the "lucky money" inside them – have come a long way since the days when the bright red envelopes had simple gold calligraphy with auspicious words for the Lunar New Year. Every year, banks, hotels, shopping malls and fashion brands – who, it seems, are vying for the best designs – give away packs of them to their customers, who will fill them with money and hand them out, giving the companies free publicity. These are a few of the better designs we've received for the Year of the Rooster.
Pacific Place
Red envelope? Check. Gold writing? Check. But nobody would consider the envelopes by Pacific Place to be old-fashioned and boring. The front is printed with a lovely gold cockerel and a stylised character for "luck" – and the envelope is made of biodegradable chrysanthemum-seed paper. Instructions on the back of the envelope tell you to "tear and prepare" the paper, dampen it, scatter and plant, then water it and with any luck, it will grow into a chrysanthemum plant.
Harbour City
These stand out from the rest because there's no sign of a rooster or chicken. Instead, these embossed envelopes – in yellow, purple and orange and red – are printed with fish (symbolising abundance and good fortune) that look like they're swimming through water (symbolising wealth).
Lane Crawford
Which came first, the chicken or the egg? Without one, you can't have the other. Alan Chan designed these envelopes with whimsical gold eggs on colourful envelopes. They come wrapped in a thick square of red paper, printed with cursory instructions on how to fold the paper into an origami cockerel. Good luck with that – I tried, and failed.
Geox
Ditto with the origami envelopes by Geox, which are printed with an abstract design. Even though the instructions on the inside of the envelope are more detailed than the Lane Crawford ones, I only got up to step 10 (out of 15) before giving up.
Fashion Walk
My favourite envelopes this year are by Fashion Walk; they came up with designs for the entire Chinese zodiac, not just the rooster. The fashion-focused area in Causeway Bay is currently having a Lucky Catwalk promotion, and a cat is worked into each design, sometimes obviously, other times more subtly.