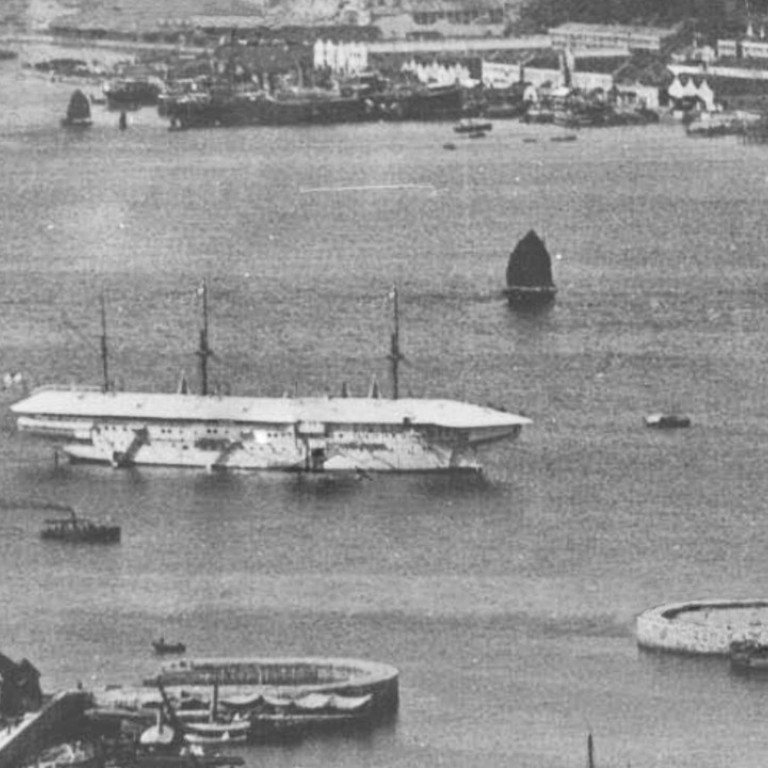 How China uses shipwrecks to weave a history of seaborne trade that backs up its construction of a new maritime Silk Road
Out of nowhere, China has become the Asian leader in marine archaeology, a quest that serves both a cultural and a political purpose; there's no such impetus in Hong Kong, despite its own long maritime history
Shipwrecks are becoming a hot topic in Asia, particularly in China, where maritime archaeology did not exist until the 1990s, but is now regarded as a national priority.
This week, more than 100 of the region's leading marine archaeologists from 23 nations convened at the Hong Kong Maritime Museum for the Asia-Pacific Regional Conference on Underwater Cultural Heritage. At the opening reception on Monday night, the meteoric rise of China as a force in maritime archaeology was one of the popular topics of discussion.
"Now, China has some of the most respected marine archaeologists and one the best resourced capabilities in the world," says maritime archaeologist Dr Bill Jeffery, who helped organise the event.
The scale of that capability is revealed at an exhibition called "Sailing the Seven Seas: Legends of Maritime Trade of Ming dynasty", which opened at the Hong Kong Heritage Discovery Centre this month. It includes hundreds of archaeological finds from two Ming dynasty shipwrecks, the Nan'ao No 1 and the Wanli.
They range from exquisite ceramics to tiny bone dice, perhaps used by bored sailors on long sea voyages. Both wrecks were recovered by Chinese archaeologists.
In an attempt to include Hong Kong in what is called "the vibrant scene in navigation and maritime trade", ceramics from the same period unearthed in the city's waters are also displayed, though none of these come from shipwrecks or even from under the water.
It was reported last month that Chinese marine archaeologists may have discovered yet another historic wreck; one of Admiral Zheng He's Ming dynasty treasure ships, off the coast of Sri Lanka. Yet in Hong Kong waters, only two shipwrecks have ever been located, and both were discovered by accident.
A late Sung dynasty or early Ming dynasty (1368-1644) boat was uncovered during the construction of High Island Reservoir in the northeast New Territories in 1974, and more than 40 years later fragmented and partial remains of the hull of HMS Tamar, a British warship turned depot ship scuttled in December 1941 as Japanese forces approached Hong Kong, were discovered in 2014 during reclamation in Victoria Harbour for construction of the Central-Wan Chai bypass.
To update conference delegates on Chinese shipwrecks and underwater cultural heritage, Jeffery, who was selected to train the first generation of China's marine archaeologists in 1990, will be taking them to the Guangdong Maritime Silk Road Museum. Located about 150km west of Zhuhai, it's a symbolic vanguard of marine archaeology in China and houses the Song dynasty shipwreck Nanhai No 1, thought to be the oldest and best preserved in China.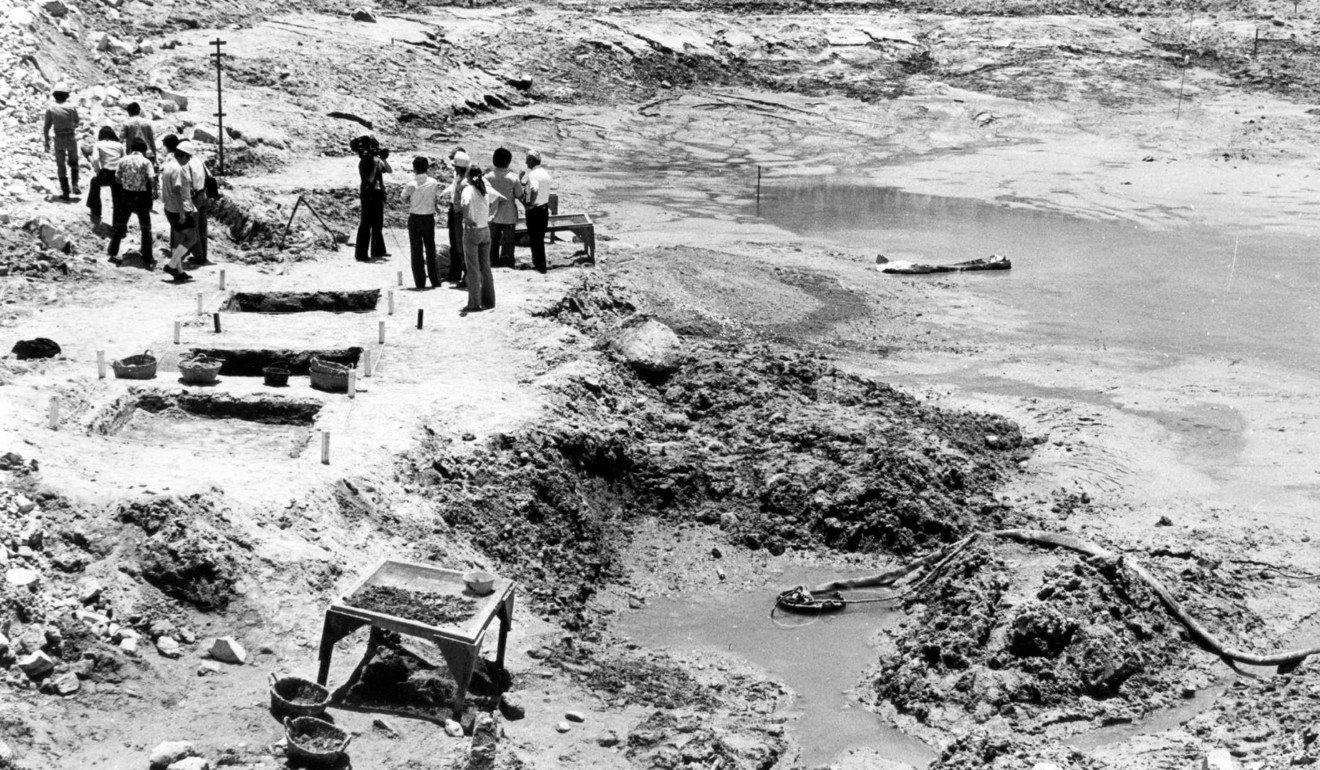 Jeffery says China's determination to become a force in marine archaeology, and huge investment in the field, were inspired by the actions of illicit treasure hunters salvaging Chinese heritage from international waters. Now, it seems, that investment is paying dividends.
In addition to their cultural and historical value, the story of Chinese shipwrecks dovetails perfectly with the geopolitical identity projected by the Chinese government of modern China as a progressive international trading nation.
Much of that identity is built around the revival, as part of China's global trade development strategy the "Belt and Road Initiative", of a maritime Silk Road. China tends to characterise the maritime Silk Road – the concomitant of the overland Silk Road – as a phenomenon of the Ming dynasty, but the consensus among historians is that the so-called maritime Silk Road was really a loose connection of trade and cultural exchanges that included many nations over several centuries.
At the conference, delegates discussed the protection of second world war shipwrecks, illicit salvage by treasure hunters and the underwater cultural heritage of the South China Sea. And while not part of the official programme, there was also speculation about why, in Hong Kong – a place with a rich maritime history – there appears to be scant interest in marine archaeology.
"We hoped the conference could act as a catalyst for increased awareness of underwater heritage in Hong Kong," says Jeffery, but he admits that, despite the city's hosting of the prestigious conference, there is little local official interest.
"I just don't know why they're not interested," says Jeffery.
Another delegate, Hong Kong archaeologist Mick Atha, says it's not as though Hong Kong does not have its own rich maritime story to tell, and notes that it is closely linked to the rest of China and the maritime Silk Road.
"The maritime dimension is absolutely pivotal to understanding the history of Hong Kong," says Atha, adjunct assistant professor at the Chinese University of Hong Kong. He is referring not just to the city as a maritime trading port and naval base during the colonial period.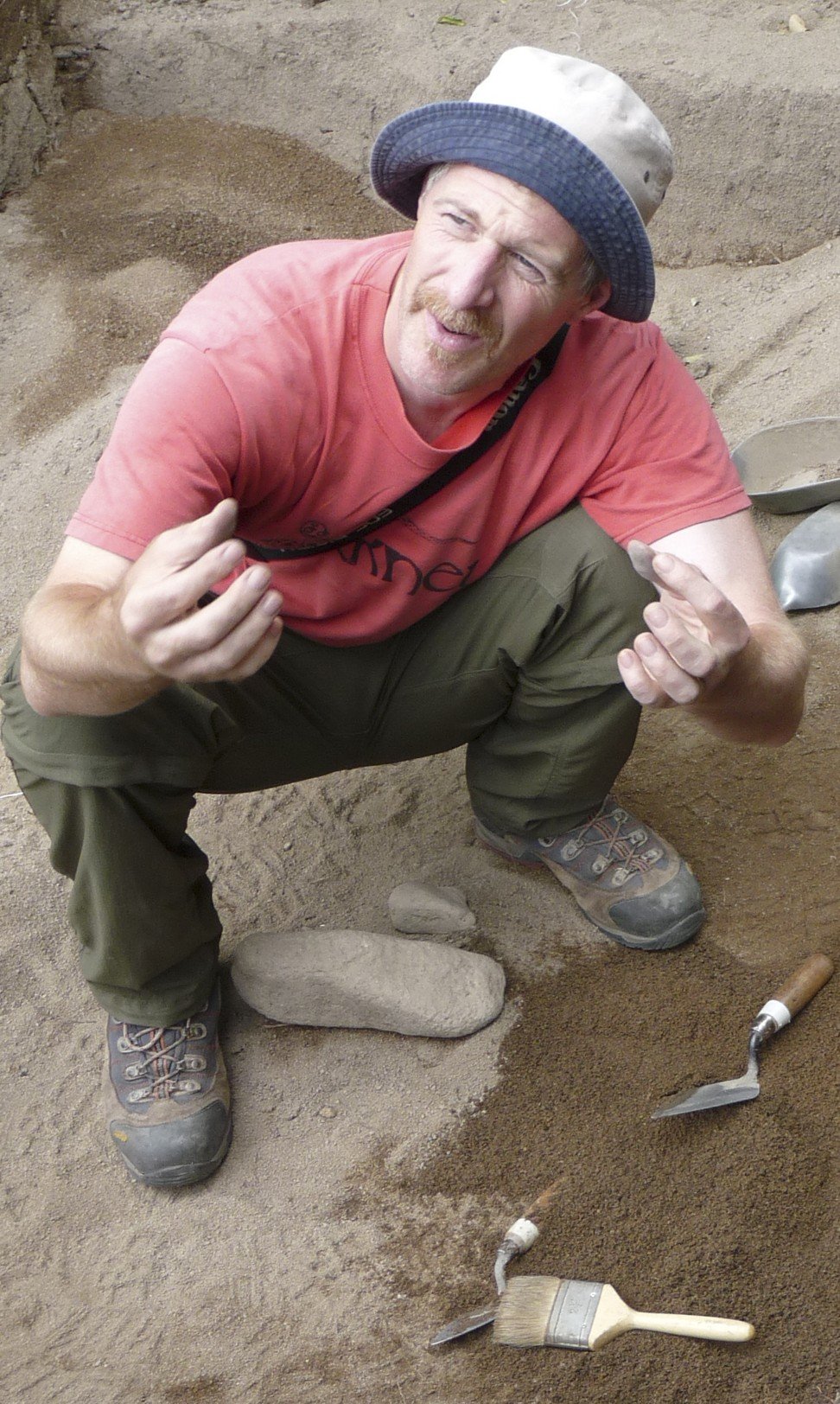 "We have evidence of local people about 6,500 years ago travelling from one coastal community to another – probably using simple boats powered by the ebb and flood of the tides," he says.
The government's Antiquities and Monuments Office has published a list of 208 local sites of archaeological interest, and although none of them are under water, many are dotted along the coast, indicating that ancient communities in Hong Kong were people of the sea.
In 2011, a team led by Atha discovered something extraordinary at one of those coastal sites at San Tau near Tung Chung, on the northern shore of Lantau Island. Using a ground penetrating radar, they discovered a number of late Tang dynasty (9th and 10th century AD) warrior graves containing large iron-bladed weapons. It was a highly unusual find.
"The warrior graves were differently oriented, suggesting a different belief system from local people and the multiple large iron weapons suggest soldiers or paramilitary groups who arrived by sea," he says. Atha concedes that they could conceivably also have been heavily armed pirates.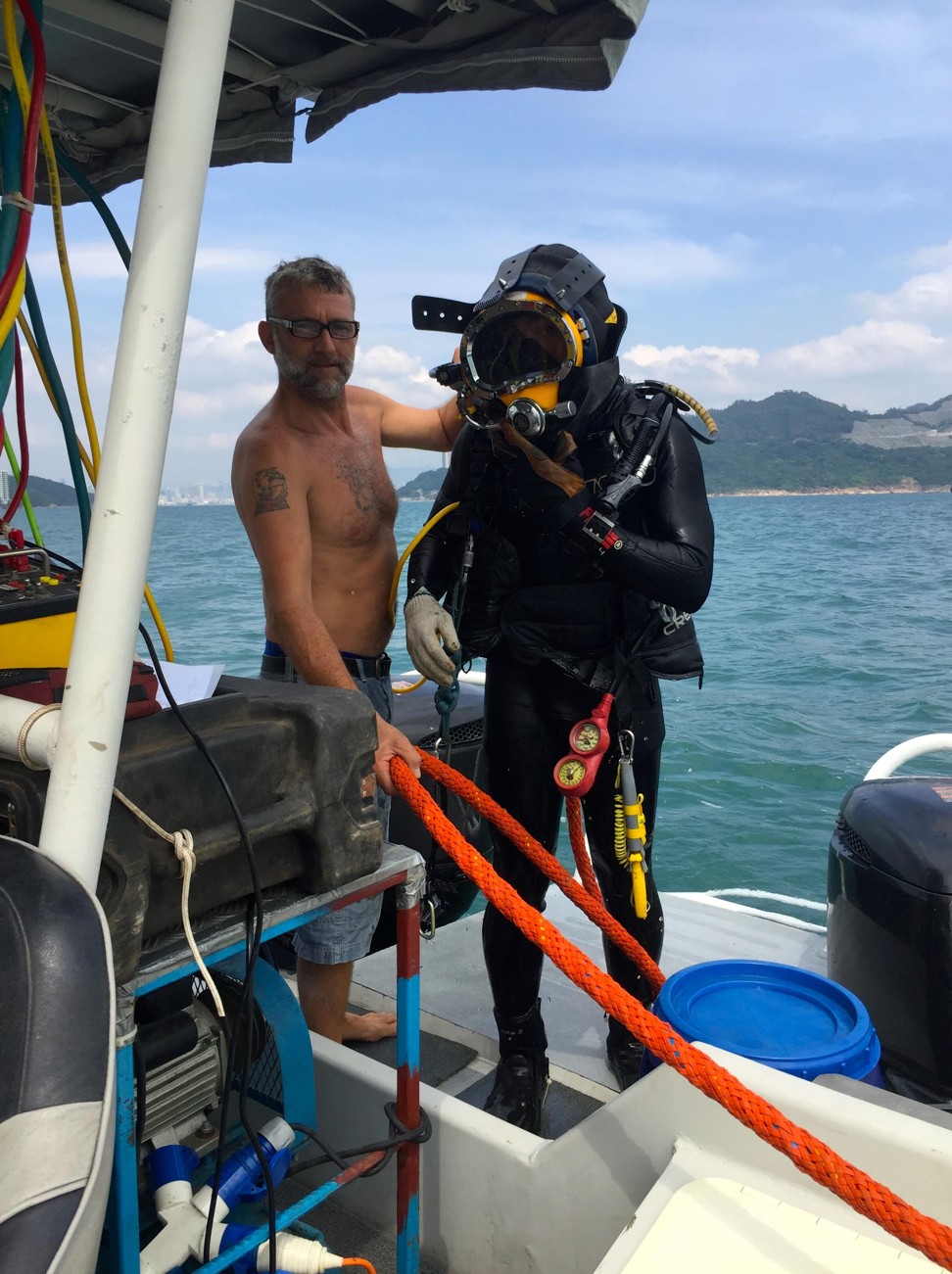 He says that because Guangzhou was the main Chinese trading centre from the Han dynasty (206BC to AD220) onwards, and possibly before, with a major customs and military base at Tuen Mun and a well-established coastal salt industry, there would have been vessels transiting all around Hong Kong for centuries.
"Given the volume of shipping and the prevalence of typhoons, long before modern warning systems, there should be shipwrecks piled up on each other around Hong Kong," says Atha, but adds there is a big difficulties in finding these shipwrecks.
With soft sediments being washed down the Pearl River Delta estuary, everything gets blanketed in soupy mud, making archaeology very challenging. Even the wreck of HMS Tamar was found 6.5 metres under the seabed, way beyond the range of any high-resolution sonar.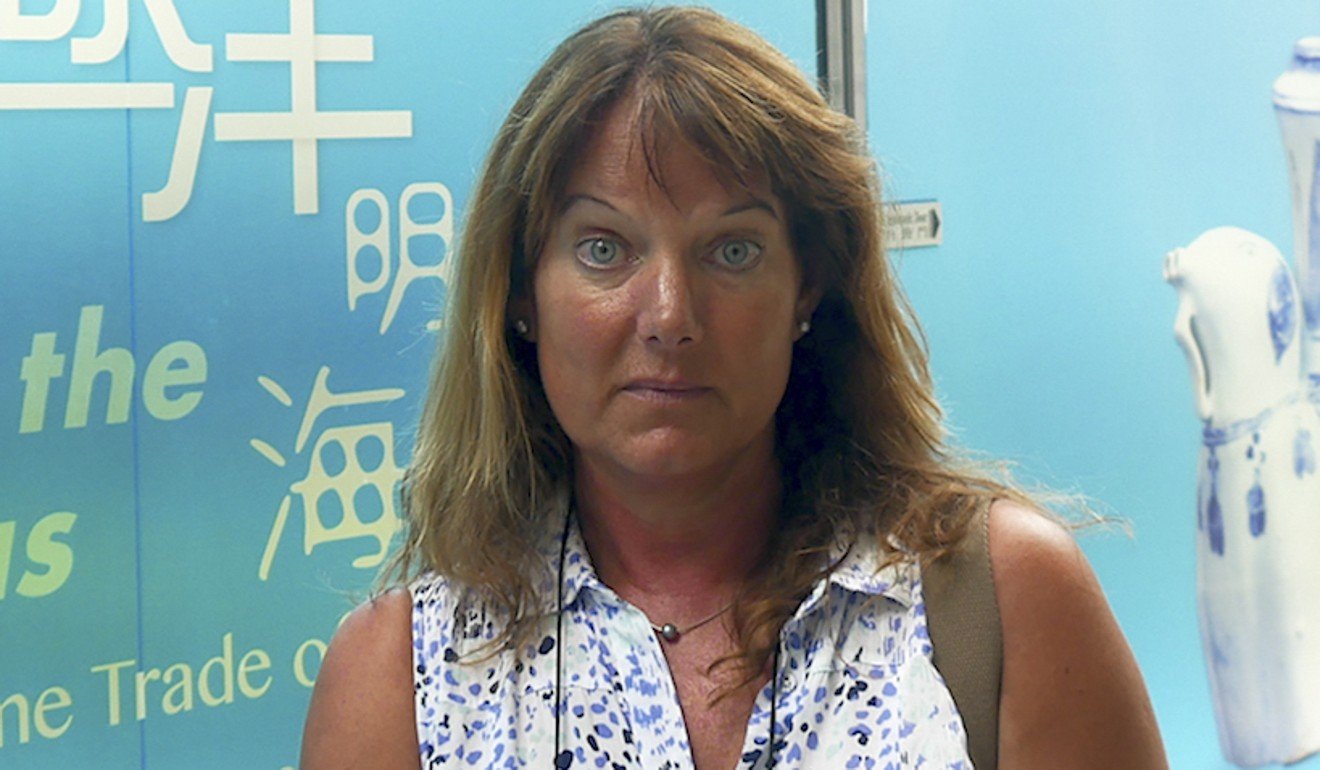 Someone with first-hand experience of those challenging underwater conditions is marine archaeologist, Sarah Heaver (this correspondent's wife), who has undertaken more than 100 marine archaeological investigations in local waters since November 1998, as a requirement of the laws protecting underwater cultural heritage, which she describes as "robust by international standards". She also headed the team that identified the shipwreck found off Wan Chai as HMS Tamar.
Heaver's first project was in Penny's Bay, Lantau, one of the local sites highlighted in the exhibition at the Heritage Discovery Centre, and as she views the artefacts on display, she remembers the operation quite clearly.
"It was very difficult diving. There was no consolidated seabed, so I just sank up to my thighs in gloopy sediment and the visibility was zero," she says, explaining that it was only when she swam towards the beach that she observed thousands of shards of pottery littering the shore.
"It's really not surprising we haven't found more because we are diving for the wrong reasons – it's driven by reclamation, cable routes and tunnels," Heaver says. Although she regards it as essential to include marine archaeology as part of an environment impact assessment in a city so keen to reclaim the sea, the locations are necessarily driven by development, not by a strategic assessment of the likelihood of finding anything.
Heaver also explains that until trawling was banned in 2013, most of Hong Kong's seabed was regularly scraped clean by the fishing industry.
However, after 19 years searching for a shipwreck, she remains optimistic.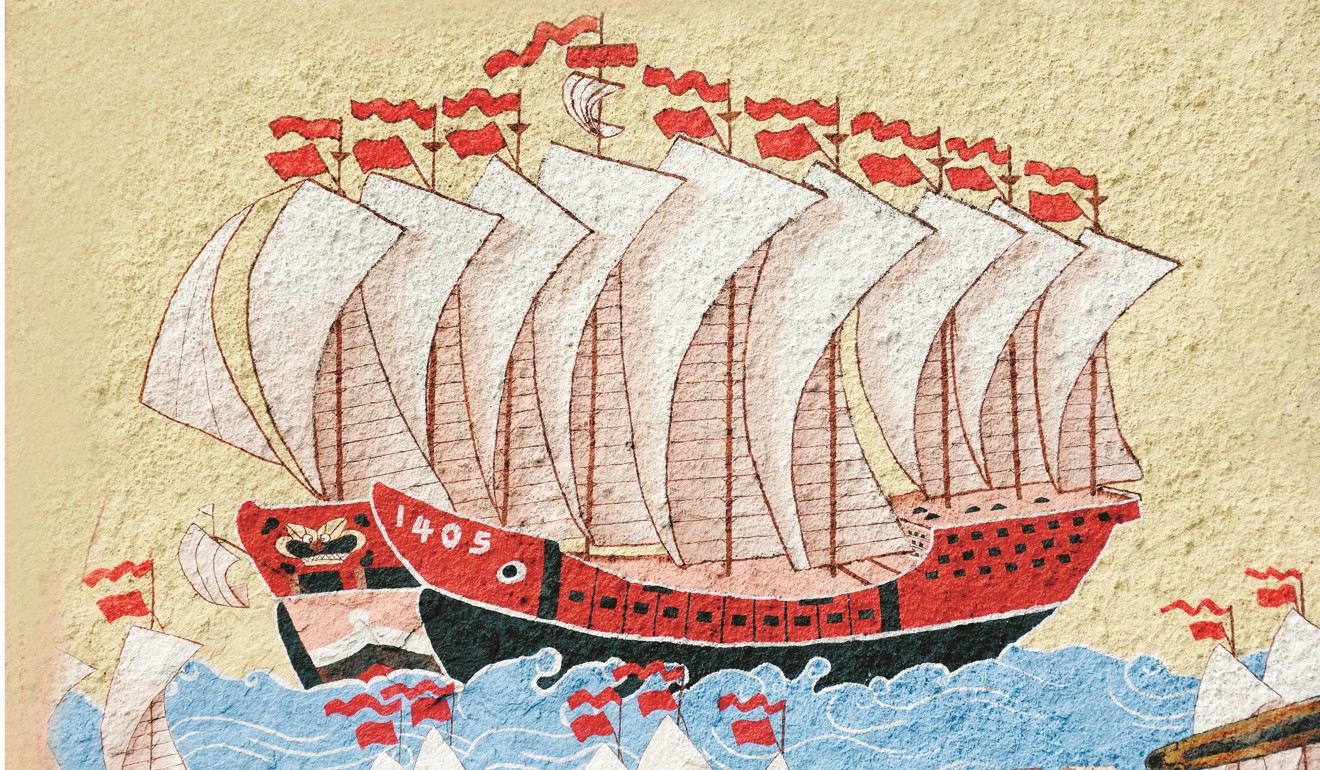 "I think the chances of finding something significant in Hong Kong waters are very high, if we focus on near shore areas, where trawlers could not gain access and where there's been little development," she says.
"I would love to undertake a professional survey and investigation in Tuen Mun, Junk Bay, around the Adamastor Rock [between Cheung Chau and Lantau islands] and down in the Soko Islands," says Heaver. She thinks such a survey would be well worth the money invested in it.
"In a city of migrants, it's essential to understand our history and cultural identity, and in particular how that relates to China," she says.
Jeffery agrees. Operating on a shoestring budget, he led a team of volunteers at the Hong Kong underwater cultural heritage group to recover a Song dynasty anchor stock and a ship's cannon from waters off Sai Kung.
"China is doing a wonderful job leading the way on maritime archaeology, and Hong Kong sits at a strategic point on the outer Pearl River Delta, offering sheltered harbours on the maritime Silk Road, so why don't we do something to uncover our own part in that story?" he says.
This article appeared in the South China Morning Post print edition as: wrecks mark the spot