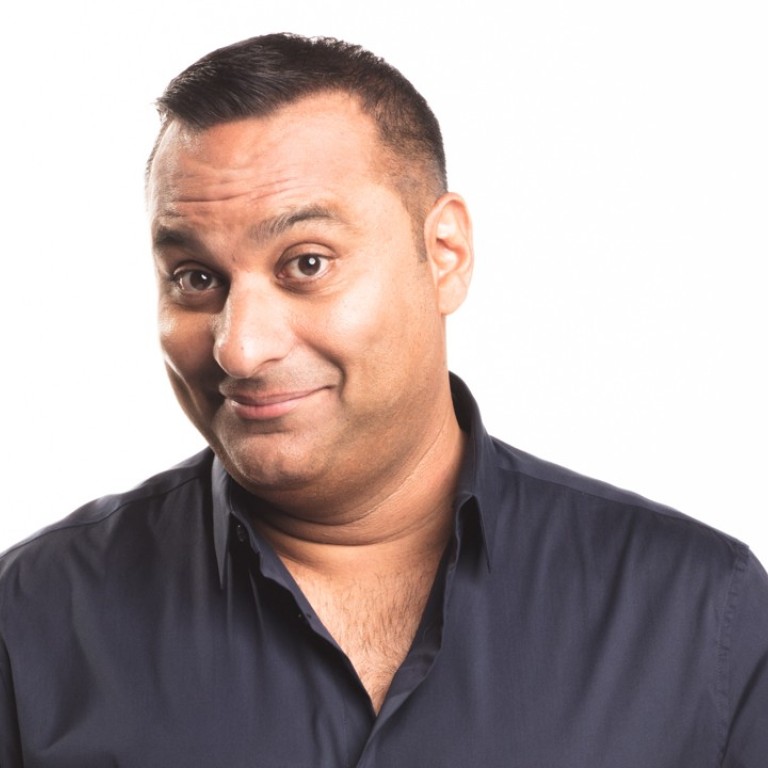 Comedian Russell Peters talks about getting sick in Hong Kong and 'professional offence takers'
Canadian funny man Peters says his observations are based on reality and people shouldn't get upset and that comedians are the last truth tellers
Since performing his first Hong Kong stand-up show in the late 1990s, Russell Peters has revisited the city more times than he can remember. While he always looks forward to seeing how the place has evolved between visits, his 2013 Notorious tour stop-off stands out in his memory – for all the wrong reasons.
"Out of our crew of 11, nine of us got extremely ill, including me. One of our security guards got so sick he ended up staying in a Hong Kong hospital for three weeks. His kidneys failed, he almost died. That's one of our more crazy experiences!" the Canadian comic says, adding with a chuckle: "He's great now but he's not on tour with us any more because he doesn't want to chance it."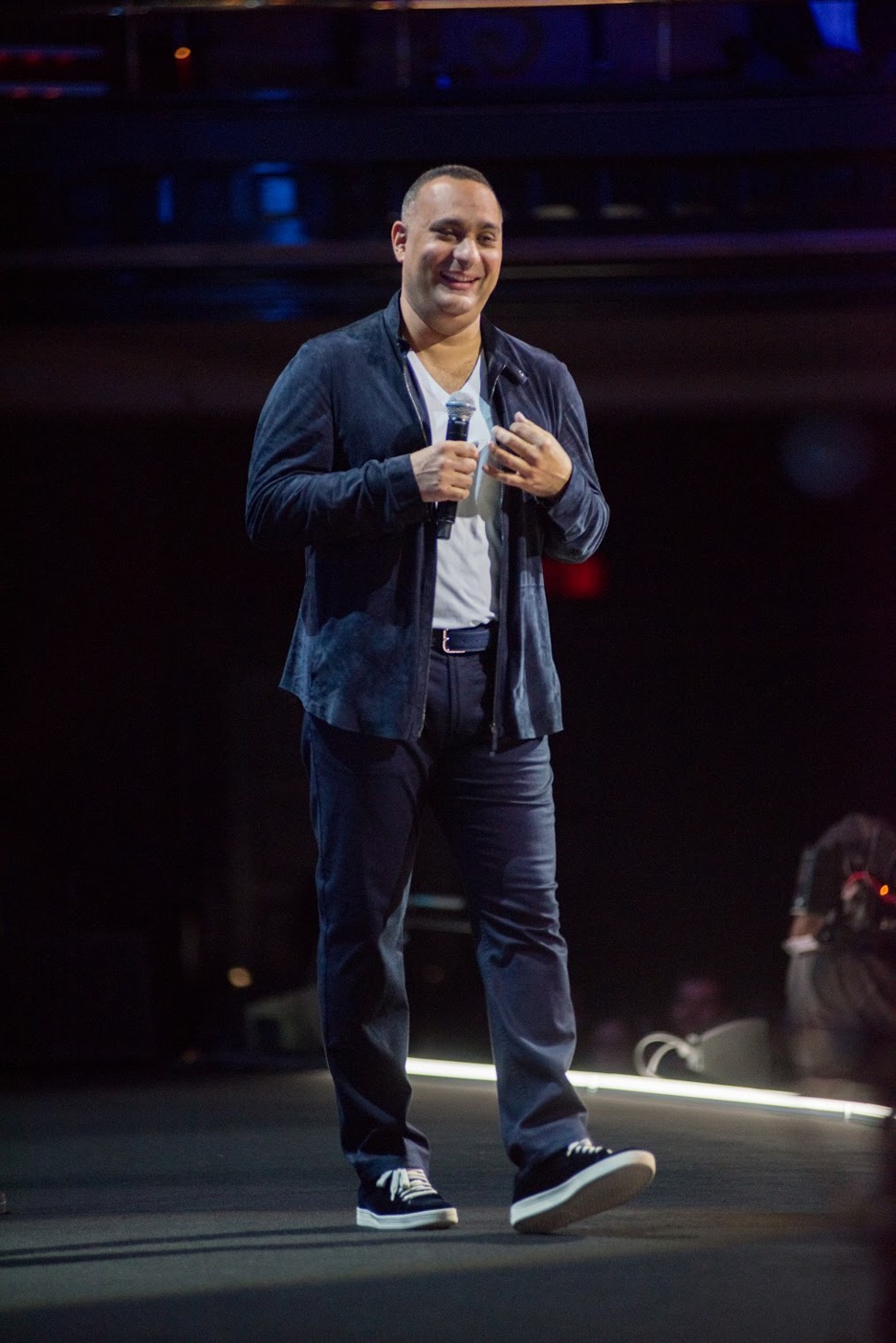 Mysterious viruses aside, Hong Kong holds a special place in Peters' heart. If nothing else, he loves to poke fun at the city's ways. "It's become so materialistic!" the 47-year-old exclaims. "You see people lining up to get into Hermès or Louis Vuitton. You don't even get that in LA. It's like they're going, 'Hey! I really don't want this money so can you just take it from me, please?'"
For nearly three decades, the stand-up comedian has become known for his comparisons of different cultures' quirks and the comical interplay between groups.
One early clip shows him wondering what his wedding would have been like if he married a Chinese ex-girlfriend (involving both sets of parents being horrified at the rice-throwing custom of US nuptials).
Later, he ponders the opportunities for miscommunication between an Italian and an Indian making a hand gesture common in both cultures. In another, he muses upon what a Nigerian woman in Beijing would think when overhearing a Chinese couple use the Mandarin linguistic filler, "neige", which sounds similar to a racial slur.
He acts out absurdist, imaginary scenes, often with stereotypical accents and body language.
On his Deported tour, the focus will be on the comedian himself more than ever before. "My new show is a much more personal set," he says, while driving through Los Angeles on his way to meet his seven-year-old daughter at the dentist. "It's about how I've gained a lot of weight since I was last on tour due to health issues.
"People are like, 'He got so fat! What a pig!' And I'm like, 'No, dick, I've got a thyroid problem.' Now I'm on meds so hopefully that'll fix it."
He continues: "It's made me very self-conscious, but it's good, because those insecurities remind you you're human and the audience feels a little bit more at ease with you because it reminds them that I'm just like them. You never want to be above your audience."
When it comes to his signature crowd banter, where he picks an audience member and ribs them based on their appearance or ethnicity, Peters says he doesn't plan ahead before foreign shows, preferring instead to arrive in a country and scope out the locals to "figure out the common ground" before deciding what he's going to make fun of.
When in doubt, he looks to his own ethnic group, he laughs: "I always try to find the local Indians and see how people feel about them, then work from that angle."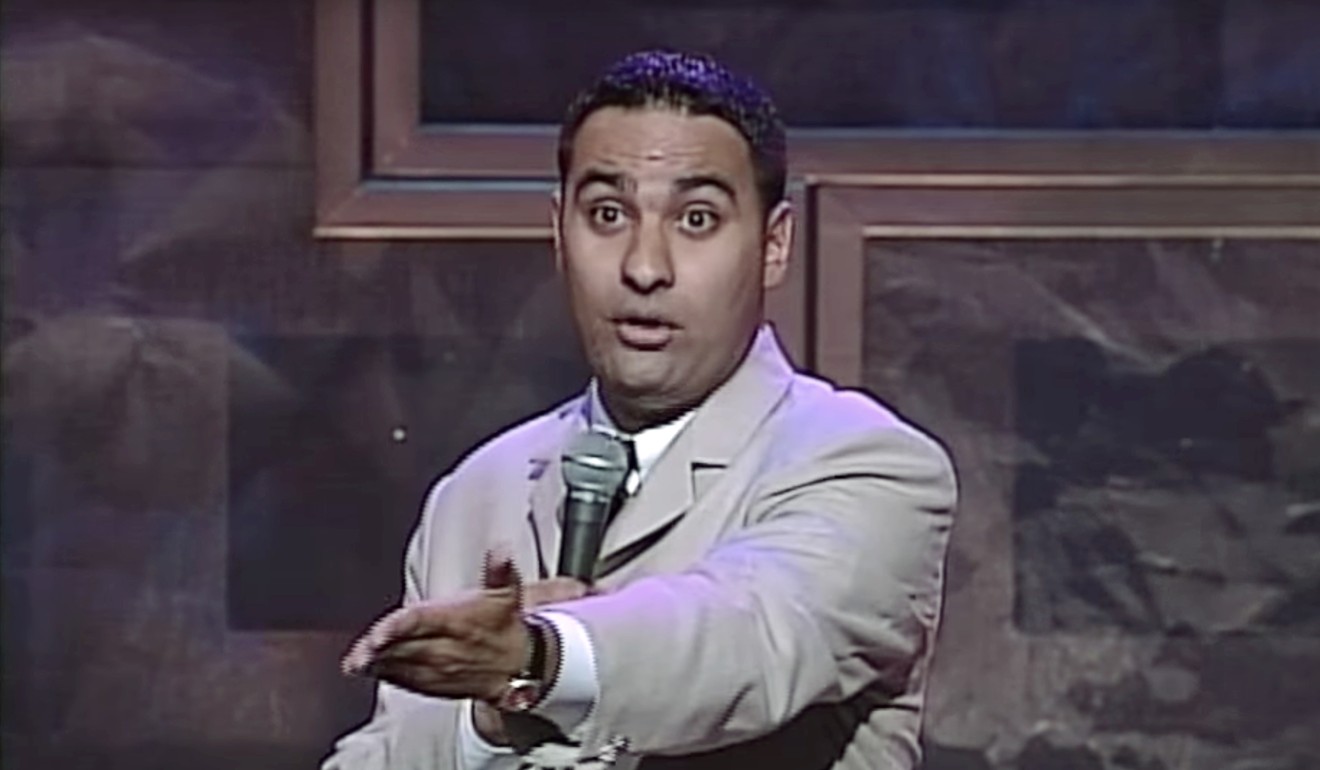 At a time of heightened debate surrounding gender and racial equality, Peters' approach, virtually unchanged for 29 years, can make some feel uncomfortable.
Last year, he caused controversy when he made sexist remarks while co-hosting Canada's Juno awards, prompting debate about whether his technique had become outdated.
Much of Peters' racial material goes for the low-hanging fruit: the Indian parents who want their child to become a doctor, Asians who work with computers, Thai ladyboys and chain-smoking Arabs – predictable stereotypes that nevertheless go down well with the lampooned group, who see Peters as an insider rather than a stranger looking in.
Ever-larger stadium tours have made him one of the world's highest-earning comedians, suggesting that, for all the consternation over whether his gags are off-colour, he doesn't have to worry about whether he'll get booked.
The comedian insists his observations are true to life, and that those who take umbrage are being oversensitive.
"I'm not really making anything up in my act, so if people do get offended, they're getting mad at reality," he says. Being asked whether he gets more people taking offence at his material nowadays than in the past seems to strike a nerve.
"We live in a society of professional offence-takers now. If people were offended they wouldn't come to the show, so whoever's offended isn't in my audience. The people who are offended are offended on the sidelines and haven't been really paying attention to what I'm saying," he says, incensed.
"Half the time people weren't even offended – they were just told they should be and their pea brains go: 'If that guy's offended then I'm sure it affects me on some level'."
On the flip side, Peters feels he is doing a service to those who don't want their comedians to toe the line when it comes to political correctness.
"For as many people that are offended, there are people desiring, wanting and expecting the truth from comedians, because we're the last truth-tellers in the world. That's what scares people – we speak the truth, we don't hide it, and that freaks them out because they're so coddled by the media and political correctness that they're not used to people giving it to them straight."
With that, he pulls up at the clinic where his daughter is about to have teeth extracted. On a humdrum weekday, Peters is enjoying his fatherly duties but looking forward to heading out into the world once more.
"I love being a global citizen but I've been stuck in America for the past year," he says. "I miss my daughter like you wouldn't imagine, though. She's not quite old enough to join me on tour, I don't think it's child appropriate. When people tell me 'My kid watches you', I'm like, 'You need to be a better parent.'"
Peters' year has already got off to a busy start, with a second season of his series Indian Detective looking possible, and the release of several films, including The Clapper, a comedy in which he stars as a TV host alongside Ed Helms and Amanda Seyfried. Mostly, however, he says, "I'll be on tour making people laugh, which is my number one priority."
Russell Peters Deported World Tour
Hong Kong Convention and Exhibition Centre, 1 Expo Drive, Wan Chai.
Mar 13, 8pm. HK$480-HK$1,280 HK Ticketing hkticketing.com
This article appeared in the South China Morning Post print edition as: funny guy has a line in straight talking