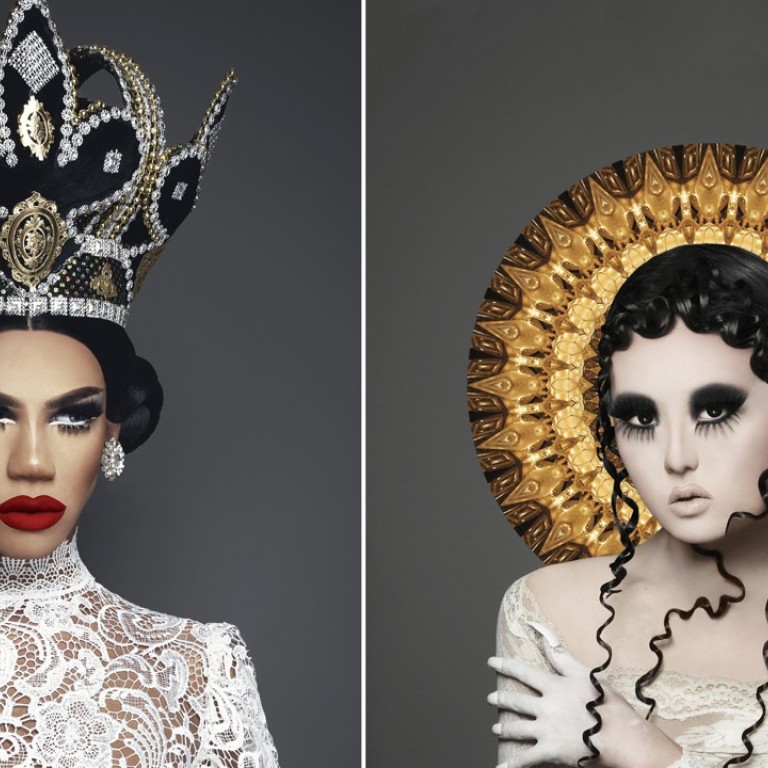 RuPaul's Drag Race stars Kim Chi and Naomi Smalls to show Hong Kong who's queen
The pair shot to fame on season eight of the cult reality show; now they are headed to Hong Kong with the help of drag veteran Lady Bunny
Over the past decade, reality show
RuPaul's Drag Race
has become a cultural phenomenon. Hosted by US drag legend RuPaul, it's a winning combination of competitive challenges – from performances to outfit making – extraordinary costumes and fabulously catty humour.
Now two of the show's most celebrated contestants, season eight finalists Kim Chi and Naomi Smalls, are bringing their riotous blend of comedy, dance routines and lip-synch performances to Hong Kong.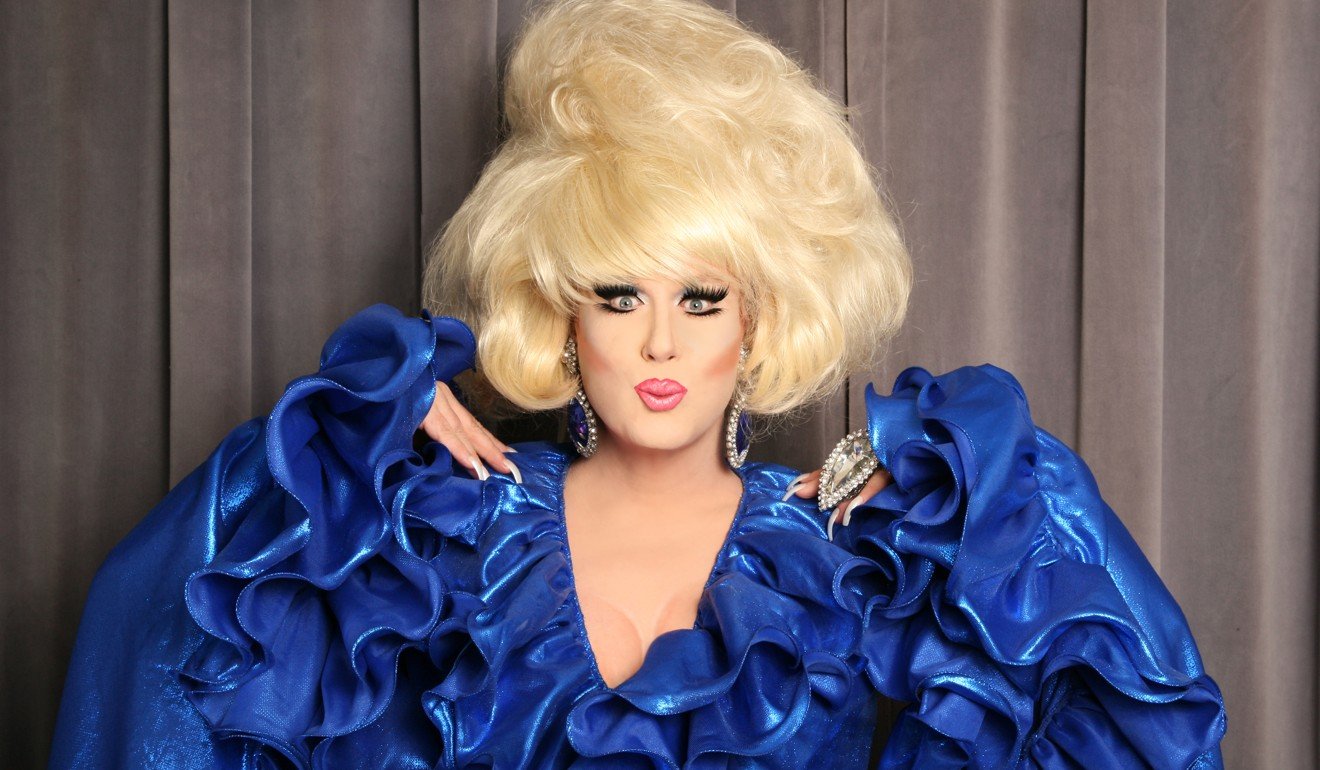 The pair, who will perform at the Hong Kong Academy for Performing Arts on March 7 with US drag veteran Lady Bunny, come from quite different backgrounds and have very different approaches to drag: Naomi Smalls, born Davis Heppenstall in California, favours a fashion-forward, somewhat androgynous look, while Kim Chi, born Shin Sang-young in South Korea and mostly raised in the US, describes herself as "a live-action anime character whose fashion aesthetic could be described as 'bionic doily'". She is also well known for her dramatic make-up.
The pair quickly became close after they met on the show. "I didn't know who Naomi was, but immediately became fond of her, and towards the end of the season we were inseparable," says Kim. "Now we're best friends who basically hang out together every chance we get. Seeing us together is sort of like seeing Bert and Ernie in drag: so different but somehow it works."
Adds Naomi: "Kim and I look nothing alike, but our references are very similar. We love the same runway shows, designers and models. Both of us can really make fun of ourselves, but take what we do very seriously."
Neither Kim nor Naomi ever intended to get into drag. Naomi, whose name was inspired by 1990s icons supermodel Naomi Campbell and rapper Biggie Smalls, was a fan of Drag Race in school but she had no intention to start performing herself. That all changed when she went to her first drag show aged 18, where she saw Raven from Drag Race season two perform.
Kim, the first Korean-American to appear on the programme, describes herself as "an accidental drag queen. I did drag for fun on Halloween and ended up getting booked the same night. The rest is history, I suppose".
The pair performed together in Seoul last year, and Kim has appeared there on several other occasions, but nowhere else in Asia. "I am beyond excited to come to Hong Kong. [I'm] dying to meet all the fans and experience the culture," says Kim. "Drag Race has become such a worldwide phenomenon, especially now the show is available on Netflix. The response everywhere I've been has been crazy and ridiculous."
Audiences in places where drag shows are less common than the US also tend to be more appreciative, says Naomi.
"Performing in other countries is always a blast. In the States we are so spoiled: we've got a drag show pretty much every day of the week. So when we get to travelsomewhere where drag isn't as mainstream, the crowd goes wild. I feel like other countries really do appreciate it more."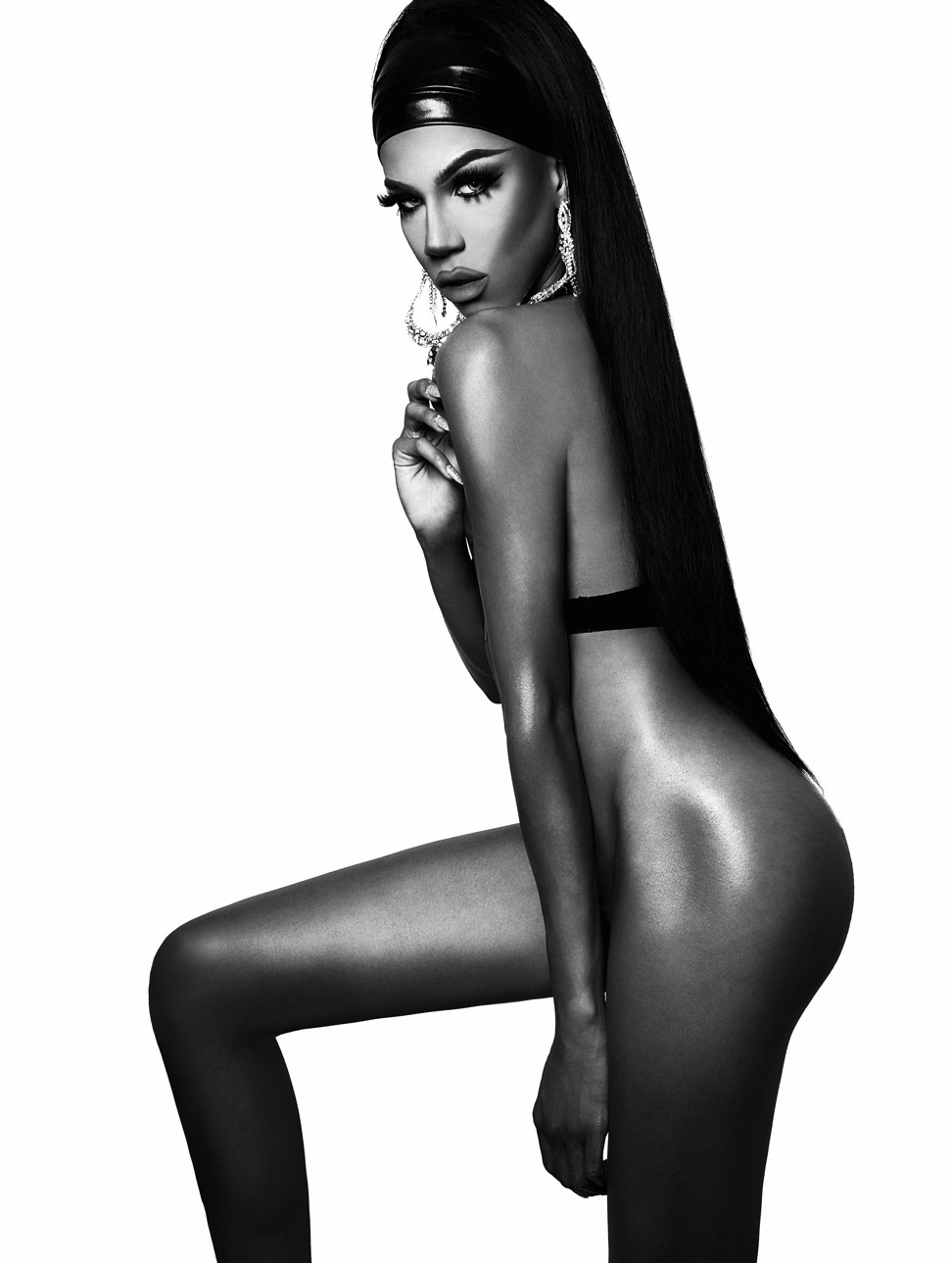 Naomi adds that she is also humbled by the resourcefulness of drag performers in some countries. "Non-American performers seem very hardworking and driven. In the States we have every drag necessity we could ever imagine at the local beauty [shop] down the street. When I hear that it takes like two weeks for a wig to ship to Asia and then the shipping fees on top of that, it always blows me away."
Cross-dressing for entertainment has a long history in Western culture, but it's Drag Race that has helped take drag culture mainstream. For Naomi, its success has created all sorts of unexpected possibilities.
"Drag Race is all I've known as an adult," she says. "I keep thinking how crazy it is that I've been on TV while my friends back home are still in college figuring out their career. If someone told me in high school, 'You're gonna travel the world as a drag queen', I would have said 'Yeah, right'. I'm very lucky I get to play dress-up and meet great people who are interested in what I do.
"The fan base I have picked up from the show ranges from four year olds to 80 year olds. I have noticed that my main demographic is 10- to 17-year-old girls who love beauty, which makes me feel very pretty. I'm glad that they can appreciate a grown man in a wig."
Beyond the world of drag, unsurprisingly, given her look, Naomi has her eye on the fashion industry, nominating John Galliano, Ricardo Tisci and Furne One as her favourite designers. "In an ideal world after all the lashes, wigs, and heels, I would love to get into styling," she says. "Putting together themes and looks is my passion."
Given her striking make-up, Kim is equally asinterested in working in the cosmetics industry; she's already produced a line in collaboration with Sugarpill Cosmetics.
Kim says she has never told her parents that she is gay or that she does drag. She even sent her mother some of her Drag Race winnings without telling her where it came from.
Kim has been notably unafraid to confront stereotypes in her act. During the show she performed her own song Femme, Fat and Asian, defiantly mocking the marginalisation of certain groups in mainstream gay male culture.
She's also known for her acid sense of humour. For example, after she declared on the show that she was a virgin, she was asked which of the show's muscular "pit crew" she'd like to lose her virginity with; she replied: "I'm not trying to catch anything, so I'm going to say none of them".
And her take on what we can expect from the Hong Kong show? "Tears and blood, probably."
Kim Chi and Naomi Smalls with Lady Bunny, Mar 7, 8pm, Hong Kong Jockey Club Amphitheatre, Academy for Performing Arts, 1 Gloucester Road, Wan Chai, HK$488-HK$1,088, HK Ticketing
This article appeared in the South China Morning Post print edition as: nothing is too taboo for these comedy Queens