Macau
Get more with myNEWS
A personalised news feed of stories that matter to you
Learn more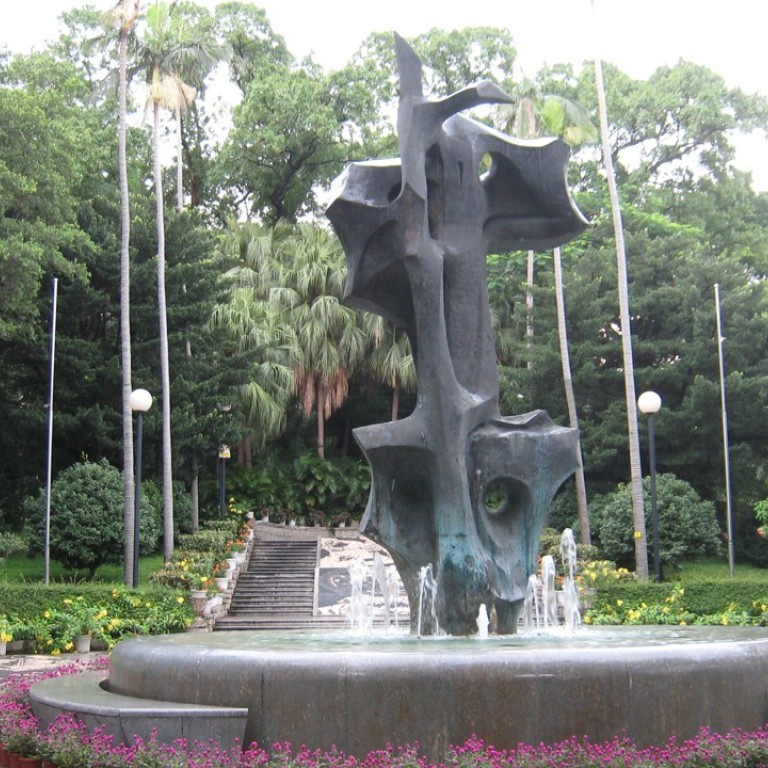 Why China's friendship with Portugal is signified by Luís de Camões, a poet exiled three times by his motherland
Luís de Camões, a Portuguese national icon who during his third exile was sent to Macau, wrote one of his most famous poems there and is believed to have lived in a grotto located where a Macau park that bears his name now stands
Across town from the palatial hotels and casinos on Macau's Cotai Strip is a quiet park that offers clues to a time long before the city became a gambling mecca.
Camões Garden is located opposite St Anthony's Church. In it is the home of the late wealthy Portuguese merchant Manuel Pereira, which now hosts art exhibitions.
The park is named after Luís de Camões, who it is believed also lived at the site. But who was Camões and what is his connection to Macau, the former Portuguese enclave that is now a semi-autonomous city on the southern coast of China?
Camões was a Portuguese soldier turned poet who today is regarded as an important symbol of Portugal. The anniversary of his death in 1580, on June 10, is observed as the country's national day.
Over the month of June, Portuguese communities worldwide celebrate Camões through a series of cultural events. In Macau alone, "Month of Portugal" – co-organised by the Portuguese consulate and Lusophone associations – hosts around 25 activities.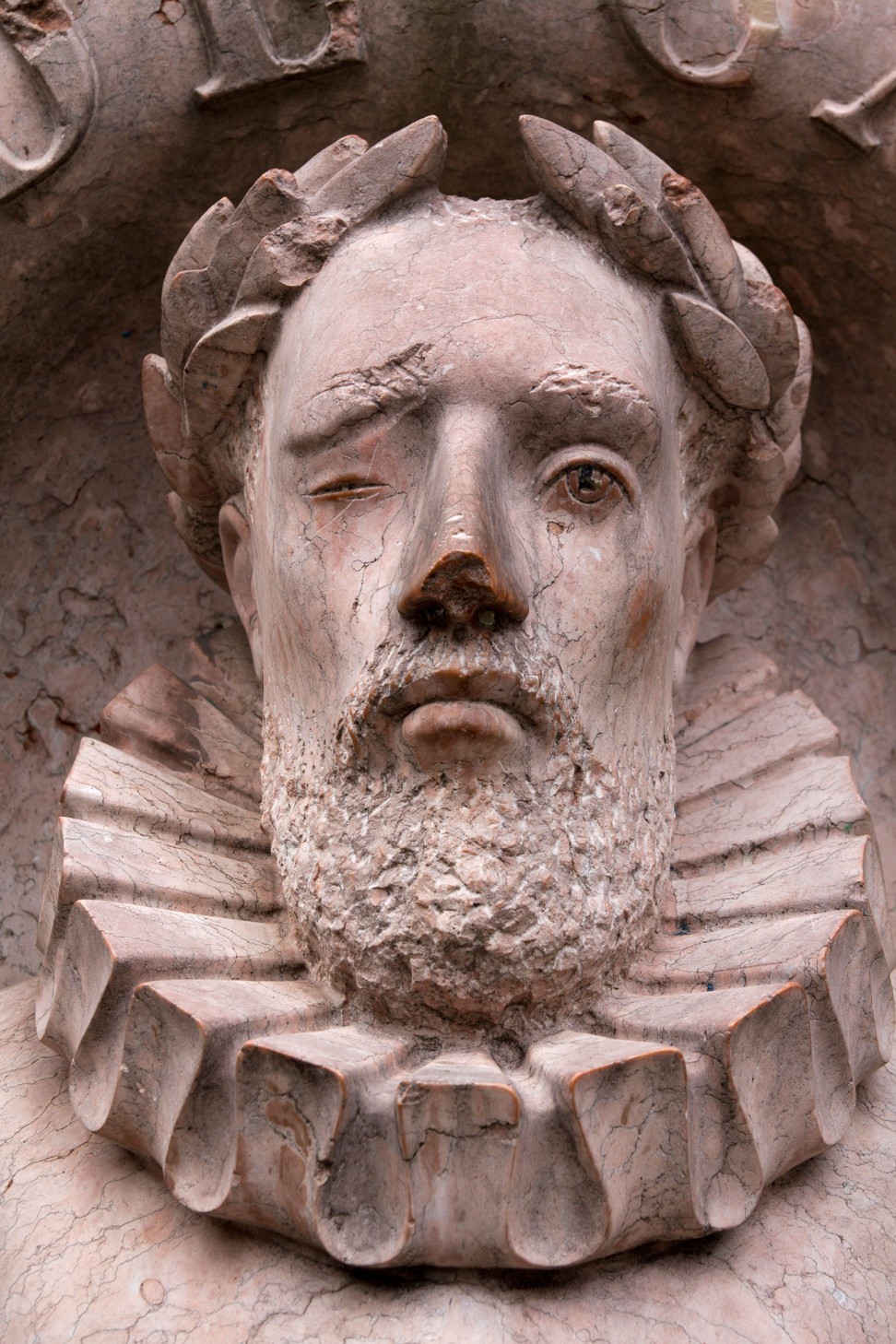 Camões was born in 1524 or 1525 to a family of impoverished aristocrats and many details of his life are uncertain. Some believe he studied at the now Unesco-listed University of Coimbra in Lisbon, Portugal's capital. He began his working life as a soldier and started travelling the world, at a time when the Portuguese empire was rapidly expanding.
His writings chimed with the Portuguese ideals of the time – of glory, expansionism and cultural transmission. As the country's greatest poet, he is regarded as a literary great akin to Shakespeare.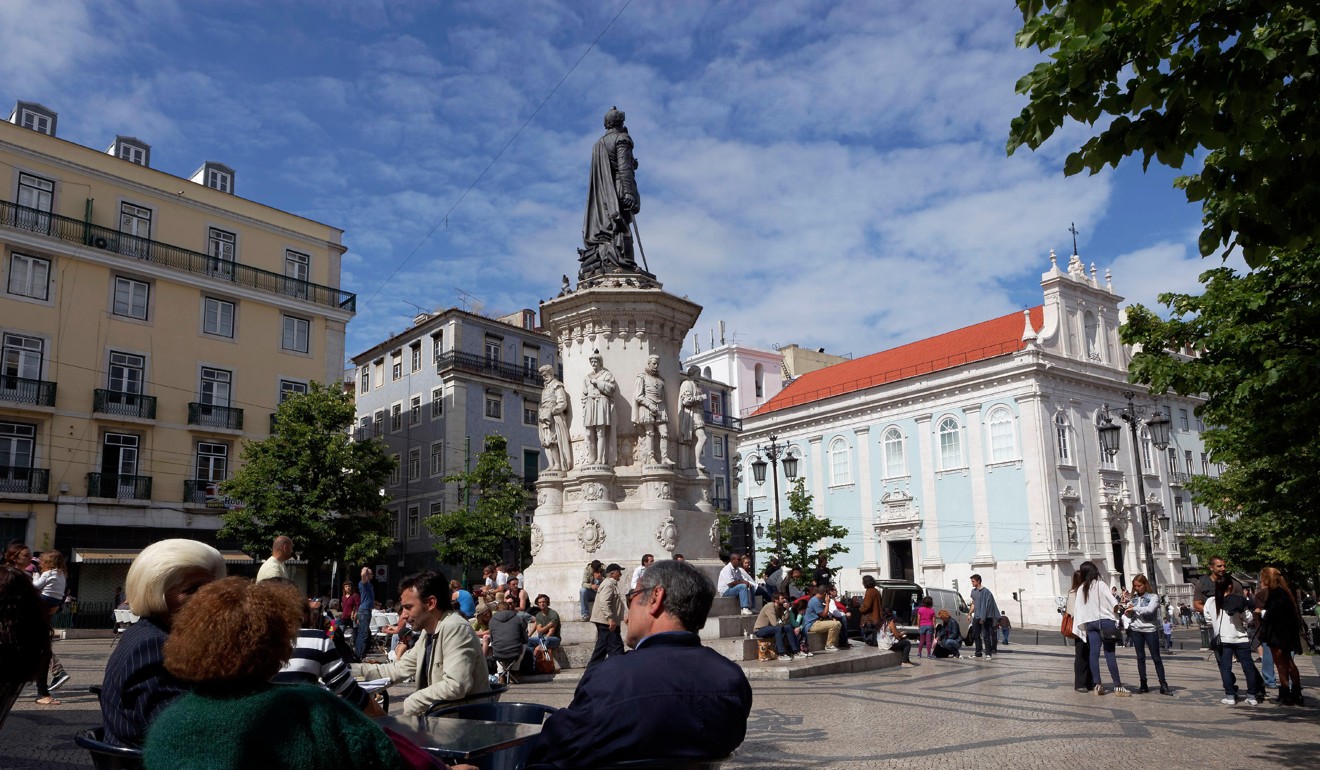 His life was a series of adventures, and he gained much notoriety in his fifty-something years: he was exiled from Portugal a number of times, including in Macau, and lost an eye fighting in Morocco.
"The first one [exile] was in Ceuta, North Africa, in 1547-48," says Eduardo Ribeiro, a former Macau government official and author of Camões in Asia, a book that retraces his adventures in the region. "The second one was to the confluence of two rivers, the Tejo and the Zêzere, in Constância, Portugal, in 1549; the third was to the Orient – in Goa and Macau.
"All three exiles were related to his passion for D. Violante de Andrade, wife of [nobleman] Dom Francisco de Noronha, in whose house he had been a servant since age 12."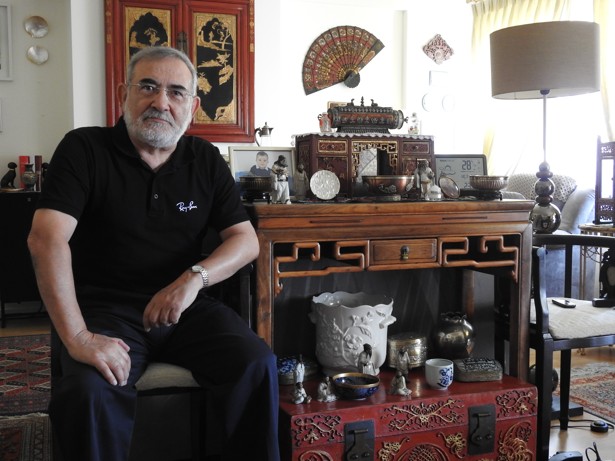 Ribeiro says it is difficult to trace the adventurer's footsteps exactly, but "Camões was in Macau in the 1560s, after the port of Macau had become the exclusive port of trade for the Portuguese sailors and merchants."
He is believed to have lived in a grotto located where the Macau park that bears his name now stands, after being banished from Goa for satirising the colonial governor of Portuguese India.
It is during this time he is thought to have written Os Lusíadas (The Lusiads) – arguably one of his most famous poems. Glorifying the many achievements of Portugal at the time, the poem is widely regarded as a trigger for his literary success.
Camões was influential in building Portuguese cultural identity and global outreach in the places he visited, Ribeiro says.
"He participated as such in the vast and lasting cultural interchange between East and West. He was also among those responsible for bringing 'renewed ideas and cultural tendencies' from the Orient to Europe, thus contributing to the formation of the modern world," he says.
Illustrating Ribeiro's point, visitors to Camões Garden are greeted with a large bronze statue titled Embrace, which commemorates Sino-Portuguese friendship.
Although Camões glorified battles, Ribeiro is keen to stress the unifying nature of the poet. Camões also condemned oppression, slavery, greed, war and corruption. He celebrated the dignity of other races and cultures, Ribeiro says. As such, Camões represents the spirit of the Portuguese nation, and no other country has chosen a poet as their national symbol.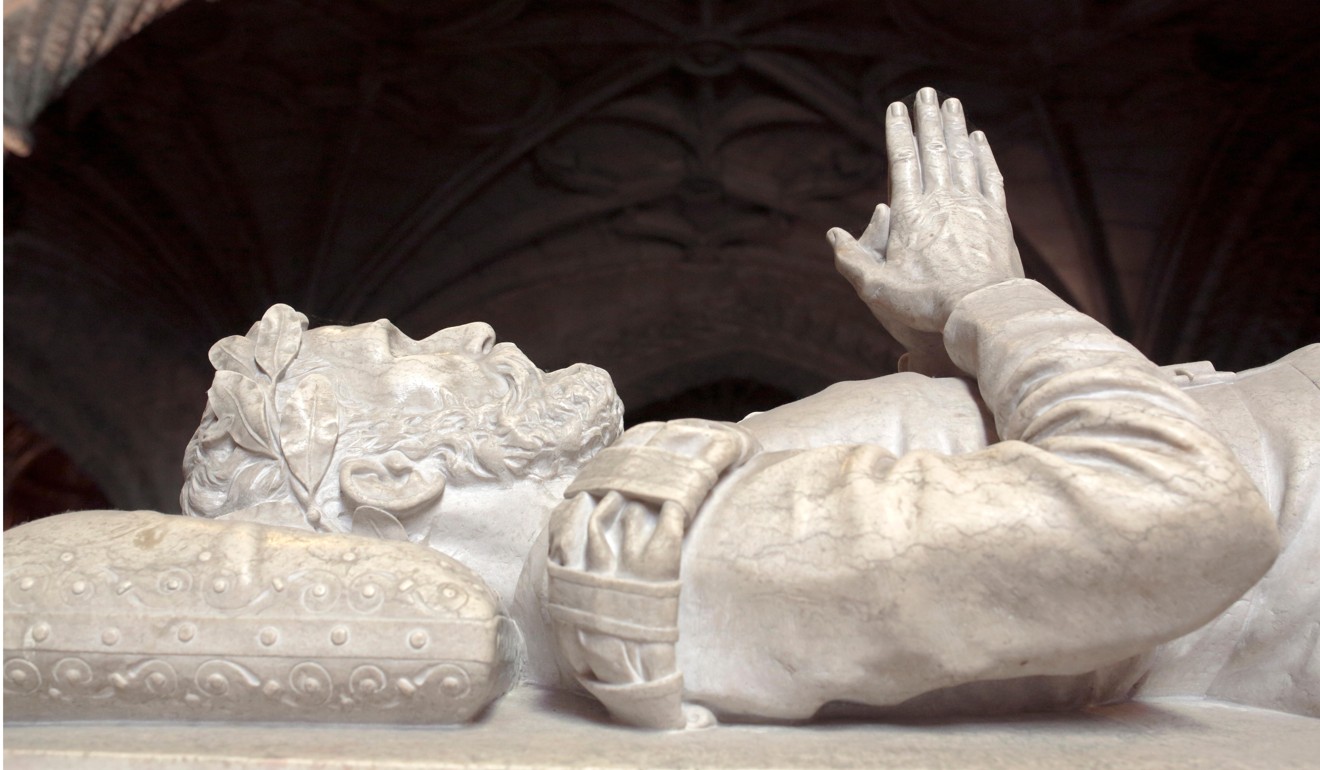 While Portugal is no longer a colonial power, Camões – who died back in his home country – remains relevant at home and in former colonies. From primary school to tertiary institutions, he remains pivotal to the teaching of Portuguese literature.
"We can study Portuguese literature without studying Camões, but not studying the works of Camões means cutting out one of the most important parts of our literature," says Sara Augusto, associate professor at the Macao Polytechnic Institute's Portuguese Language Teaching and Research Centre.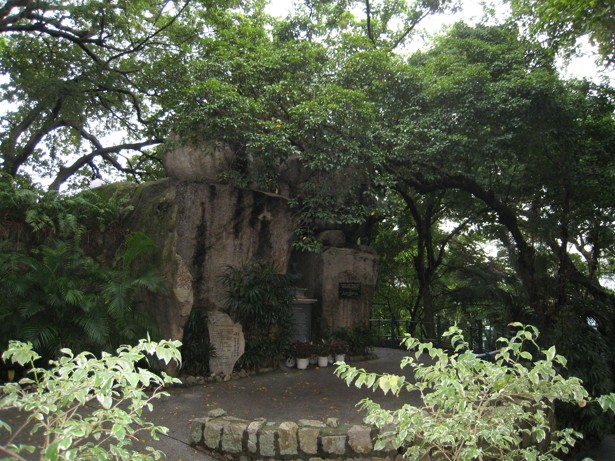 Emilie Tran, associate professor at Hong Kong Baptist University's department of government and international studies, has researched the cultural outreach of Portugal, France and South Korea. Like Ribeiro, she notes that Portugal is one of the few countries to be represented by a literary figure.
"Camões is a most important figure in the Portuguese identity. The fact that Portugal's national day on June 10 actually commemorates the death of Camões says it all. As seen in the 'Korean Wave' and Francophonie today, neither South Korea nor France use their historical literary figures to spread their culture."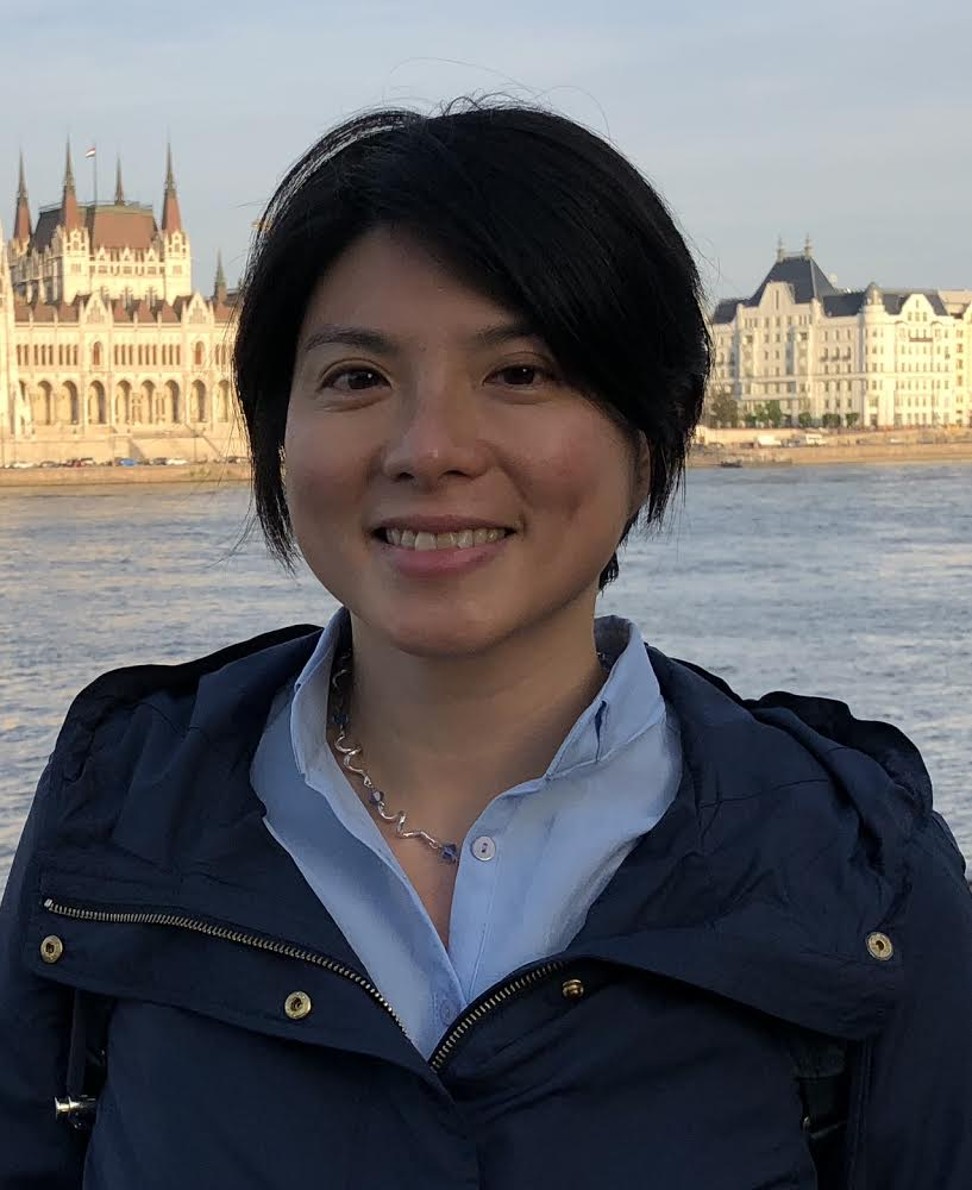 However, despite acknowledging Camões' significance to Portugal's identity, Tran – a French researcher and long-time Macau resident – underlines a possible need for Portugal to diversify its outreach. "Relying on one literary figure, no matter how important he is, may not suffice to attract attention and interest for the young generation."
Augusto says that although school curriculums change – encompassing more authors and more diverse texts from a wider range of genres – Camões remains a pioneer and one of Portugal's most compelling authors. Although times have changed, the poet's legacy is still passed on to the younger generation.
"I have school-aged nephews and I used to talk to them about what they're studying, and they keep reading the poetry of Camões," she says.