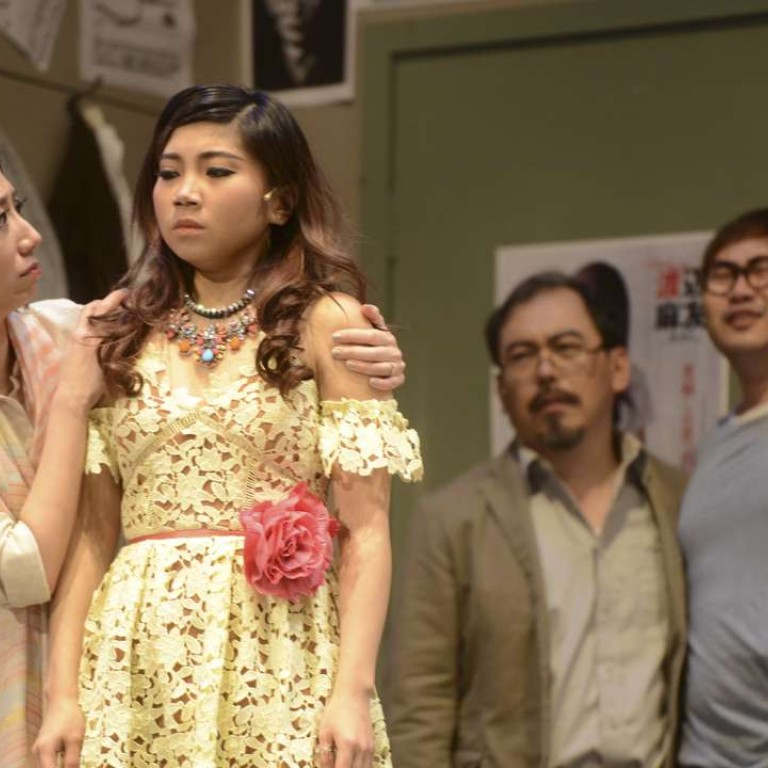 Arts review: The Big Big Day, by Chung Ying Theatre Company
The company opens its new season with a revival of Farmer Hong's award-winning drama about secrets that threaten to tear a family apart ahead of a big wedding
Chung Ying Theatre Company opens its new season with another re-run of The Big Big Day (2013), an award-winning production from its repertoire. And why not, since good original local dramas are hard to come by these days and many do benefit from further fine-tuning in subsequent restaging.
Written by Farmer Hong (playwright Loong Man-hong) and directed by the company's Edmond Lo Chi-sun, the latest (and fifth) version replaces one of its original leads, Chu Pak-him, with veteran actor Chan Suk-yi, who should be a good enough reason for any theatre buff to revisit this show.
The Big Big Day is a comedy drama that looks at how one already fragmented family comes undone in time of crisis.
Man Chung-yan's (Chan) daughter Kai-yee (Zue Wong) is about to marry Michael (Vong Tin Ian ) but days before the wedding, son Kai-shing (Mak Pui-tung) discovers a compromising photo of the bridegroom on the internet that is likely to unleash chaos into everyone's life. Should he blow the whistle or stay silent for everyone's sake?
But the scandalous online image serves merely as a trigger for more revelations about the Man family, notably the affair Chung-yan, a retired headmaster, had with Ma Man-yee (Wong Hiu-yee), whom he eventually married after his first wife (Grace Wu) died of alcoholism.
Lung's play addresses traditional as well as contemporary family and social values and how it's hard to distinguish what is right or wrong today. The comedy comes mainly from how each character tries to cover up one lie with another, and often with hilarious results.
Chan didn't disappoint; his performance was punctuated with deadpan one liners and impeccable comic timing. Vong's supporting role as the himbo boyfriend was another highlight. Simon Lou, who plays Kai-shing's no-good best friend, has the comic gene but his performance was over-the-top, while Zue Wong should be commended for giving her part as the wronged bride-to-be dimension, especially in the final scenes.
Mak is a young actor with great potential and his sympathetic portrayal of the hapless Otaku Kai-shing is both endearing and convincing; not to be out done by a veteran like Chan, Mak was able to lead the play from beginning to end.
Lo paces the drama evenly, though the script itself could do with some trimming (the performance was about two hours 45 minutes long). There was some blatant product placement but the cast was aware of that and handled it with some humour.
The Big Big Day, Chung Ying Theatre Company, Kwai Tsing Theatre, until May 15. Reviewed May 7