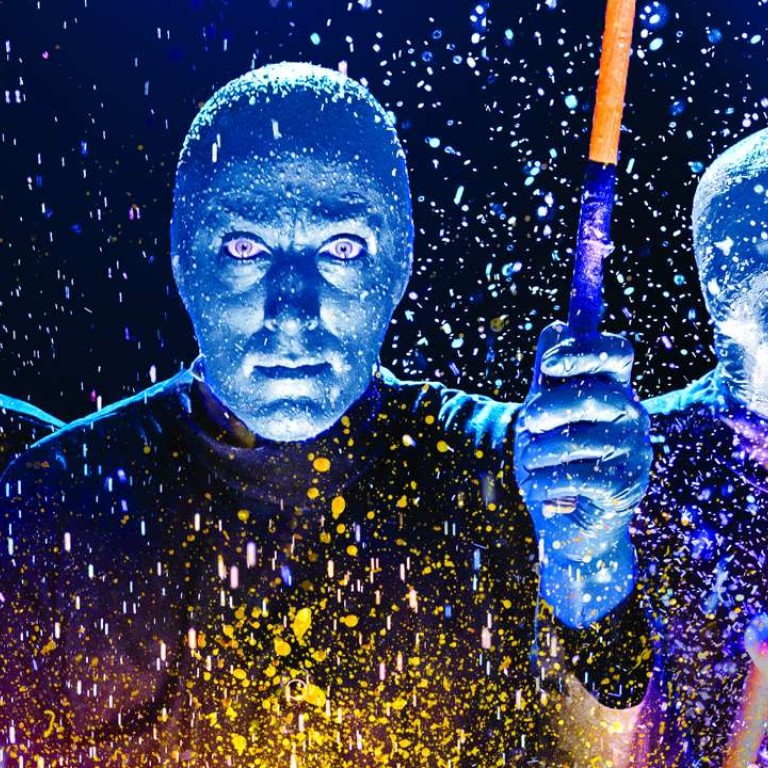 Tickets out now for Blue Man Group, Ibiza EDM crew, Jeeves and Wooster
Twenty-five years after their first gig in New York, Blue Man Group have embarked on a first world tour; Don't Let Daddy Know brings Ibiza roadshow to Macau this summer
Blue Man Group
It's been a quarter century since they performed their first gig in New York, but the Blue Man Group show no signs of slowing down. Along with ongoing shows throughout the United States, the bald, greasepaint-covered humanoids have embarked on their first world tour. While incorporating the best of gag comedy, miming and drumming with improvised instruments, the genre-bending spectacle promises a theatrical experience like no other.
August 11-12, August 16-19, August 23-26, 8pm; August 13, August 20, August 27, 5pm, 8pm; August 14, August 21, August 28, 2pm, 5pm, The Venetian Macao, Macau, HK$380-HK$880 HK Ticketing. Inquiries: +853 2882 8818
Jeeves and Wooster: Perfect Nonsense
One of the funniest sidekicks in English literature will make their highly acclaimed Hong Kong debut later this year. The Goodale Brothers adaptation of P.G. Wodehouse' series of short stories and novels revolves around the wacky escapades of the dim-witted aristocrat Bertie Wooster, who's constantly being rescued from his many missteps and misadventures by his intelligent and highly competent valet Reginald Jeeves. In English with Chinese surtitles.
September 13-16, September 20-23, 7.45pm; September 17-18, September 24-25, 4pm, 7.45pm, Hong Kong Academy for Performing Arts, 1 Gloucester Rd, Wan Chai, HK$450-HK$650 HK Ticketing. Inquiries: 3759 7617
Don't Let Daddy Know
Fans of electronic dance music will get the DLDK treatment this summer when the Ibiza party brand lands in Macau for the first time. Headliners Steve Angello, Showtek and Dannic will share the stage with up-and-comers Sem Vox, Moti and others, for what's expected to be one of the biggest bashes of the summer.
July 1, 8pm, Studio City, Macau, HK$850, HK$1,500 HK Ticketing. Inquiries: 800 906 282