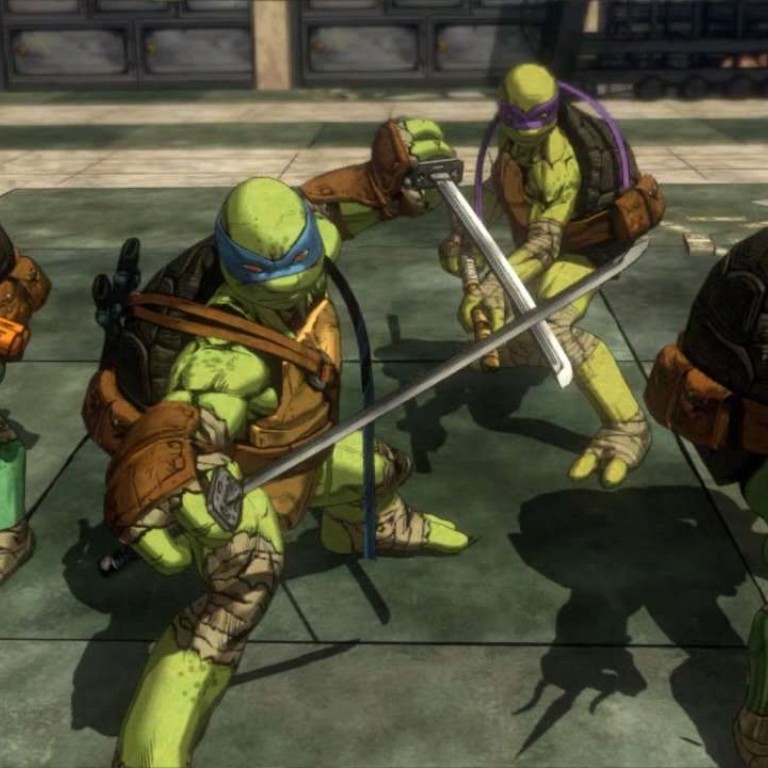 Game review: Teenage Mutant Ninja Turtles: Mutants in Manhattan – not a patch on the previous outing
It might look the part, but this TMNT offering fails miserably in the one and only area where it has to succeed: combat
Teenage Mutant Ninja Turtles: Mutants in Manhattan
Activision
2/5 stars
On a whim the other day, I picked up the FC Pocket in Kowloon for HK$250 – it's a portable Nintendo Famicom System (NES, to you Western folk), modelled on the distinctive controller and jam-packed with more than 500 nostalgia-inducing games. One of them is, of course, TMNT II: The Arcade Game, a veritable classic that I've been button-mashing my way through over the past week.
I've also been forced to review the latest Ninja Turtles itineration, Mutants in Manhattan, and it's incredible how over 25 years later, a release with the same characters, same concept and pretty much same beat-'em-up gameplay, isn't a patch on the eight-bit, side-scrolling original.
Available for the PC, PS3, PS4, Xbox 360 and Xbox One, this game definitely looks the part, utilising the same cel-shaded, comic book style realised by fellow Saturday morning favourite Transformers: Devastation and packed with tonally appropriate cut-scenes that toe the line between humorous and action-packed. But it fails miserably in the one and only area where it's meant to succeed: combat. It's a brawler where the most frustrating part is the actual brawling.
All four famed turtles are playable, but it doesn't matter if you have three online buddies alongside you or not, this is an absolute jumbled mess of a game, where you constantly revisit the same scenarios again and again (sewers, rooftops), fighting off repetitive waves of foot soldiers and mashing your buttons till it becomes an exercise in futility. Also disappointing are all the supposed collectibles, with none of the upgrades doing a damn thing the first time around, save the pizzas that meagrely restore your health.
The only saving grace across the limited four-hour campaign are the boss battles, and for a few seconds there at least it feels like you're reliving the arcade thrills of the original Ninja Turtle adventures. But it don't last and the chaos soon sets in once again, replayability not even being an option as the very same attacks can quickly destroy the final level challenges.
Those steeped in gaming history will immediately understand why I namechecked TMNT II and not the original Nintendo release, the initial Famicom Ninja Turtles game renowned for its glitch-filled, certifiably unbeatable nature. Mutants in Manhattan doesn't come close to that level of horridness, but it's not far off.