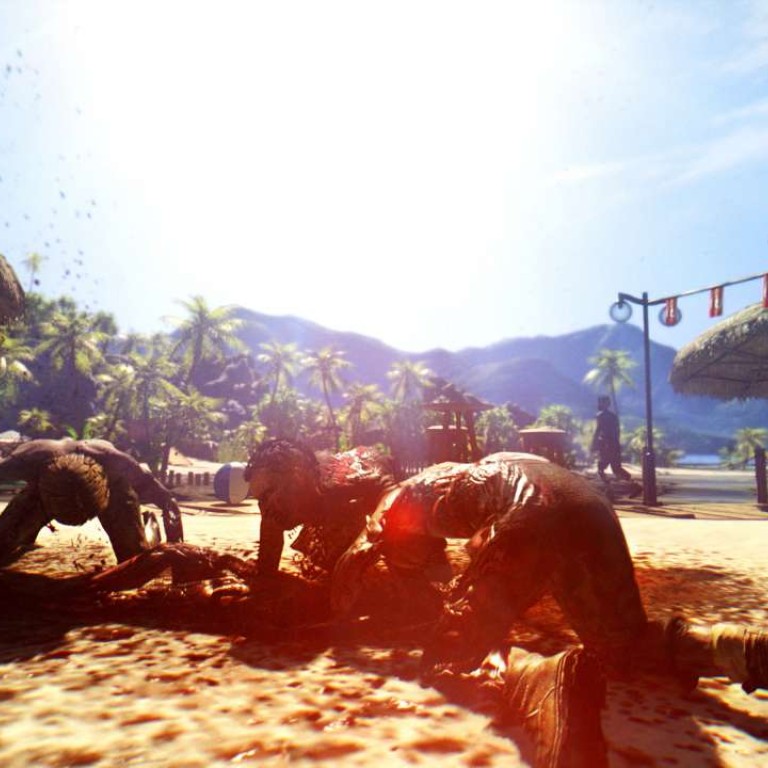 Game review – Dead Island: Definitive Collection
This repackaged omnibus of zombie killers has been upgraded graphically, but still carries over a number of glitches from the original tiles
Dead Island: Definitive Collection
Deep Silver
3 stars
Zombies are getting a bit much, you've got to admit. The low-budget straight-to-stream movies and seemingly endless Walking Dead seasons, the multitude of first-person shooters and undead expansions for popular games, those tired Halloween costumes. What once was a mystifying legion of creeping terrors has devolved into a state of uninspired soap operas.
What's a game developer to do amid such malaise? Why, repackage and resell of course, Dead Island: Definitive Collection being an upgraded edition for the Playstation 4 and Xbox One, collecting 2011's decent Dead Island and 2013's half-decent Dead Island: Riptide. Neither game was particularly involving when it came out, each obvious cash-ins at the peak of the living dead trend, and the mechanical failings that plagued both haven't been improved for this current-gen outing, save the odd fun feature to lure you back.
Your basic gameplay for both games is as you'd expect: roaming around a tropical island that's been infested by the undead and smashing their brains in with a range of clichéd weapons, from planks and bats, to hammers and shovels. Guns are rare, as is ammo, but the melee combat is still surprisingly satisfying because of all the great upgrades (two words: electric machete).
True, it can be fun, but none of it is particularly innovative and after a couple of hours of slicing and dicing your way through hundreds of the undead, its overly serious story never fully engages. It just all starts to become incredibly boring.
Developer Deep Silver has tried its best to improve things where it can, the game has gone through a graphical upgrade that firmly puts it into the modern sphere, but the glitch-filled bugs that plagued the original release still make it feel like a last-gen leftover.
The only thing that was really worth our time was Retro Revenge, a 16-bit throwback extra that has you side-scrolling through an old-fashioned zombie beat-'em-up over the span of a good couple hours.
Don't get us wrong: if you've never played either of the Dead Island adventures and are hankering for a good FPS brain-splatter, this collection certainly is the best way to jump into the mix, graphical upgrades and cool extras combining for an affordable and fun little package.
For all the rest of us bored by the zombie apocalypse, we're probably better off dead.