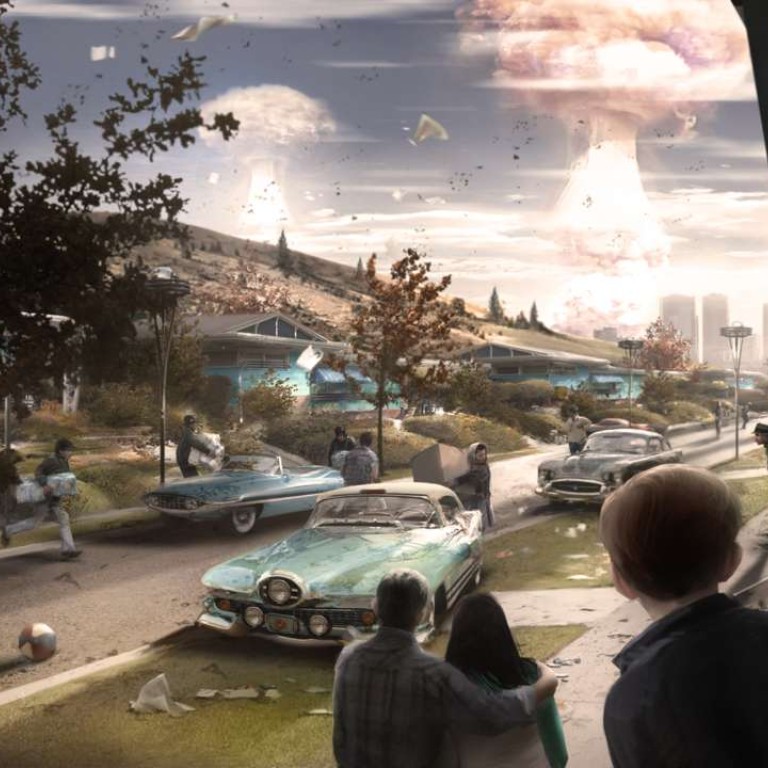 10 takeaways from this year's Electronic Entertainment Expo
New consoles and new titles were announced at the annual video gaming event, but the big news this year is how virtual reality is going to dominate gaming
Even before the doors opened to last week's Electronic Entertainment Expo in Los Angeles, the video game industry dazzled game players.
Press events from Microsoft, Sony and other video game publishers at the start of last week offered a peek into the future of the video game industry. Here are 10 announcements (in no particular order) that generated the most buzz during E3 2016.
That high-powered Xbox One is real
It's more than a year away from making its debut, but Project Scorpio certainly carries a lot of potential. Xbox chief Phil Spencer claims it's the most powerful video game console ever made. A sizzle reel of third-party developers singing Scorpio's praises didn't hurt. It also means Xbox will soon plunge into virtual reality, joining its rival Sony with PlayStation VR. The big questions will be how they incorporate VR hardware (Oculus partnership?) and how much will the box cost.
Big Star Wars updates
These weren't updates to Electronic Arts' plans for the Star Wars license but more a reminder that these games are in development. They include a new Star Wars Battlefront game featuring content from Star Wars: The Force Awakens, an action adventure from EA Motive, and a second action game from Respawn Entertainment, the creators of Titanfall. Too bad they carry a launch date far, far away.
God of War returns
Remember Kratos? The super-angry warrior who took down pretty much every deity in God of War III? He's back. He's old. He has a beard. Oh, and he's a dad now. The next God of War feels like a significant departure from the series, boasting a tighter third-person view and what appears to a be a story featuring a sympathetic figure in Kratos.
We finally have a date for PlayStation VR
October 13. That's when Sony will unleash its virtual reality platform for its base of PS4 owners and beyond. There will be 50 games available for PS VR between the platform's initial launch and the end of the year. Speaking of VR …
Star Wars and Star Trek VR are really happening
An E3 with either experience would be incredible. But both? Ridiculous. Ubisoft is working on Star Trek: Bridge Crew, which places players as member of the crew of the USS Aegis. Players work together to fend off enemy threats, as a Captain barks orders to crew members running Engineering or the Helm. Meanwhile, there's Star Wars Battlefront: X-Wing VR Mission. Just try watching this without getting goosebumps.
So is Fallout 4 VR
Bethesda Softworks is also taking the plunge into virtual reality, notably adding the option to play its massive open-world action game Fallout 4 in VR. Not sure I'm ready for a Deathclaw to jump into my face.
Xbox One slims down
For those players who can't wait for Project Scorpio, there's the Xbox One S, which is 40 per cent lighter than the original Xbox One. It also supports 4K visuals and includes a revamped controller. Most interesting: a built-in power supply. So long to the giant power brick.
Resident Evil lives
Remember when Capcom's signature franchise was about pure horror? Thanks to virtual reality (again), it's returning to its roots. A tease of Resident Evil VII: Biohazard is incredibly creepy, and provides proof horror games in VR are going to be phenomenal. Just don't make me play them.
The Amazing Spider-Man preview
Yep. He's back, for PS4. The game will be developed by Insomniac Games, which is best known for PlayStation franchise Ratchet & Clank.
Join the (Xbox) clubs
Perhaps one of the more interesting features revealed by Xbox is the ability to start creating private communities. It's available this autumn. It coincides with a larger effort to ensure the video game experience is for everyone. "While we have a lot of work ahead of us, I'm incredibly excited about what the future holds as we put all of our products through the lens of reflecting the diversity in our audience and inclusion, support and choice for all gamers," said Spencer in a blog post.