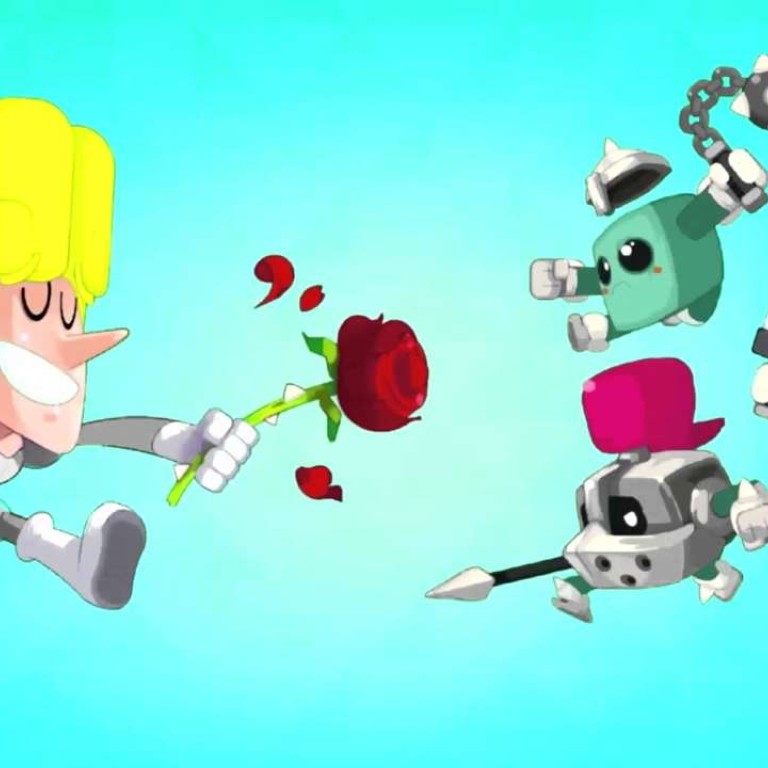 Game review: Abraca challenges opponents on screen and in real life
The next time you're hosting a dinner affair, slap this 'party game' on and let your guests enjoy a thoroughly old-school adventure that's part fighter and part platformer
Abraca
Ankama
4 stars
"Local multiplayer" – that's how they describe playing with a real person these days. We get it – online play is dominating the scene these days and the big firms want everyone to own a console and a game on disc, but there's still something special about sitting with a friend on a couch and playing a game shoulder to shoulder.
PC game Abraca brings a bit of that nostalgia back. It's a thoroughly old-school adventure that's part fighter and part platformer, all the way down to its sugar-filled cartoon environments and fairy tale-inspired adventures involving princes and princesses. But this isn't some co-op adventure where you'll bond with your friends over some fun fighting. This is a challenge in every respect, and the very limits of your friendships will be tested.
Two modes are multiplayer in this package, but most of your time will be spent on just one: the infinitely fun Race mode. Players couple up as one of the storybook pairings – Hansel and Gretel, Red Riding Hood and the Wolf, that sort of thing – and the "prince" of the two starts out by taking turns running through a ridiculously challenging environment.
Once you've tried your best, it's your neighbour's go, and rather than sitting and twiddling your thumbs, you're given a chance to take control of the many minions on-screen and try to slow down your opponent using projectiles, fireballs and other medieval delights. It's incredibly fun but things soon turn nasty as players jostle in real life to win the prize.
Then the "princess" steps up and, in a wonderful example of feminism at its funniest, this is a straight-up brawl, a proper fighter where the women duke it out through well-timed moves or blind button-mashing. Most will go for the latter of course, but it's a testament to the game's ingenuity that the former is more than possible, as Abraca is equipped with a proper combo system.
With its prince-and-princess set-up, Abraca is wonderfully fun, and in those rare instances that it all gets a little repetitive, Arena mode sends players through a randomly picked adventure, be it holding onto a crown, collecting gingerbread men or simply a free-for-all death match.
It's a "party game", for sure, but it's the best possible kind, one that not only challenges its opponents on screen, but in real life as well. The next time you're hosting a dinner affair, if things get a little dull, slap it on.