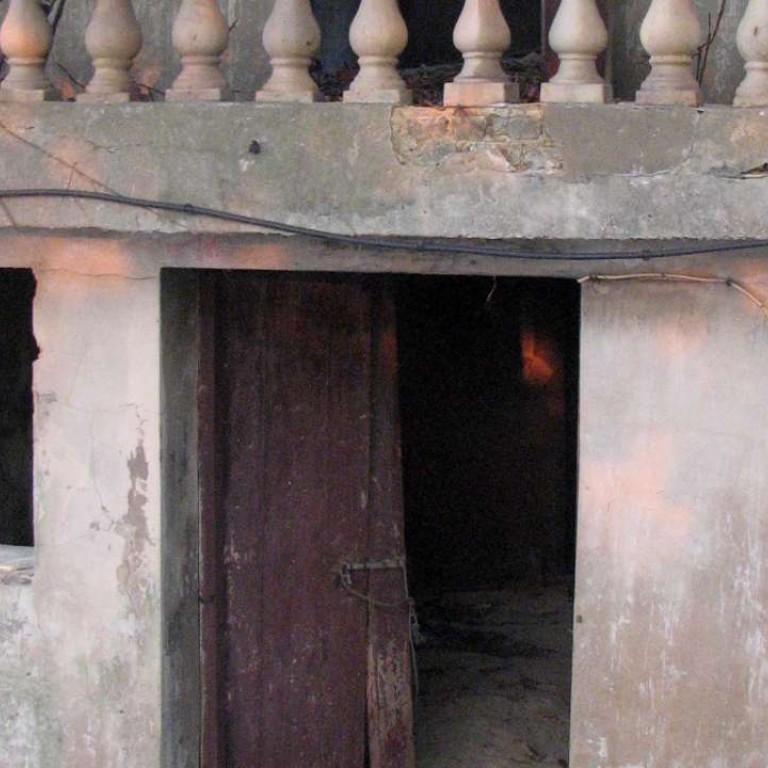 Hong Kong artist shines light on tiny Lantau village Fan Lau - population: 1
Inspiration for Lily Leung's photographic exhibition came from her friendship with two elderly villagers
Fan Lau – a nearly forgotten indigenous village tucked away at the southwestern end of Lantau Island – is brought to light in a new exhibition by Hong Kong visual artist Lily Leung.
The exhibition, "Fan Lau, Hong Kong's Western-most Village", is intended to draw attention to the village (which has only one inhabitant) and its history, and will be held in a disused building at the former Fan Lau School from Friday, July 1.
"I want my audience to look at Hong Kong through another angle; my photos are [about people] and history rather than just landscape images on a website," says the 44-year-old artist.
Accompanying the exhibition of eight moody sepia photographs is a video she shot on the same subject. The exhibition moves to Relax & Refresh in North Point from August 1. Leung has also posted her story on Facebook.
Behind this project lies a story of friendship between Leung and two elderly villagers, "Uncle Fu" and "Auntie Jiao", who she met in the 1990s. Both used to earn their living through selling water to a steady stream of campers.
"Urbanites might consider their living conditions awful, but I think they were happy with their lives." Leung says.
And they were. Sometimes they went fishing; they grew vegetables; they even climbed rocks in slippers. "They looked very skinny to me, but Uncle Fu would feed his dogs with his favourite vegetables. Dogs were their best friends," Leung says.
A decade had passed since her last visit when she returned to Fan Lau last year, and she was saddened to find the two old people were no longer there. Uncle Fu died in 2012 and was buried in the village, while Auntie Jiao was sent to a home in Sha Tin.
Her son has now taken over the business of selling water to visitors and is the only inhabitant of the village, living with Uncle Fu's dog.
Among the eight photos are a self-portrait and an abstract image of cracked walls. "The fading colours are a reflection of [the village's] fading history," Leung says.
Photo Exhibition: Fan Lau, Hong Kong's Western-most village, Fan Lau School, Fan Lau, Lantau. Opens July 1