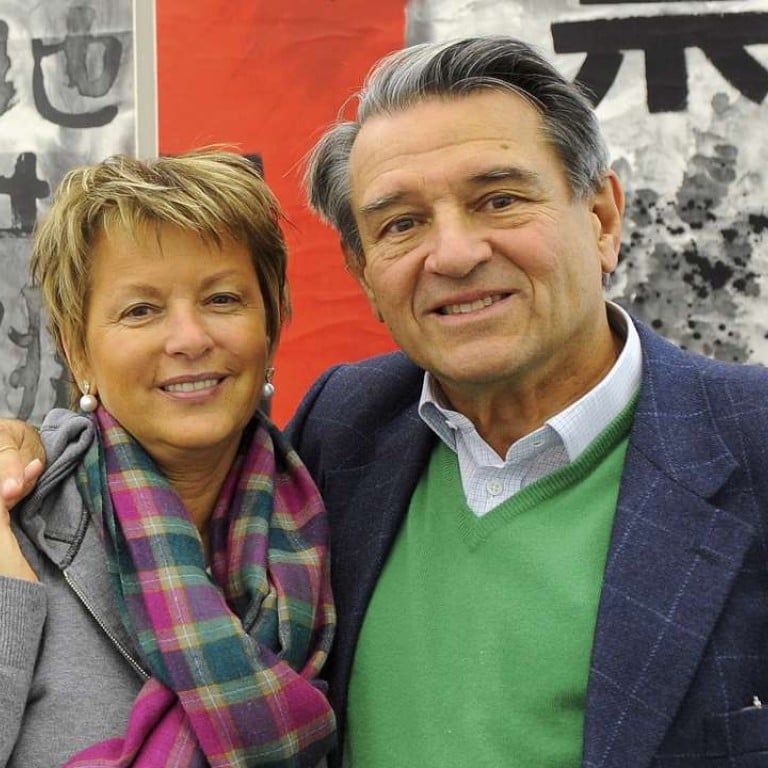 Private Beijing art gallery UCCA at a turning point as owner Guy Ullens puts it up for sale
The Ullens Centre for Contemporary Art is looking for a new owner, but his collection isn't included, its premises are leased not owned, and it costs 41 million yuan to run each year – so does it have a future?
For sale: non-profit art gallery in Beijing. Has no art collection, no real estate and costs 41 million yuan a year to run.
That is basically what Guy Ullens has put on the market when he confirmed on June 30 that he was looking for someone to take over his Ullens Centre for Contemporary Art (UCCA). The sale of the nine-year-old gallery located in the 798 art district is not linked to his vast art collection, which he wants to sell separately, and it is already halfway through its current six-year lease.
The very characteristics that remove its obvious commercial appeal may help explain why UCCA has become a powerful voice in the country's contemporary art scene and why it was visited by 800,000 people last year.
Its unique DNA also supports the argument that it is in an ideal position to evolve into an institution run by a board of trustees instead of relying on one owner.
But who would have the vision and connections to help the centre maintain its independence?
There were 26 privately held contemporary art museums in the mainland when research companies Larry's List and Artron published their Private Art Museum Report in January.
Private museums are such new endeavours in China that UCCA is counted among the oldest. It is also evolving at a rate of knots. Despite China's economic woes, the list is already out of date, with Long Museum's Chongqing outpost opening in May and more openings in the pipeline.
These entities are often founded by individuals who use the museums to house their personal collections, or by property developers who have attached a cultural wing to commercial projects to increase the area's appeal or to get local government approval.
Ullens has come under attack for not having an altruistic motive for launching UCCA – he has profited from the sale of paintings by artists promoted by his centre.
For example, Wang Xingwei's Blind (1996) was sold for an estimate-beating HK$9.4 million in 2014 following its inclusion in the artist's 2013 solo exhibition at the centre. Ullens was also an early collector of works by Zeng Fanzhi, who is preparing a solo exhibition at UCCA that is scheduled to open in September. In 2013, it was Ullens who set a new record price for a living Chinese artist when he sold Zeng's Last Supper for HK$180.4 million.
But May Xue, chief executive officer of UCCA since 2011, has insisted that Ullens gives the centre free rein to design its programme and that the owner's hands-off approach is reflected in its financial independence.
The Private Art Museum Report has found that 95 per cent of Chinese institutes are kept alive by money provided by their founders.
During a visit to Hong Kong in March, Xue explained to the South China Morning Post that ever since she joined, UCCA had been trying to wean itself off the contributions from the Ullens Foundation. In 2015, about 80 per cent of its operating cost of 41 million yuan came from sources unconnected to Ullens: individual and corporate sponsors, an annual gala dinner and auction, and revenue from the UCCA shop.
In fact, UCCA started looking for alternative financial support when Xue joined in 2011. That was the year Ullens started selling his Chinese contemporary art collection and when he first raised the prospect of him quitting UCCA.
The Belgian businessman, who made his money from his family's food business, told The Art Newspaper in 2011 he would hand over management of UCCA to "long-term partners" and sell the institution. He said he did not "give a damn" whether the next owner changes the name of the centre or not.
UCCA later insisted that he didn't actually mean to sever ties with the centre and apart from brief rumours that Minsheng Bank would take over control, news of a sale gradually died down.
Ullens could not be reached for comment and it is unclear whether he asked Xue to change the centre's financial model in 2011 to help it survive without him. He gave the only official reason for selling now in a written statement issued through the UCCA: "I'm now in my eighties and need to look at how to hand over the stewardship of the UCCA and my art collection to younger patrons of the arts."
The UCCA may lack physical assets but it has a brand, a venue and the people associated with world-class exhibitions. Take the current show in the vast, 8,000 sq m former factory space, for instance.
The major retrospective on the American artist
Robert Rauschenberg
includes
The 1/4 Mile or 2 Furlong Piece (1981-98)
, a 190-part, 305-metre work that had not been shown since 2000. It is timely: it opened ahead of an international touring retrospective that travels from London to New York and San Francisco from November. With a special section highlighting Rauschenberg's relationship with China, the UCCA exhibition has both the scale and ambition to make it noteworthy, as well as the local angle to help it stand out.
Philip Tinari, UCCA director and head of programming since 2011, has also managed the difficult negotiation with China's heavy-handed censors while securing his curatorial authority. Art Review considers him one of the 100 most powerful people in the art world.
"My principle is to not self-censor unless you absolutely have to. When you do, it's a crap shoot. You may get forced to shut it down, or you're found out and accused and witch-hunted for having self-censored," he told the audience of an Art Basel Hong Kong panel discussion in March.
UCCA was accused by artist Ai Weiwei for cancelling his solo exhibition in 2011 because the content was deemed too political. The centre blamed logistical challenges.
Zeng and Nadim Abbas, another Hong Kong artist, say they are planning to go ahead with their upcoming solo exhibitions at UCCA and some supporters have vowed to continue with their donations.
Qiao Zhibing, the Shanghai nightclub owner who is one of China's biggest art collectors, is a member of UCCA's Patrons Council, a group of sponsors who give at least 100,000 yuan a year to the centre.
He says he wasn't surprised Ullens was selling.
"The only thing that he did wrong was not to tell the UCCA team first," Qiao says. He was referring to a June 29 blog by an anonymous writer under the name of Route 66 who claimed to have heard from auctioneers that Ullens was selling UCCA. It was only then that Ullens admitted to Xue's team of his fresh plans to sell.
Qiao hopes the current management will stay. "Maybe a more suitable owner will come along, such as someone with good standing who can negotiate a longer lease," he says.
He believes it is possible for someone who wants a new private museum to be interested. "Building a private museum costs a lot of money. Here is something you can just take over. Though Beijing collectors tend to be pretty low-profile, not like in Shanghai," he says. Indeed, Qiao himself is building a massive art centre called Tank Shanghai in that city's West Bund.
Others are hoping that since UCCA is well on its way to financial independence, it should try and become a public institution run by a board of trustees like some of the world's top museums. Such a model would protect it from accusations of helping to promote its owner's personal interests, says a veteran Chinese curator who has requested anonymity.
"The UCCA has a good programme. It delivers world-class exhibitions. But the fact that UCCA is owned by Ullens means that people think that he arranges for exhibitions in order to raise the value of his collection," he says.
"I've never understood its status," says Zheng Bo, a Hong Kong-based academic and artist who frequently participates in non-profit art exhibitions in the mainland. "I hope it will be able to become a truly public institution."
This article appeared in the South China Morning Post print edition as: Full of Empty promise