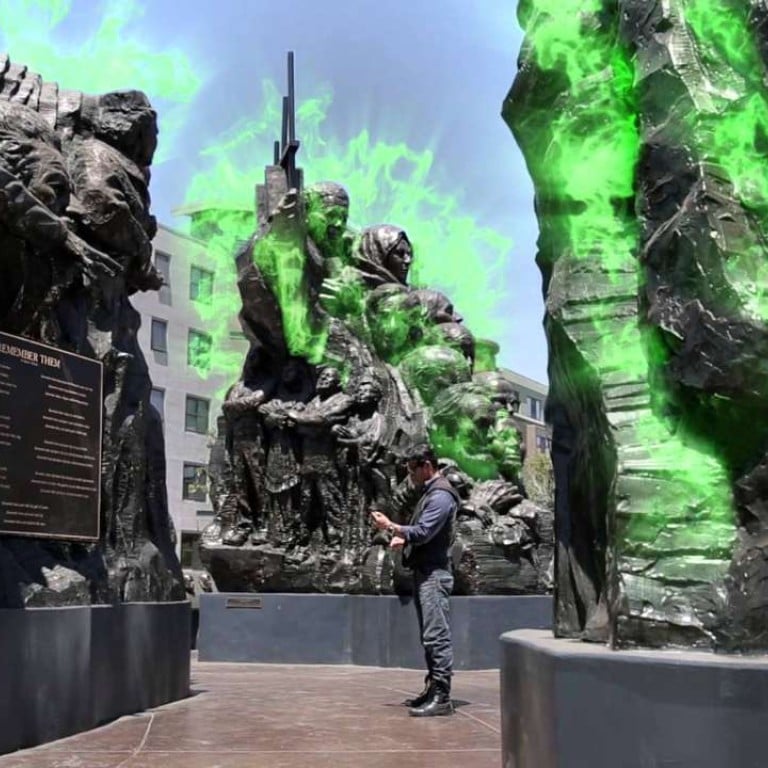 Love Pokemon Go? We try 7 more augmented reality smartphone games
The AR technology used to overlay virtual monsters on real-world locations in Pokemon Go is used in games ranging from a mafia role-player to tycoon simulation games and a zombie-themed workout app
You've seen them roaming Hong Kong's streets, slack-jawed, senseless and with one solitary purpose in mind. You've avoided their unconscious shuffling and stayed far away from open areas since the outbreak started.
Zombies! No, wait, sorry, Pokemon Go players. Whether you're a fervent fan or a dedicated despiser, Niantic's revolutionary smartphone app has taken both the video gaming world and the planet by storm. But augmented reality (AR), as the technique used in the game to overlay virtual monsters on the real world is known, is not new and multiple games both past and present have utilised similar dynamics.
If you loathe Pokemon Go, we're about to make your life a little bit worse by rounding up seven Pokemon Go-like smartphone games that tap into the wonderful world of AR. They'll either keep you up well into the wee hours as you search for hidden clues, or have you cursing even more at all those infernal phone machines.
Nostalgic monster-catching a little too childish for your thoroughly mature mindset? Try Ingress, a refined smartphone game developed by the same team behind Pokemon Go. Gamers team up with other players around the world and travel to major points of interest to play a geo-cached version of capture-the-flag to seize entire areas. Points can be spent to upgrade locations, while battles see you duke it out with rival factions in your quest for global dominance.
Verdict: the closest you're going to get to "Pokemon Go for adults".
Availability: iOS and Android
Price: free
Also known as "Grand Theft Auto meets AR", or at least, that's what they want you to believe. In reality, Life is Crime is more like a mafia role-playing game set in Hong Kong than that uber-popular sandbox series, with the added advantage of location-based dynamics allowing you to seize surrounding 'hoods, duke it out with nearby rivals and generally throw your virtual gangster weight around without things getting properly violent.
Verdict: it won't let you live out your dreams of being a thug just yet, but Life is Crime is a cool pit stop on the way to the eventual all-encompassing AR crime game.
Availability: iOS and Android
Price: free
Ideally suited to Hong Kong's greedy landlords, or anyone dreaming of exploiting the poor, Landlord takes classic tycoon simulation games and brings them into the real world. Gamers buy up the world's most expensive land from the comfort of their phone, while GPS tracks specific visitor numbers, meaning you get "rent" every time someone drops in. But property upkeep is costly and the goal here is to manage a healthy selection of prime houses while constantly staying in the black.
Verdict: clever and complex, Landlord is a fun riff on Pokemon Go's GPS tech, and perfectly placed for a money-mad city like our own.
Availability: iOS and Android
Price: free
Role-playing game geeks, your prayers have been answered – or is escaping from your basement and experiencing some semblance of reality more of a nightmare? Parallel Kingdom is a massive multiplayer RPG that uses AR and location-based gameplay to let you complete quests, slay monsters and team up with mages or whatever, all by turning your everyday outdoor surroundings into a Tolkien-like world of fantasy.
Verdict: Dungeons and Dragons? World of Warcraft? Nope, sorry, it's all Parallel Kingdom to dweebs these days, with more than a million downloads.
Availability: iOS and Android
Price: free
SpecTrek
In the years before Pokemon Go, a plethora of games tried to use AR and GPS to tap into our obsession with collecting things. SpecTrek is one of the best precursors to Nintendo's major success, a pared-down version where you step outside, turn on the app and attempt to lasso various ghosts that appear in different locations on-screen.
Verdict: not nearly as refined as Pokemon, but if you're a hipster, download it quick and pawn it off as your favourite game "before AR was cool".
Availability: iOS and Android
Price: free
OK, this one's cheating a little, since behind the facade lies – gasp! – an actual exercise regime. But unlike many AR workout apps, Zombies, Run! cleverly turns an often boring activity into a motivating fear (or thrill, depending on your geekiness), and is actually pretty fun. Build up a bit of running enthusiasm, plug in your headphones, select an episode from the zombie apocalypse and get your ass moving, because the undead are coming.
Verdict: the only way to work out, we say. If you like it, check out the developer's follow-ups, The Walk and Superhero Workout.
Availability: iOS and Android
Price: free
Resources
Another riff on capitalism – seriously, is it all about money? Resources kicks things up a notch by giving you the capacity to become a true-blue oil baron. Again using similar GPS positioning to Pokemon Go, the game adds a healthy bit of strategy, with you placing oil rigs in real-life locations, building refineries, claiming resources and then selling when the time is right. And in a healthy bit of industry, it also allows you to sabotage your rival's black-gold reserves.
Verdict: as tactical as AR can get, Resources is a brainy experience fit for truly obsessive gamers.
Availability: iOS and Android
Price: free