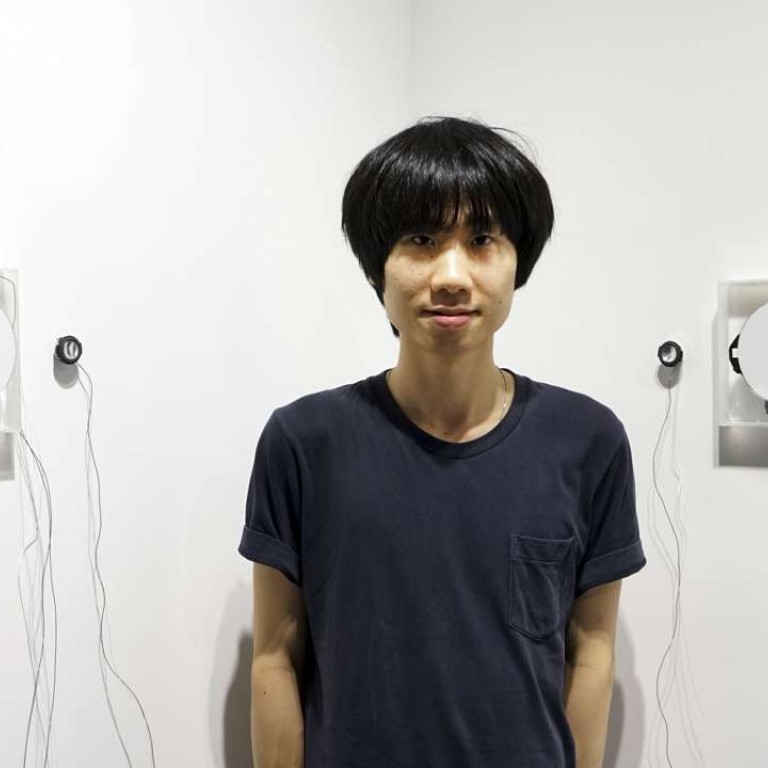 Show by young Hong Kong artists is one you can really get your teeth into
Eight artists in their 20s are showing mostly visual art and installations at the Art Experience Gallery's third edition of First Smash Art Projects
What's on the mind of young Hong Kong artists today? Art Experience Gallery's third edition of its First Smash Art Project might offer some answers. "HK New Generation Arts Force" features works – mostly paintings and installations – by eight artists in their 20s.
Fion Ko Hiu-har, manager of the gallery in Tsuen Wan, says the artists stand out for their ingenuity, unique expression and "fine execution of chosen media".
Although the group show does not have a particular theme, she believes the title speaks for itself. "I want to discover new voices from the new generation of artists," says the 38-year-old. "I think it's important that young people's voices be heard and we should pay attention to what they have to say."
In his installation Let Me Sleep, Au Yeung-chun has placed clamps on small handmade pillows. Each clamp holds two teeth made of metal, one a primary (or baby) tooth and the other a permanent tooth.
"Looking back, the only thing I remember is the time when my primary teeth were replaced with permanent teeth in 1997," says Au, 25. "Those memories are very clear; how my father used pliers to pull my teeth out and how badly it hurt. For a six-year-old child, it was a painful experience."
Today, he feels pain of a different kind and says it hurts to acknowledge the handover of Hong Kong to China. "Since both events – replacement of teeth and the handover ceremony – happened in 1997, I symbolise my experience of teeth replacement with the permanent change Hong Kong went through."
Similarly, Pang Chek-ying's collage series, titled Passage 01-06, made out of cardboard, string, fabric and sandpaper, is a personal expression of her feelings of homesickness. The 24-year-old was on a student exchange programme to Britain two years ago.
"Leaving my hometown aroused different kinds of emotions within me," says Pang, a programme assistant at Cattle Depot Artist Village in Ma Tau Kok, Kowloon. "I felt homesick, and missed the patterns and textures that could only be found in Hong Kong. The change of environment inspired me to rethink my identity, my home and where I come from."
Lee Siu-hin's sound installation, on the other hand, is more technical than emotional. The piece, titled
|·o·||·o·||·o·||·o·||·o·||·o·|, is constructed out of CD players, speakers, CDs, and wires, and "metaphorically paints sound into atmosphere".
"In my installation work, it's possible to treat sound like a painting, as I think they are similar," says the 26-year-old. "When we talk about the actual construction of a painting, it comes down to understanding some basics like colour, proportion and structure.
"Despite all the differences, sound, too, has colour in its 'tonality', proportion in 'duration', and structure in 'source'. This idea can be applied to most media in art."
Art Experience Gallery, Room 2009, 20/F, Cable TV Tower, 9 Hoi Shing Road, Tsuen Wan. Until Aug 20.
This article appeared in the South China Morning Post print edition as: An exhibition to get your teeth into