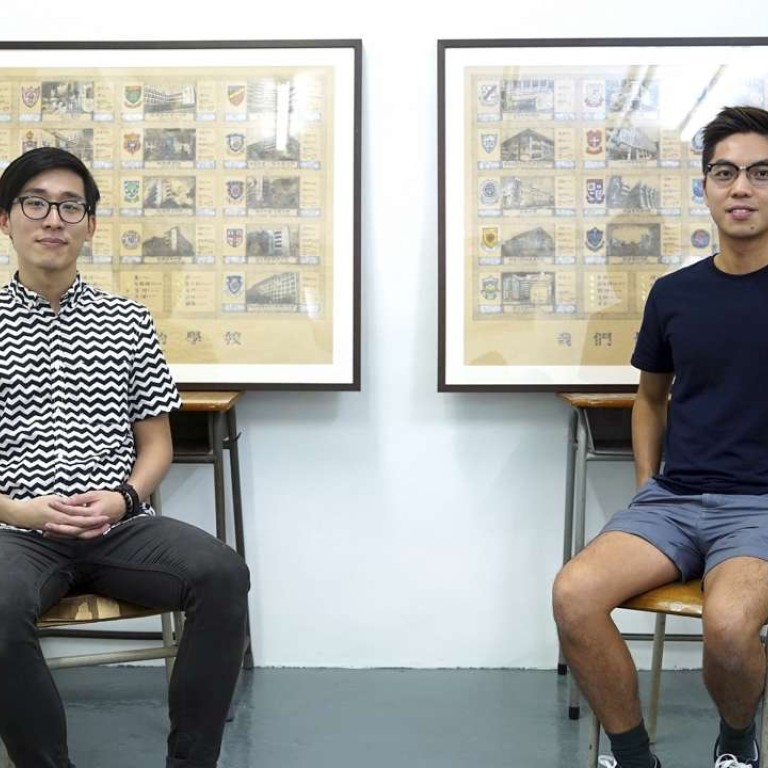 Opportunity knocks for young Hong Kong artists, though they risk burnout too
These are great days for young Hong Kong art graduates, but early success can be hard to sustain and artists aren't always given time to experiment and find out what they want to do artistically
There are still starving artists in Hong Kong, but the rapid growth of the art market has certainly created opportunities unimaginable a generation ago.
Young graduates from the city's art colleges can get snapped up immediately by galleries and only need to wait a couple of years before their first solo exhibition. But artists who have been through the gallery system warn that early success can lead to early burnout, and that they should be given time and space to experiment in the early days.
Chan Wai-lap and Yau Kwok-keung, the two artists behind the collective Dirty Paper, have only just emerged from a three-year hiatus. The two got together in 2011, fresh out of university, and made quite a splash with their 2013 solo exhibition at Osage Gallery, where their cynical look back at their school days was appreciated for its charm and lack of pretension.
"At the beginning, we aggressively promoted ourselves. We took every opportunity to show our work without really thinking it over. And then we hit a wall. We just didn't know what to do next," says Chan.
Chan went swimming almost every day as an escape. "Going to the pool meant I felt I did something, instead of just sitting there, not producing any art," he says.
Cheung Sze-lit, a 28-year-old oil painter who now has his own studio and two exhibitions this summer, thinks young graduates need a few years to emerge from the shadow of their teachers. "The work you do the first couple years aren't really your own. Also, the galleries may like your graduation project so much that they just want you to keep producing art like that, instead of taking the time to find out exactly what you want to do as an artist," he says.
Luckily for Dirty Paper, the K11 Art Foundation asked them to present new works in an exhibition this month, which was just the shove they needed. In a show called "Everything's Alright", the duo has turned to their past struggles for inspiration, including a series of drawings about escapism based on Chen's favourite swimming pool.
Everything's Alright, chi art space, 8/F New World Tower II, 18 Queen's Road Central, Mon-Sun 10am-7pm, until September 8
This article appeared in the South China Morning Post print edition as: Why early success can be a double-edged sword