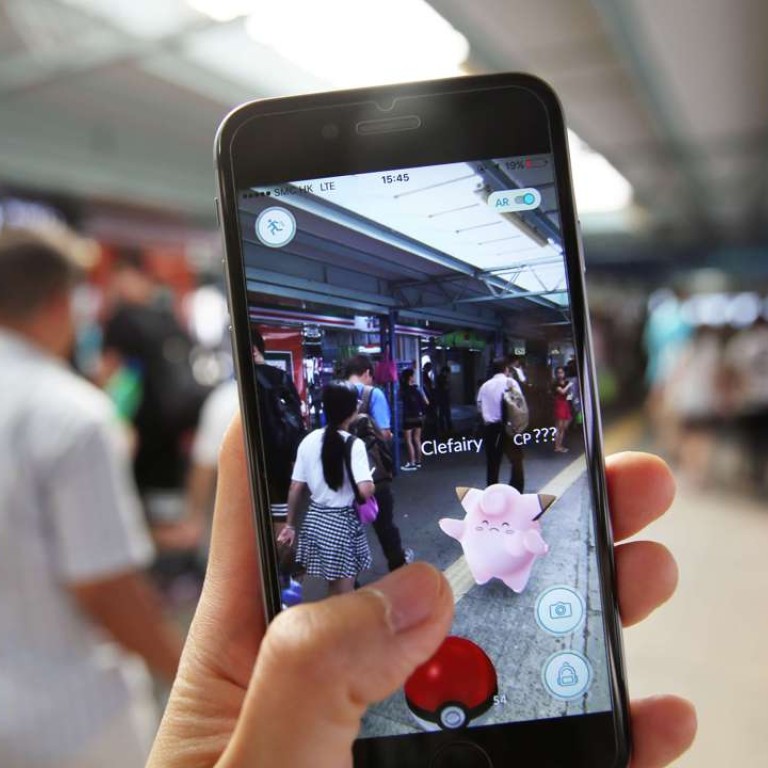 Pokemon Go suffers inevitable drop in players as initial excitement dies down
Lack of updates, fatal accidents and the nature of fads has led to a drop in Pokemon Go players; if only its makers could tap a huge market hungry for the game - China. That is unlikely, though
Pokemon Go stories stopped being funny some time ago.
Perhaps it was the day in July when a man in the US state of Florida opened fire on two teenagers at 1.30am while they were sitting in a car playing the game. Neither was injured. Or maybe it was when two men fell off a cliff overlooking the Pacific near San Diego while chasing Pokemon monsters, suffering only moderate injuries despite falling more than 15 metres.
So perhaps it's just as well, that, as Bloomberg reports, the game, which had the world in a frenzy, is now experiencing a decline.
"Data from Sensor Tower, SurveyMonkey, and Apptopia ... show that Pokemon Go's daily active users, downloads, engagement, and time spent on the app per day are all well off their peaks and on a downward trend," Bloomberg reported.
The BBC reported that data compiled by Axiom Capital Management showed that some 10 million players have given it up since mid-July.
"It's rare for games to explode in popularity like Pokemon Go has, but a drop in users was always expected after a big launch," Craig Chapple, editor of Pocketgamer.biz, told BBC.
Part of the problem appears to be the lack of updates to the game, which players have come to expect. "There's nothing you can do now that you couldn't do a month and a half ago," wrote Jacob Siegal in BGR, in a story bearing the headline, "Is Pokemon Go already dying?"
The game's creator, Niantic, hopes to remedy that problem, announcing to developers on its Facebook page that"Pokemon Go is in the process of being updated to version 0.35.0 for Android and 1.5.0 for iOS devices."
The best explanation comes from players themselves, in comments where some of them hang out.
"Well, of course – it's a limited game with an even more limited appeal," wrote Gamer Luna at mynintendonews. "The pokemon brand name can only hold attention to it for so long before the cracks and limitations of the game in its current state reveal themselves for what they are. The game gives no true value for long play, and is essentially candyfloss ... no decent content or reason to keep coming back to it for many players once the honeymoon appeal has worn out."
"
Ingress
is definitely a better game," wrote melodius, referring to another Niantic title that uses augmented reality. "I don't see many users getting bored of it. If you're bored of PoGo, I'd definitely recommend it, although it takes a bit of time before you can do the really cool stuff."
Sleepy wrote: "Well between the loss of features through updates, the actual dangers that have presented themselves and possibly scared people away, the pokestops that have been taken down or have been discouraged from being used as of late, the expensive microtransaction bills, the really low quality tagging, and there simply only being so many pokemon to catch, it makes sense that it would fade after a couple months of constant high gameplay rates."
Greg Warner wrote: "Not a surprise. Nothing is going maintain a level that high for long. A severe dip was inevitable."
Warner makes a good point. Few products that rise so fast in popularity can maintain it. And it's still pulling in 30 million users, if the reported numbers are correct, and remains one of the top game downloads.
There is clearly pent up demand, too, as evidenced by some of the responses to Niantic's post.
"Need to add better Pokemon to rural areas along with more Pokestops," wrote one user. "Also, you need to add Pokemon centres and sell potions. I can hardly ever battle any more because I have no potions. You should also make it easier to catch the mediocre pokemon. You also need to add the tracker to everywhere."
And potential players in countries where it's yet to be introduced suggested room for growth.
"We are Pokemon fans from China. We would appreciate it if we could meet Pokemons in China," someone in China wrote.
"As you know, China has the largest number of population of the world. No doubt that we will absolutely have the largest number of Pokemon players if you release this amazing game in China. We are sure you will not regret for letting us join the Big Pokemon Family of the world. Thank you guys for working hard everyday and night to make this game better and better. Hope to hear from you soon."
However, it would be naive to expect to see Pikachu roaming the streets of China anytime soon. Other than the fact that Pokemon Go, which uses GPS for its gameplay, may lead players to sensitive locations, including People's Liberation Army facilities, the game depends on the use of Google Maps and Google Services – both operated by China's least favourite US tech company, which has no presence in the country.
Additional reporting by Staff reporter
This article appeared in the South China Morning Post print edition as: Pokemon Go: the dying game