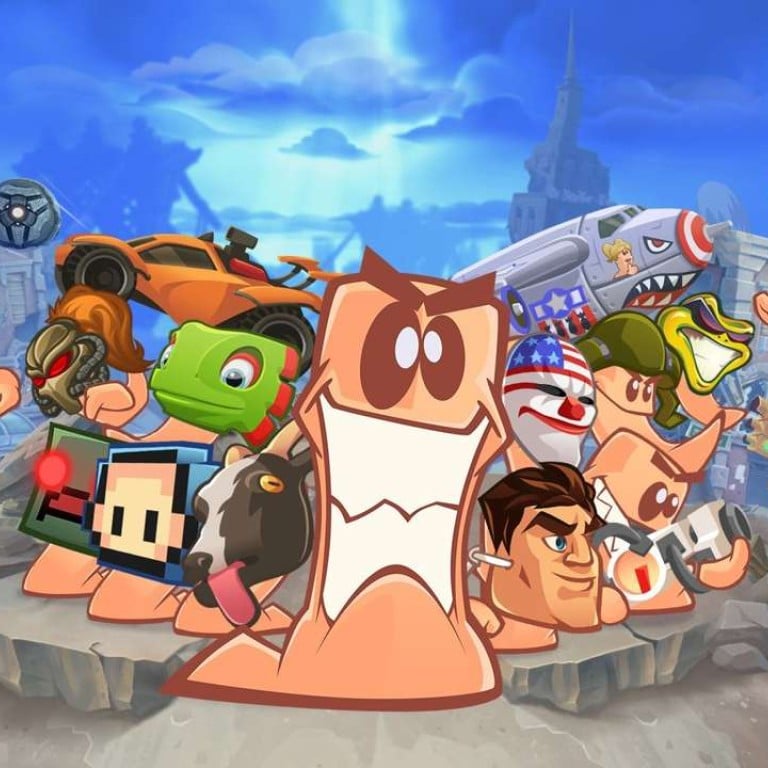 Game review: Worms W.M.D – strategy game is still fresh and fun after two decades
The duelling invertebrates appear in their 20th incarnation and show no signs of squirming their way out of our collective consciousness any time soon
Worms W.M.D.
Team 17
4/5 stars
It's been a long time since we heard of Worms. Anyone who begged their parents to buy them a insanely expensive computer in the early '90s, or who sneakily installed the game from a floppy disk onto their school computers, will know the tactical thrills of Worms. And here we are, decades down the road, older, probably not much wiser, but no less excited when a new version of the game pops up on our radar.
Worms W.M.D. doesn't revolutionise the franchise – by my count, this is about the 20th entry in the series, not counting spin-offs, clones or straight-up rip-offs, and the "'if it ain't broke" adage applies to this more than most in the gaming world.
So what's the plan, for those who've forgotten? You command a series of duelling worms over a 2D battleground, with each team given a few seconds to place their invertebrates in prime position, before being offered a combat option that can either be instantly destructive to the other party, or hilariously, embarrassingly injurious to your own.
That's where the real thrill of the game comes in: the paradoxically massive firepower these tiny little creatures are offered, and Worms W.M.D. delivers more than any other in the series. Here, point-and-click gamers are given a true arsenal to work with, from such classic standards as bombs, baseball bats and fire punches, to immensely powerful vehicles including a head-chopping helicopter, a multicannon tank and super cool looking but often unwieldy mech suits.
Then there's the new crafting element, taking inspiration from the modern array of RPG-influenced games, which allows obsessive players to build entirely new secret weapons from items found on the maps. The levels themselves might not be as inspired as in previous years, but hey, after a good two decades of churning out muddy fields, swamplands, snow peaks and the like, there's really only so many more landscapes that can be mined (literally).
Still, none of that matters when you're facing an unnamed foe in a distant multiplayer land, battling it out chess-like with your team of tiny bottom feeders. After a 20-minute war that seems to be edging towards a victory for your opponent, they realise you've fashioned together a dodgy phone battery that's primed to take out their entire series of hidden troops.
Worms W.M.D might not break new ground here (get it?), but it remains a lot of fun.