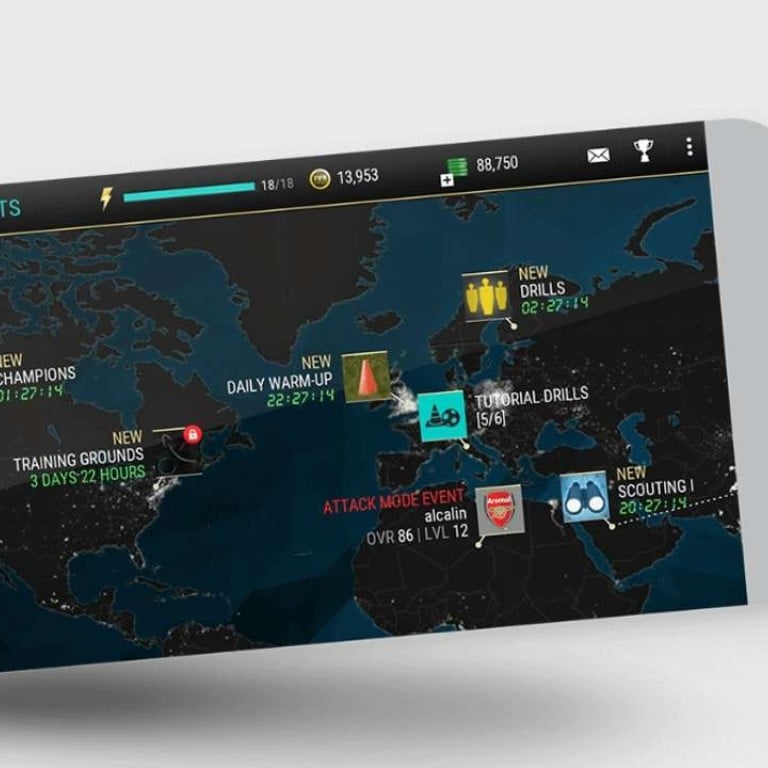 Game review: Fifa Mobile Soccer – is it worth the wait?
Fifa Mobile Soccer will run on the most basic smartphones and tablets and will allow gamers to buy top-ranked players with real player names, faces, stadiums, kits and badges
Fifa Mobile Soccer
EA Sports
3 stars
With Fifa 17 expected to hit the shops later this month, Canadian game company EA Sports has quietly released the mobile version of the game, called Fifa Mobile Soccer, for select Android devices. So if you go to the Play Store, you may see the option to register for the game, following which you will receive a notification the day the game shows up on your device. The final availability is likely to coincide with the launch of the Fifa 17 game for Microsoft Xbox One, Xbox 360, Sony PlayStation 4, PlayStation 3 and PC.
Fifa 17 is already available for pre-order on Amazon and will be delivered to users after September 29. The Fifa Mobile Soccer is free to download like its predecessor, Fifa 16 Soccer, and involves in-app purchases, which allow users to build a strong team by buying top-ranked players from the beginning instead of playing with inferior players and moving up the ladder slowly, relying on the coins the game provides as rewards after every match.
Fifa Mobile Soccer is designed to run on the most basic smartphones and tablets, which makes it relevant to wider audience. The game is a lot smaller in size compared to Fifa 16, and the game's graphics are a step backwards from the high-quality console-level graphics of Fifa 16.
The game follows the same pattern kick-started with Fifa 15. You can buy players and build your team, name it and then compete in top leagues and knock-out trophies. What's different this time are the new attack mode and the training mode. The attack mode is an online multiplayer mode where you can compete against other Fifa fans in small tailor-made sessions where your job is to score as many goals as possible. To play the game, one needs to be connected to the internet.
Like other EA games, Fifa Mobile Soccer has licences to use real player names, faces, stadiums, kits and badges. The player ratings have been upgraded to look more realistic. Game controls are not as smooth as in Fifa 16, and the emphasis is more on using touch gestures during tutorials.
If you liked Fifa 16 for its similarity to the console version and its more intuitive controls, the new Fifa Mobile Soccer is going to feel a bit of a letdown. However, for someone with a passing interest or little free time, the game is an interesting alternative to Stick Soccer or Dream League Soccer.