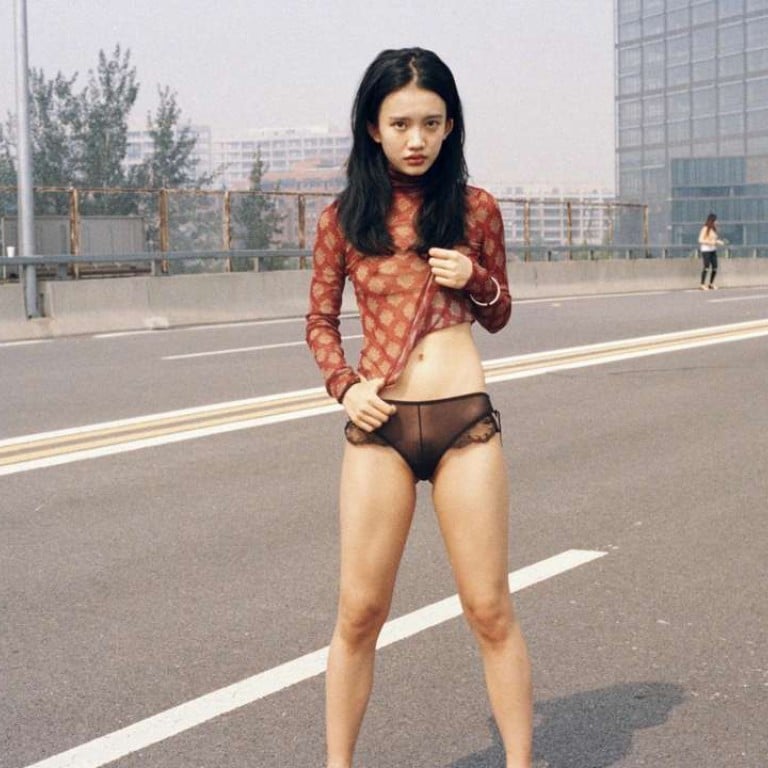 The skin they live in: photo show challenges stereotype of Chinese women
Sexually confident, sassy and self-assured young women stare out of 'rising star' Shanghai photographer Luo Yang's portraits, now on display in Hong Kong in her exhibition GIRLS
A new generation of sexually confident, sassy and self-assured Chinese women stare out of the images in GIRLS, an exhibition of the work of Shanghai-based photographer Luo Yang which opens in Hong Kong today.
Luo, who has been described by artist Ai Weiwei as one of the "rising stars" of photography in China, challenges stereotypes about women in Chinese society in intimate portraits that don't shy away from tattoos, body hair and bare skin.
In a recent interview about GIRLS, Luo was quoted as saying: "Lots of young people like my artwork, especially girls. I think it's because the images I took are very close to their real life... I am not sure whether [the models] are really emancipated, but I felt their bravery and their insistence on finding their ideal life."
The exhibition has already travelled throughout China and Europe, and is showing at MO-Industries' pop-up show at The Cat Street Gallery in Sheung Wan from today until September 26. The photographer will be hosting a talk at the gallery on September 22.