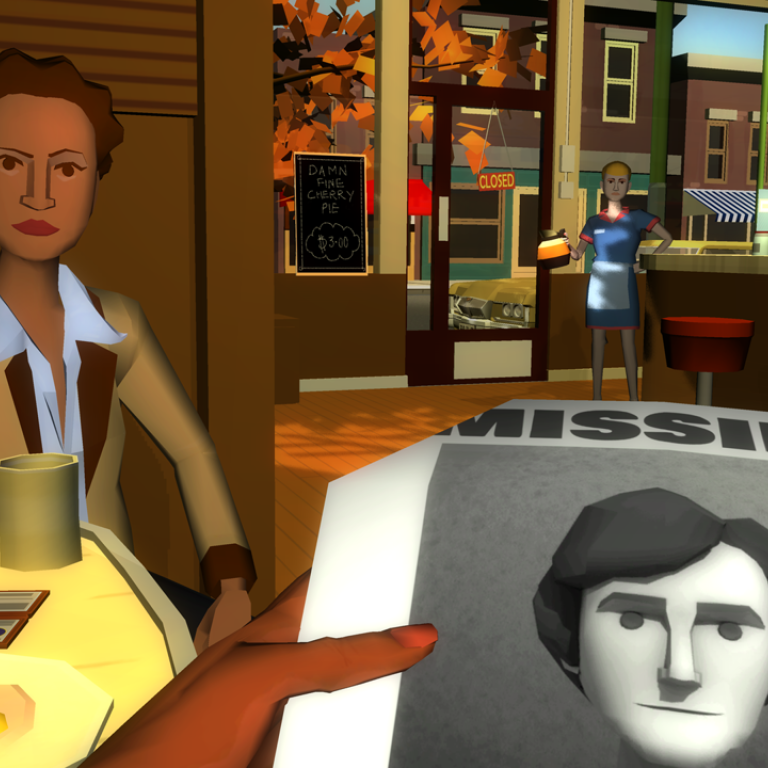 Review
Game review: Virginia – a completely wordless yet fascinating experience
First-person interactive drama game, with its unashamed nods to 1990s TV shows such as Twin Peaks and The X-Files, provides highly immersive and incredibly memorable entertainment
Virginia
Variable State
4 stars
Gaming geeks like us get pretty excited when the media world shows interest in a small-scale video game.
It only happens very rarely and, more often than not, when it comes to coverage by big news outlets it's usually about the negative effects of games such as Grand Theft Auto. But the indie release Virginia has recently caught the interest of the media largely because of the influences it wears on its sleeve: The X-Files, Twin Peaks and other 1990s TV shows that have recently witnessed a nostalgic resurgence.
However, there's even more going on in this game than in those often weird-for-weird sake shows. For starters, Virginia (for PlayStation 4, Xbox One, Windows and OS) is unlike any game you've ever played: a mostly silent, completely wordless experience where you have no influence on how the story progresses.
Despite all that – or maybe because of it – it tells a fascinating, constantly engaging and deeply heartening tale, far beyond games that attempt to entertain players with limitless choices.
Players take on a rookie FBI agent paired with a more experienced partner, but that's really where any clichés end. You're never quite sure how the murder case you're working on figures into anything, nor really how you play into any of it. It's a surreal, fascinating experience, one in which you coast for most of its non-linear narrative, but never really lose interest.
So what's the appeal? The developers say Virginia belongs to the popular "walking simulator" genre, but it also reveals depths of beauty, from its graphic-novel-like visuals to an orchestral soundtrack that will make you forget there's no dialogue. Each setting you're transported to, as the game jumps back and forth between scenes, is highly immersive and incredibly memorable. We'd rather not spoil any of them, but even something as bland and boring as applying your lipstick in the morning becomes a captivating event.
Virginia isn't for everyone: the camera constantly jumps back and forth, some might find the story is a little too forced, and it's never really clear when you should sit back and when you should interact. But if you're a fan of the aforementioned shows, if you played the developer's cult favourite Dear Esther, if you're the type of gamer always on the lookout for something new or are partial to a surreal experience, Virginia rewards with a strangely enticing adventure.