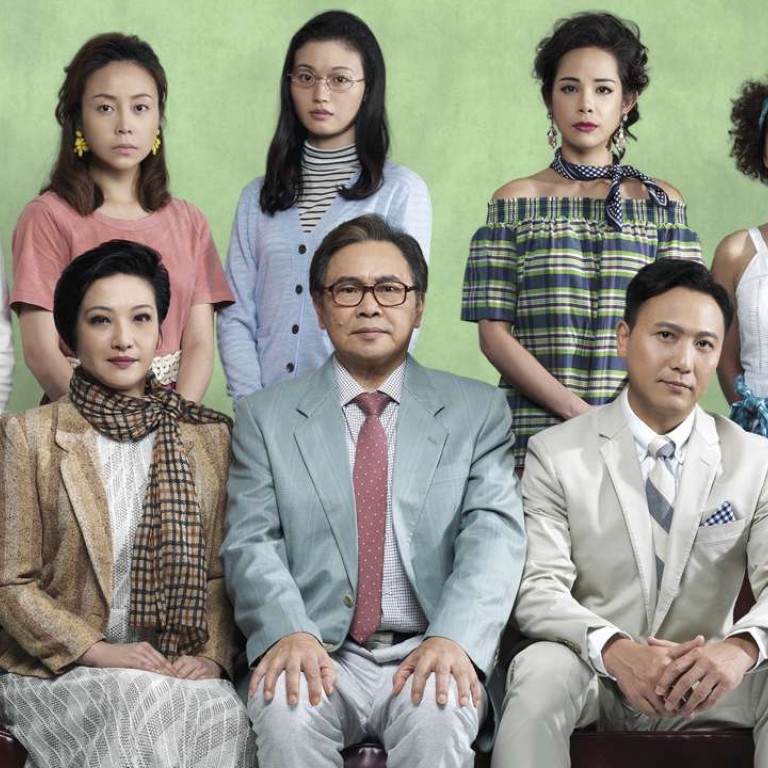 Hong Kong Arts Festival's 2017 line-up is a refreshing change
Often criticised as too conservative and behind the times, organisers have swapped Shakespeare for contemporary theatre and co-commissioned an opera. Jane Birkin and favourites Tanztheater Wuppertal Pina Bausch return
The Hong Kong Arts Festival has unveiled the full programme for its 45th edition, which starts in February 2017, and it contains some surprises that may appease critics who complain that Asia's largest performance arts showcase is too conservative, too focused on bringing over the big names and too late with everything.
Even the website is much improved and easier to navigate.
Take the theatre section, for example. Previous years have often featured big UK groups with their British Council-endorsed, school-friendly programming. There will always be appetite for Shakespeare, but it is refreshing to see that next year's offerings are all contemporary and wonderfully relevant.
The Gabriels: Election Year in the Life of One Family is a trilogy fresh from New York's Public Theatre that is set around the kitchen table of a suburban American family. It will be interesting to see how A Floating Family – the festival's own commission, also a set of three plays that track the life of a local family – measures up. The latter is written by Loong Man-hong and directed by Fong Chun-kit, the team behind last year's similarly themed The Abandoned Harbour, which received mixed reviews. A Floating Family takes a look at one family's experience through the handover 20 years earlier and the Sars epidemic, and looks ahead to the next chief executive election.
Organisers seem to be addressing the longstanding absence of North American theatre from the festival by also bringing over Thaddeus Phillips' 17 Border Crossing – another new American play that touches on immigration and the current Syrian refugee crisis. Even Britain's Rose Theatre Kingston (which was responsible for a disappointing The Importance of Being Ernest at the 2012 festival) is returning with Arthur Miller's All My Sons.
Other highlights include The Beauty Queen of Leenane, a new 20th anniversary production of a play that premiered in 1996, as well as Jon Fosse's Norwegian play Shadows, a nice follow-up to last year's theatre workshops at West Kowloon that the playwright attended. Featuring a cast of children, the stage set rather uncannily echoes that of Five Easy Pieces, a play by Swiss director Milo Rau performed recently at the Singapore arts festival.
The music section is full of great Baroque programmes as well as the much anticipated Dream of the Red Chamber, a festival co-production with San Francisco Opera with a libretto by David Henry Hwang and Bright Sheng.
Opera fans will also have a chance to see a very late work by Janacek. The Makropulos Case, inspired by the Czech composer's infatuation with a much younger woman at the time, will be performed by National Theatre Brno, which premiered the work back in 1926 and is also performing Dvorak's Stabat Mater and an all-Janacek concert in Hong Kong.
And Jane Birkin is coming back! Last seen at the 2004 festival, she will perform in a symphonic concert that is a tribute to Serge Gainsbourg.
Other names that jump out from the programme include Vasily Petrenko and the highly respected Oslo Philharmonic, the multi-talented Emir Kusturica, who is coming with the No Smoking Orchestra, as well as Arianna Savall and Petter Udland Johansen, here with their ensemble Hirundo Maris.
In dance, Les Ballets Jazz de Montreal will showcase their signature "jazzing up" of classical ballet, while the traditionalists will prefer La Bayadere by the Bavarian State Ballet. Tanztheater Wuppertal Pina Bausch returns, again, with its popular Café Müller and The Rite of Spring.