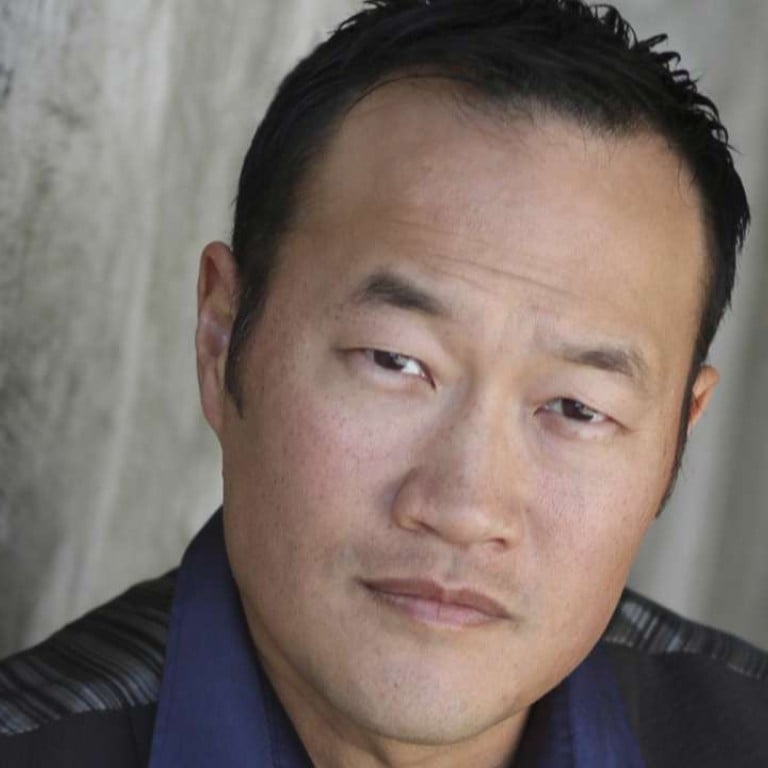 Why Taiwanese Lion King animator Davy Liu quit Disney to forge own path
I couldn't make another story about a princess, says animator who worked on Mulan, Aladdin and The Lion King and now writes, develops scripts and encourages young people to use their creative talent
Former Disney animator Davy Liu, who was in Hong Kong this month for an exhibition and creativitiy workshops, talks about his upbringing in the United States and giving up a high-paying job to found his own studio.
Tell us about immigrating from Taiwan to the United States.
Moving to the US was a culture shock, as I went from an all-Chinese environment to an all-black ghetto American middle school, not knowing a word of English. But I soon adapted to the Black culture. And I was happy to get out of Taiwan. The main reason was my mum didn't want me to have so much academic pressure in Taiwan, because I was an underachiever compared to my siblings and struggled to learn academically the Taiwanese way.
How did you start realising your talent in arts?
I'd always liked drawing as a kid because I grew up watching a lot of evening cartoons. It was natural that I wanted to draw from what I was exposed to and fond of. Being creative and artistic was not encouraged during my childhood because my parents thought there was no future in art. I went to America and met my art teacher, and she empowered me by telling me that 'You can do it!', so after that I won many national awards just to prove that she was right, that I can do it.
Many Asian kids are able to do well in their academic studies in the US, whereas I just didn't have that as an option – I had such a difficult time paying attention to things I found totally uninteresting. So my failure to get good grades became my greatest blessing.
You became an animator at Disney at the age of 19. How did that opportunity come about?
You can be ready all you want, but you also need to be at the right place at the right time; and I was at the right place at the right time. An opportunity opened up for me during my third year at art college – Disney needed the eight best figurative drawing artists in the nation, the kind that can draw like old masters in America, so I pursued that with my artistic discipline. I tried three times, and finally succeeded at my fourth try. I ultimately realised when I got into Disney as an animator, my real art school had only just begun.
Tell us about the experience of working in Disney and the reason why you quit.
Working at Disney wasn't my dream; I had dreamt about becoming a fine artist. During my internship at Disney, I discovered that animation has many different dimensions – acting, movement, sound, storytelling, multiple painting layers, music, camera editing, etc. I was fascinated by all of these complexities, especially the magic of Disney's storytelling – how everything was so well thought out and planned.
But after a decade in the film and animation world, I had many stories I wanted to tell. I couldn't make another story about a princess. I wanted to follow my dreams. So I left what's a dream job for most of the people and I founded Kendu Films four years after leaving Disney.
So what is the work you're doing now?
Kendu Films serves as a creative consulting company to many major animation studios in Hollywood and Asia. We continue to develop original stories and scripts, ones that have great potential to become classic animated films. I dream about being the first animation director to bring Chinese legendary stories and timeless animated characters to children and families all over the world.
I also continue to write my animated book series call Invisible Tails. I am now onto my sixth book. I also travel to many cities to bring inspiration and host creativity workshops with corporations and schools.