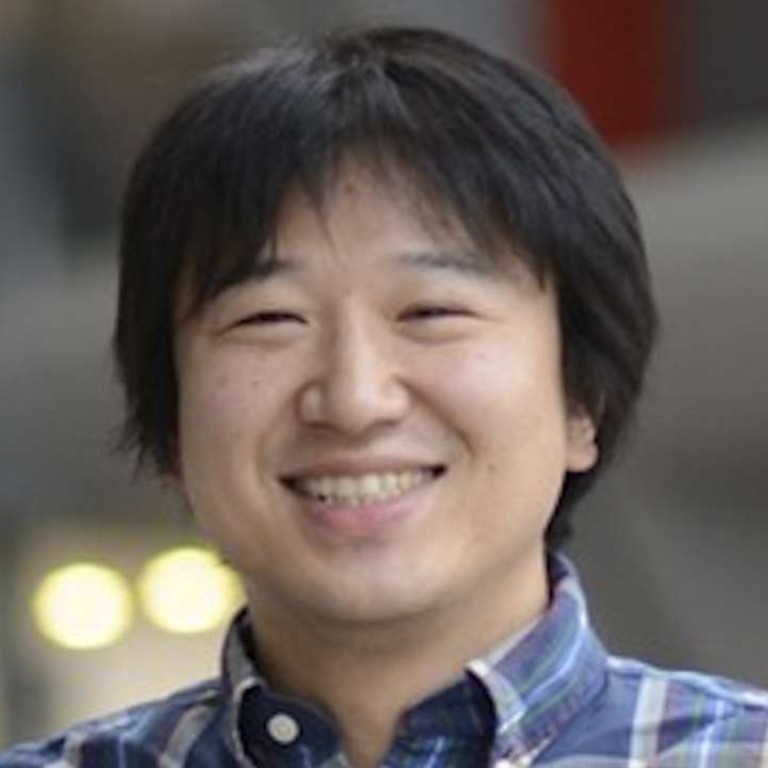 Dali and Matisse have new company at MoMA: emojis
Museum of Modern Art in New York adds the original 176 Japanese emojis to its collection, where they join video games and the @ symbol as icons of the digital age
Nearly two decades ago, Shigetaka Kurita was given the task of designing simple pictographs that could replace Japanese words for the growing number of cellphone users communicating with text messages.
Kurita, who was working for the Japanese mobile carrier NTT Docomo at the time, came up with 176 of them, including oddities such as a rocking horse, two kinds of umbrellas (one open, one closed) and five different phases of the moon. He called them emojis.
That marriage of design and utility prompted the art world to take notice. In October, the Museum of Modern Art in New York announced Kurita's original 176 emojis would be added to its collection.
The works will be displayed in the museum's main lobby from December to March with animations and printed designs.
"These 12x12 pixel humble masterpieces of design planted the seeds for the explosive growth of a new visual language," Paul Galloway, a collection specialist in MoMA's Department of Architecture and Design, wrote in a blog post.
"Shigetaka Kurita's emoji are powerful manifestations of the capacity of design to alter human behaviour."
Museum officials say emojis are the modern-day answer to an age-old tradition of communicating with pictures.
"Emojis as a concept go back in the centuries, to ideograms, hieroglyphics and other graphic characters, enabling us to draw this beautiful arch that covers all of human history," says Paola Antonelli, a senior curator at MoMA. "There is nothing more modern than timeless concepts such as these."
Galloway says NTT Docomo, still a leading telecommunications company in Japan, provided the emojis in digital files for free. Their acquisition highlights the museum's expansive vision of what constitutes art.
As far back as 1934, MoMA displayed ball bearings and propellers for an exhibition called "Machine Art". Another more recent exhibition called "Humble Masterpieces" celebrated everyday objects such as Post-It notes, Band-Aids and Bic pens.
In 2010, MoMA acquired the @ symbol, or at least the concept of it, declaring that the "physical possession of an object as a requirement for an acquisition is no longer necessary".
Two years later, the museum sparked a controversy when it acquired a collection of video games, including Pac-Man, Tetris and SimCity 2000 – raising questions about whether the games belonged in the same building as works by Henri Matisse, Willem de Kooning and Salvador Dali.
The museum countered by saying the games were icons of interactive design. Other art experts came to their defence, arguing that technology had blurred the lines between highbrow and lowbrow.
"The MoMA has been very courageous and taken a lot of risk acquiring these things," says Kali Nikitas, chair of the graphic design and communication arts programmes at Otis College of Art and Design in Los Angeles. "In a way, it's not surprising they would acquire these emojis."
Kurita led the design of the original emojis to pair with new mobile internet software NTT Docomo was introducing at the time.
Kurita, who now sits on the board of another Japanese telecom, sought inspiration through manga, Chinese characters and street signs. He was buoyed by existing emoticons that email had made popular such as :) – the ubiquitous smiley face.
The idea was to develop symbols that would make it much easier to communicate than using Japanese in the limited amount of space available on mobile phone screens of the era.
"Brevity is a problem in Japanese culture, especially for older generations with all these long honorifics and salutations," Galloway said. "The whole culture and how to address somebody runs afoul of the needed brevity on devices."
Among Kurita's other original emojis is a smiling cat, a dog with pointy ears, a martini glass and a heart split in two, jagged from the chunky pixels the technology afforded at the time.
Kurita's designs arrived unheralded in 1999, looking like objects from some forgotten level of Legend of Zelda. They were released at a time when text messaging was still nascent and mobile phone users were transfixed by rudimentary games such as Snake.
Kurita had no way of knowing at the time his creations would lay the groundwork for the fastest growing mode of communication in the digital age.
The pictographs were soon embraced, especially among young Japanese. But it wasn't until 2011, when Apple made an expanded library of emojis available on its iOS mobile operating system, that the symbols went mainstream around the world. Two years later, Google adopted emojis for its Android mobile operating system – further cementing the status of the little faces, hand gestures and the occasional aubergine as pillars of the digital zeitgeist.
Just last year, the Oxford English Dictionary declared a face crying tears of joy as its word of the year.
This article appeared in the South China Morning Post print edition as: Emojis join Van Gogh and Picasso at modern art museum