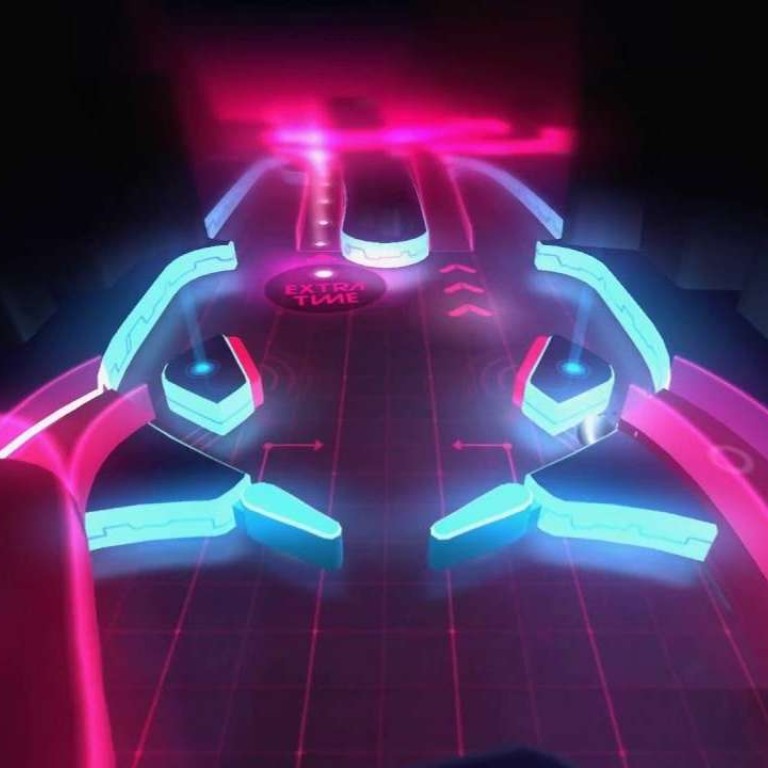 Game review: PinOut – looks can deceive, in a surprisingly good way
Classic gets a facelift with bundles of audio-visual depth and degrees of difficulty that are sure to challenge
PinOut
Mediocre Games
4/5 stars
Gaming is in a strange, exciting place – VR is changing the overall landscape, free-to-play mobile games are questioning the value of retail purchases, and upcoming newfangled releases such as Nintendo's half-console, half-portable Switch system are blurring the lines between how one interacts.
It's all exhilarating and only a little bit confusing, but enough to make us occasionally retreat to our phones and settle in for a game of old-fashioned pinball. That's exactly the charm of PinOut, a deceptively simple-looking Android game that reveals surprising levels of audiovisual depth and difficulty.
The classic, if-it-ain't-broke pinball structure is here, of course – two flippers, a little metal ball and brightly coloured surfaces to race through – but rather than aiming for a standard set of goals, you're tasked with traversing a fast-paced series of maze-like maps. The aim is to keep moving forward from one to another, forever pushing that little ball into newly discovered ground, aiming for specific pathways and alleys on an ever-changing board.
Some paths lead you gratefully onto the next level, others might send you down a secret alley for precious extra seconds, and a few end up in frustrating dead ends where you wildly smash the ball around in desperation, hoping for some kind of flipping miracle. It's fast paced, physics free and often a lot of fun, especially when you get into your pinball groove and those levels warp beautifully from one to another.
The addictive gameplay is aided by a beautiful sense of design, a retro-futuristic neon-lit world backed by a slow-build soundtrack that constantly raises the game's intensity. It all adds up to something wild, the kind of teeth-gritting, heart-pounding mobile madness that will make you forget where you are.
Pinball was arguably the first-ever "video game" – it might not have had the flashy panache of Pong or the skill set of Mario, but it was still able to instil that sense of completist obsession in gamers.
It seems only fitting then, that in our almost-saturated gaming world, the classic game should get a facelift of sorts – and PinOut does the dive-bar favourite proud.