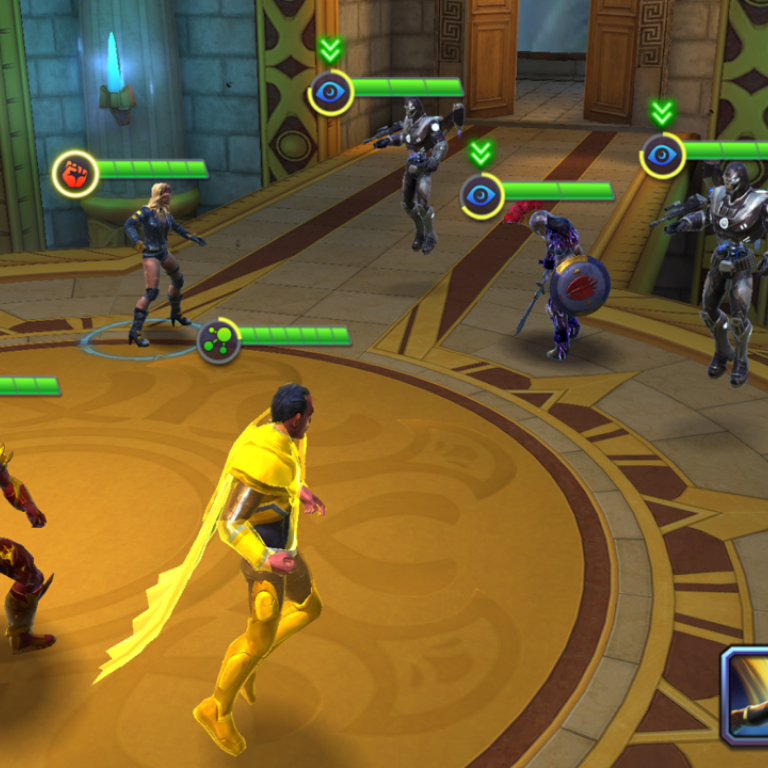 Game review: DC Legends – superhero line-up lacks punch
Mobile format has its shortcomings for gamers and while this freebie is fun, it offers little to rave about
DC Legends
Warner Bros.
3/5 stars
Here's the thing about mobile games: there just isn't enough firepower in your hand-held device to make good on those big-budget promises. Developers swamp the App and Play stores with awesome-looking visuals and exaggerated trailers, showing how you, too, can be a superhero or a super soldier or a super spy using only the limited hardware of your little pocket computer.
But it's rarely actually the case– and DC Legends (for iOS and Android) offers more proof. Don't get me wrong – it's not a bad game, but it just promised to be so much more. All your favourite old-fashioned comic folks in spandex are here – Batman, Superman, Wonder Woman, Flash – alongside a host of cult favourites and nobodies, from Harley Quinn to, umm, Hawkgirl. You team up into groups of four and battle it out in turn-based matches, as you pair complementary characters, power up and hopefully turn your heroes "legendary".
That's about it – big duke-it-outs against fellow heavyweights. I didn't expect something super; I wasn't holding out for some kind of hero-sim in mobile format. I just expected something a bit more ambitious, in line with fellow turn-based strategy RPGs such as the
Fire Emblem
or
X-Com
series. That's what they said it'd be, at least. Instead, we get a glorified, DC-infused superhero version of rock-paper-scissors.
It's still mostly fun, though, combining caped crusaders with strategy games. For comic book geeks, the game recreates Geoff Johns' famed Blackest Night series of comics, where long-dead characters were brought back to life as spectres of their former selves. It's the ideal framing device for the team-up format, especially as classic characters eventually unlock and upgrades become available.
And while it sadly never goes beyond a head-to-head approach, there's still thrills to be had, especially in the player-versus-player mode when you take things online. Facing off the Flash's super speed against Green Lantern's ring attack is ridiculously geeky, and my cynicism almost dripped away as I saw classic what-if face-offs materialise on my tiny screen.
Here's another thing: the whole game is free – at least, if you're not suckered into buying any of the premium stuff that they're constantly trying to shove in your face. DC Legends is decent – it's not Injustice-sized epic, nor is it even X-Com-scale clever. But what it does right is use DC's stable of characters in ways we've come to expect.