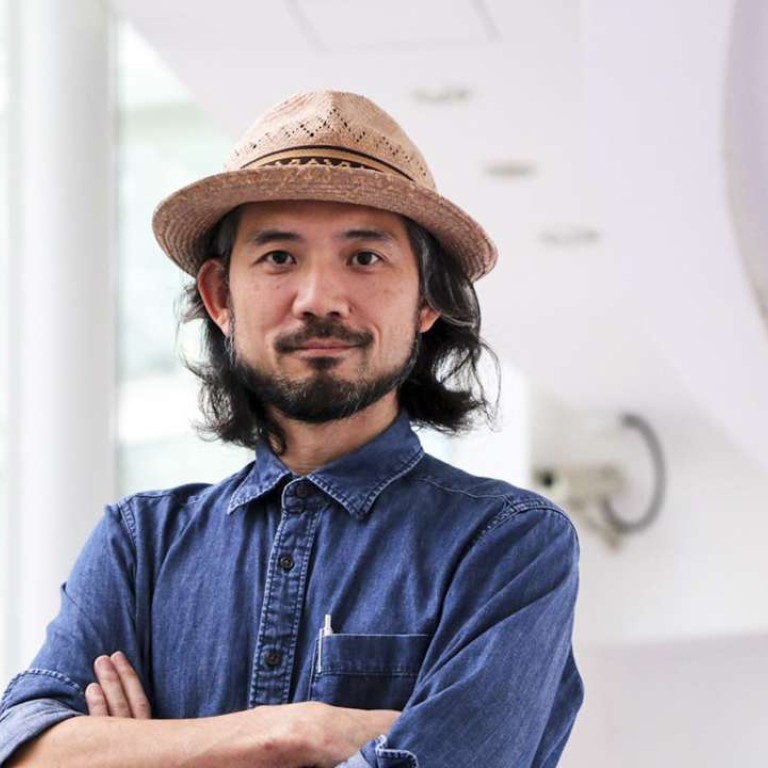 Anti-establishment voices win seats in Arts Development Council election
A record number of voters turn out to elect Adrian Chow, Chan Wai-yee, Indy Lee Chun-leung, among others, to the Hong Kong Arts Development Council
A record turnout for the Hong Kong Arts Development Council election on Tuesday returned an overwhelmingly anti-CY Leung body of elected members, a reflection of the low popularity of Chief Executive Leung Chun-ying among the local arts community.
This has prompted suggestions that a new era of reform has begun at the powerful, grants-giving body with a budget of more than HK$150 million and that the outcome could lower the chance of Leung's re-election as the next chief executive. But some of the victors are quick to point out that democratisation of the council began a few years ago and that they do not see the ADC poll as a proxy for next month's chief executive nomination committee subsector election.
The ADC said 2,456 turned out for this ballot, a record 41.9 per cent of registered voters and an 8 per cent increase from 2013. There is little doubt that the result is a win for anti-establishment voices in the arts community.
In the music sector, the winner Adrian Chow Pok-yin is nicknamed the "Long Hair" of the music industry. He tried, without success, to unseat pro-Beijing Ma Fung-kwok as the legislative councillor for the sports, performing arts, culture and publication sector earlier this year.
Best-known for writing songs about social issues, Chow's views on Leung are well-known. His last Facebook post before the results came out was about Umbrella film A Sunny Day winning a Golden Horse award, and the fact that six, eight and nine (a reference to the 689 votes that made Leung chief executive) did not come up in Saturday's Mark Six draw. He thought both were good omens.
He went on to topple the octogenarian Barbara Fei Ming-yee, the council's longest serving elected member who had kept her seat since the founding of the ADC in 1995. Chow received 1,596 votes to Fei's 741 votes.
In the literary arts sector, Chan Wai-yee, an author whose observations about Hong Kong culture have helped foster a rise of localist sentiments, beat Putonghua-speaking, mainland-born poet Ng Wing-tung. Politically, the two are poles apart. Ng, who promotes patriotism and loyalty to mainland China, denounced Chan's participation in the Umbrella movement and claimed that the government and Beijing would not allow such people to represent the cultural sector.
Chan got more than three times the number of votes than he did and ended up getting the most votes (1,665) among all candidates.
In the drama sector, Indy Lee Chun-leung, who teaches at the Hong Kong Academy for Performing Arts, unseated Anthony Wong Chau-sang, the celebrity film star. Wong backed Leung's election as chief executive in 2012.
All three winners had stood for the first time, and they join five anti-establishment incumbents to take up the majority of the elected seats. The other two are Leung Sung-yum representing the arts education sector and Seto Yok of the Chinese opera sector. (The latter goes by the stage name Lung Kwun-tin and recently starred in a controversial new opera glorifying Mao Zedong).
Lee, from the APA, says he is very grateful for the votes he received and promises to be the conduit for channelling the community's views. He does not support Leung's re-election because he feels the chief executive has done little to improve the social environment and allocate enough resources to the arts, but he does not see his own political views as particularly relevant to what he does at the ADC, even if some voters do.
"We won't get a say in how the ADC votes in the December 11 election for who represents the culture sector in the chief executive nomination committee. We don't start our term until January so it will be up to the incumbents," he says.
The culture subsector has 15 representatives in the 1,200-large group that will nominate candidates for the 2017 chief executive election. A total of 31 individuals have entered the race, including ADC chairman Wilfred Wong Ying-wai, Anthony Wong and Adrian Chow.
"Also, I am not there to say what I feel. I don't want voters to think that they can leave it to the 10 of us to speak out. They need to tell me what I should reflect to the council," he says.
It doesn't mean that the new members are happy with the status quo, he says.
"There are specific issues that I will work on, such as the allocation of more resources to less-established artists and allowing more artists to move into old industrial buildings. Also, we represent a new generation of practitioners who are well aware of how the ADC has failed to harness new ways to promote cultural activities. We are also much more active in gathering views from our peers, either in sit-down discussions or over social media," he says.
Mui Cheuk-yin, the incumbent for the dance sector who won three times more votes than her rival Wong Chi-wing, says reform began in earnest when she and eight other new faces got into the council in 2013. That year was a watershed for the ADC because eligibility was relaxed to allow more people to vote and the artistic community, once too sceptical to participate, decided they wanted to have a say, she says.
"Myself and other reformers have helped reduce the amount of bureaucracy. For example, groups who receive multiproject funds and one, two or three-year grants no longer need to submit separate audits. Also, we urgently need to set up a performing arts archive. There is no systematic record of what we have done since the scene started to mature in the 1980s. Because of us, the ADC has agreed to set up a permanent archives. We have also convinced the ADC to do more to promote Hong Kong culture abroad," she says.
She, too, feels her political views are private and not related to her ADC role.
Clara Cheung Ka-lei, an artist who often addresses political issues, has fairly apolitical requests. "I want to be able see ADC meetings through Facebook live. I want ADC council members to be salaried. And I want the ADC to get more funding from the government each year," she says.
To others, politics and the creative environment are inseparable. "I voted and I am happy with the outcome. Under today's political environment, art has become an even more important indicator of Hong Kong's freedom of speech. So I selected my representatives out of that consideration," says theatre director and writer Vee Leong.